Discovery & Development
Dosage Forms
Patient Centricity Through Formulation
User-friendly drug design is about so much more than improving delivery devices; when it comes to reducing the administration burden for patients, modified-release formulations drugs can also help
Phillippe Gorria | | Opinion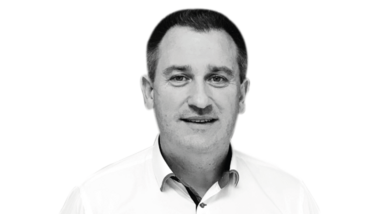 Patient-centricity and user-friendliness are fast-becoming key drivers of innovation in drug development – and with good reason; 2.6 billion US dollars (1) is a lot of money to invest in a new product, if the finished therapy isn't something that patients are willing to take.
When pushing for more patient-centric drug development, much of the focus is (rightly) on the delivery method and the device. Oral and inhalation medications, for instance, are generally easier for patients to use themselves compared with parenteral drugs. However, the development of prefilled syringes and autoinjectors has helped make self-administration reality in this latter category. But it is not enough to simply consider the way a drug is administered when addressing the issue of useability during product development. Other factors need careful attention, including the number and frequency of required doses and the alleviation of adverse side effects.
In my view, modified-release (MR) drugs have a key role to play. A standard immediate-release (IR) drug product might be easy to administer. But if it has to be taken several times a day or at specific intervals to be effective, patients can easily forget a dose, which immediately undermines its efficacy. In addition, standard IR dosage forms cannot maintain stable plasma concentrations over prolonged periods – hence the need for multiple daily doses and the increased risk of unwanted side effects caused by high-peak blood concentrations after administration. MR drugs, on the other hand, prolong effective therapeutic blood level concentrations by slowing the release of API into the body after administration for a drug release at the right time and place to improve efficacy, compliance and reduce side effects. Or they can delay the start of release for a certain period after administration so that it may be delivered at a desired point within the gastrointestinal tract to maximize absorption and protect drug from gastric environment or protect gastric mucosa from irritating drug substances.
MR can also be applied to create fixed-dose combination drug products that contain multiple APIs delivered in a single dose, more convenient administration of two or more drugs, which enhances ease of use for patients.
For example, Metoprolol Succinate ER Capsules, based on sustained-release pellets and approved by FDA, are indicated for the treatment of hypertension, to lower blood pressure to prevent fatal and non-fatal cardiovascular events, primarily strokes and myocardial infarctions.
Regarding delayed-release dosage form, Entocort EC capsules, for oral administration, based on enteric coated granules of micronized budesonide, are indicated to treat mild to moderate Crohn's disease that affects part of the small intestine. The formulation contains granules that are coated to protect dissolution in gastric juice but which dissolve at pH greater than 5.5. Thereafter, a matrix of ethylcellulose controls the release of the drug into the intestinal lumen in a time-dependent manner.
In addition, MR formulations – particularly oral dosage forms that can combine API pellets in a single dosage unit such as a capsule – offer manufacturing flexibility. The MR can be adjusted to allow different proportions of API to be included, facilitating customization for particular subsets of patients. MR formulations based on coated pellets have many advantages as to be formulated easily to extended as well delayed release delivery. It's easy to combine various drug substances because we avoid the risk of incompatibilities as the drug substances are separated by coating layers. Pellets are more spread over the GI tract given more reproducible and uniform drug absorption for a greater bioavailability. As an additional advantage, dose dumping and incomplete drug release is avoided due to the particle distribution in number (hundred to thousand pellets per dose) because if the coating is damaged on one pellet, it will have little effect on the total drug release profile.
MR dosage forms offer an exciting opportunity to further enhance the user-friendliness – or tolerability – of treatments to improve the therapeutic offering for patients. And, if that's not enough, they also help secure extended market authorization. At a time when many organizations are faced with imminent patent expirations, the re-development of drugs into more patient-centric MR products is a welcomed lifecycle management opportunity for all.
Receive content, products, events as well as relevant industry updates from The Medicine Maker and its sponsors.
Policy & Medicine, "A Tough Road: Cost To Develop One New Drug Is $2.6 Billion; Approval Rate for Drugs Entering Clinical Development is Less Than 12%" (2021). Available at https://bit.ly/3kxy9pT.