Discovery & Development
Drug Discovery,
Business Practice
Putting Sleeping Sickness to Bed
How can we eradicate this fatal tropical disease once and for all?
Maryam Mahdi | | Longer Read
In 1990, serious inequalities in global R&D were highlighted in a report penned by The Commission on Health Research for Development. According to the independent healthcare body, the world's poorest nations accounted for up to 90 percent of the global disease burden – but only 10 percent of research was geared toward treating the conditions that caused such significant morbidity and mortality (1). Three decades have passed since these findings were first published, and the international community has made strong efforts to address the disparity that exists between healthcare systems and to find solutions to the treatment of neglected diseases.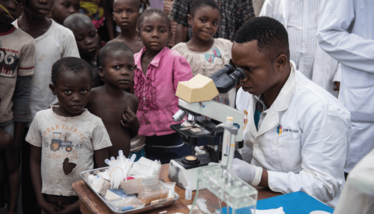 Today, many companies have aligned themselves with the WHO's Neglected Tropical Disease (NTD) Roadmap 2030 to "respond to NTDs over the next decade (2)." And, to that end, Sanofi has been working with the Drugs for Neglected Diseases initiative (DNDi) on a new treatment for sleeping sickness – also known as human African trypanosomiasis (HAT). Transmitted by the tsetse fly, the condition is characterized by the entry of a parasite, Trypanosoma brucei, into the host's bloodstream, lymphatic system, and eventually central nervous system. The first stage of the disease causes lymph node enlargement, fever, and headache; the second results in serious neurological changes, including sensory disturbances, poor coordination, and erratic sleeping patterns.
"Without prompt diagnosis and treatment, sleeping sickness is usually fatal," says Philippe Neau, Head of Neglected Tropical Diseases at Sanofi Global Health. "The disease is also considered endemic in 36 sub-Saharan African countries, where around 60 million people are estimated to be at some level of risk of HAT – primarily those living in poor, rural, and remote parts of East, West, and Central Africa, where health infrastructure is poor or nonexistent."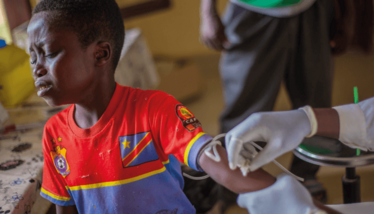 Sanofi and DNDi are co-developing a drug – acoziborole – to treat HAT that, once approved, will be distributed at no cost to patients or governments (3). "Acoziborole was identified by researchers from the University of San Francisco along with our biotech partners at Anacor and Scynexis," says Antoine Tarral, Head of the HAT Clinical Program at the DNDi. "We selected the compound for our lead optimization program and received new chemical entity status in 2009." The compound is the first new chemical entity from DNDi 's lead optimization programme to enter clinical development.
Though several medicines already existed, the discovery of acoziborole marked the start of a new approach to HAT treatment. "Until 2009, treatments for sleeping sickness were toxic and complex. They included an arsenic derivative called melarsoprol that brought about such severe pain when administered that it was known by patients as 'fire in the veins.' Devastatingly, it killed one in 20 people," says Neau. And though these toxic treatments were replaced by the safer combination therapy nifurtimox-eflornithine (NECT), it too was imperfect – hampered by logistical concerns in remote regions and the need for trained nursing staff for administration and hospitalization for patients.
A new era in HAT R&D
Before collaborating on acoziborole, DNDi and Sanofi worked together on fexinidazole – the first all-oral treatment for HAT, which made it easier for patients to avoid the challenges of systematic hospitalization and lumbar puncture associated with NECT. Clinical studies began in 2009. In 2018, the 10-day treatment received a positive scientific opinion from the European Medicines Agency and was granted market authorization to treat patients in the Democratic Republic of Congo (DRC). Though the partners believe the rollout of the drug was "successful," the 10-day commitment to treatment could be difficult for patients in the most remote areas – a single dose would be ideal for them. Acoziborole, on the other hand, is a single-dose treatment and the partners hope that it can be used alongside a rapid diagnostic test, which would simplify the process even further.
Unfortunately, says Tarral, "HAT is complicated to diagnose because many symptoms displayed by patients are nonspecific and accurate tests require skilled personnel." In many disease-endemic areas, staff simply aren't available in the numbers needed to effectively diagnose the patient population, resulting in many detrimental diagnostic delays. Despite these challenges, he remains optimistic. "Current tests rely on the detection of parasites in patient cerebrospinal fluid as well as white blood cell counts. We don't have the molecular biomarkers necessary for an improved, easy-to-use test, but we are optimistic that the industry will create reliable options in the future."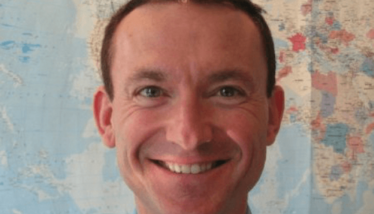 Acoziborole is currently undergoing phase II/III trials in the DRC and Guinea and is being tested against some of the most common strains of the disease. "Recruiting patients was challenging," says Tarral. "Given the aforementioned diagnostic challenges, finding people with confirmed cases and robust documentation to allow their participation in trials wasn't easy. We also had to ensure that they could be screened and tested close to their homes."
Beyond recruitment, the DNDi also needed to build some of the infrastructure necessary for the trials to take place. "To allow investigators to work in the best possible conditions, we were involved in the reconstruction of labs, hospitals, and pharmacies. We really wanted to witness the project's success," says Tarral.
An easy-access future
Although acoziborole hasn't yet completed its trials or received a regulatory green light, the partners have made plans for Sanofi to handle its manufacture, supply, and distribution – for free.
Sanofi has a long-term partnership program with the WHO to combat several NTDs, through which it provides drug donations and financial support. Neau says, "Historically, we've contributed to this partnership with medications for patients with sleeping sickness. We also support capacity-building and patient screening through yearly contributions. Acoziborole should be no different."
Tarral adds that the project also received early support from several donors. "The Bill & Melinda Gates Foundation, among a broad range of industry partners, offered donations early on that helped drive the project. Sanofi has also made logistical considerations that will help the drug reach as many affected people as possible."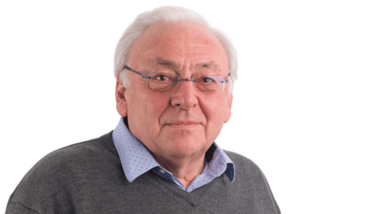 The supply chain for acoziborole will be managed by the Sanofi-WHO partnership. With support from Médecins Sans Frontières, the company will ship the drug from its warehouse in France to Kinshasa, DRC. "Once the medicines reach their destination, they will be distributed to patients in the field through the National Sleeping Sickness Control Program," says Neau. "We have years of experience in the distribution of NECT and know how cumbersome and difficult it is to ship and store the drug. With fexinidazole today and acoziborole tomorrow (if approved), the logistical challenges will be significantly simplified due to the medicine's oral form."
The partners believe they are well on their way to eliminating HAT in line with the WHO's 2030 goal. But is the industry doing enough to address the wider problems NTDs cause? "We can all do a bit more," says Tarral. "It's difficult for big pharma to invest in NTD research and that's where smaller companies and biotechs can step in. They have the capacity to focus more time and resources and can work collaboratively with larger companies to make a difference."
But no one organization, government, or company can effect lasting change alone. "It is essential we work together to ensure optimal use of resources as well as to explore and implement innovative strategies for a future in which stronger local accountability is a reality," says Neau. "Importantly, we must all remain committed to improving access to healthcare for the most vulnerable people in low- and middle-income countries."
Therapeutic Altruism
With Phillipe Neau
Devastating HAT epidemics have occurred throughout the 20th century but, following the neglect of control efforts implemented until the 1960s, the 1990s saw a dramatic resurgence of the disease. The WHO reported almost 40,000 new cases in 1998 but estimated that approximately 300 000 cases were undiagnosed and untreated (4). In response, the WHO passed a resolution in 1997 to raise awareness of the disease, promote access to diagnosis and treatment, and strengthen control and surveillance.
In July 2000, the WHO intensified efforts to achieve these goals by forming global alliances with United Nations agencies (under the Program Against African Trypanosomiasis, PAAT), national governments (under NSSCPs), and the Organization of African Unity. The result was the Pan African Tsetse and Trypanosomiasis Eradication Campaign (PATTEC). Another key alliance was the formation in 2001 of a long-standing public-private partnership with Sanofi, which would make it possible to distribute vital drugs to treat HAT and other NTDs in endemic areas free of charge. The partnership also provided funds to support screening and surveillance reports, improve treatment centers, train local health workers, and create research and development programs for new treatments.
At Sanofi, we cemented our commitment to the goal of eliminating HAT by signing the London Declaration on Neglected Tropical Diseases in 2012. The declaration focused on the commitment of a range of actors from the public and private sectors to control or eliminate 10 infectious diseases (including HAT) that affect the world's poorest populations. In this context, we contributed to the elimination of HAT as a public health issue by aligning our objectives with the WHO's goals and freely supplying drugs to ensure that all patients can access appropriate treatment. We also develop new therapeutic options through alliances with partners like DNDi, Bristol-Myers-Squibb, and Bayer Healthcare.
In 2021, we will celebrate the 20th anniversary of our collaboration with the WHO. We are deeply proud of all initiatives this partnership has led to. Since 2001, the number of HAT cases has dropped by 97 percent, more than 40 million people have been screened, and over 210,000 patients have been treated. But the disease is still killing people – so we must maintain these efforts until we put an end to the disease once and for all.
Receive content, products, events as well as relevant industry updates from The Medicine Maker and its sponsors.