Discovery & Development
Drug Discovery
R&D Without Borders
Without the constraints of brick-and-mortar sites and employees, virtual biotechs could help in bringing the next generation of brain drugs to market
Maryam Mahdi | | Longer Read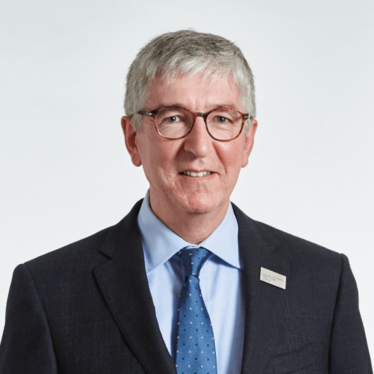 A new dawn seems to be approaching for neuroscience companies and researchers. From studies exploring nanocarriers that bypass the blood-brain barrier to the use of monoclonal antibodies to treat a plethora of conditions including migraine, multiple sclerosis, and myasthenia gravis – the broad scope of discoveries holds huge potential. However, for people living with Parkinson's, treatment options to address many of the condition's non-motor symptoms remain scant. The condition affects approximately 10 million people worldwide (1), and the numbers are set to increase as the global population ages (2).
"There are many treatment options available to deal with some of the early symptoms of the condition, like stiffness and slowness," says Dr Arthur Roach, Director of Research at Parkinson's UK. "But after five years or so these drugs are rendered ineffective, so the need for new options is urgent."
Though stakeholders in pharma and academia are working on the development of new treatment approaches, funding is a significant stumbling block. Without the appropriate investment, good ideas can fall by the wayside. This challenge prompted Parkinson's UK to launch its pioneering Parkinson's Virtual Biotech initiative in 2017 to plug the funding gap in the drug development pipeline and fast-track the development of new treatments for people with Parkinson's. There are no large teams of scientists or expensive labs to run. Instead, the model works by seeking out the best and brightest innovations emerging in Parkinson's research. By partnering with institutions and pharmaceutical companies worldwide, the most promising discoveries can be developed into plausible new drug treatments.
Entering a world of virtual R&D
"The industry is changing, and where companies have previously pulled their neuroscience programs or put them on hold, there is now a renewed interest in the brain disorder space," Roach says. However, as some companies have spent a significant period of time without engaging in this area of industry, they lack the connections and resources to find the right backing and support. "It's important to acknowledge this issue and recognise that there is a need to support companies and research groups at the intermediate stages of clinical development."
The Parkinson's Virtual Biotech provides companies and researchers with the investment required to push projects forward – giving them access to funds to advance their Parkinson's research at each stage of the development process. Right now, there are projects at the non-clinical, preclinical and early clinical development stages. The model also makes use of the infrastructure and resources that are already in existence – avoiding unnecessary costs. But how are the right projects selected? Roach explains that the biotech team made up of the charity's in-house experts, operates like venture capitalists – assessing the need for particular drugs as well as the projects that hold the most promise. The charity is driven by the needs of people with Parkinson's and continuously seeks input from the patient community to guide and inform the programme. Another key factor in the decision-making process is the potential to attract future investors. "If a project is attractive to other funders, it means that we can step away from it after some time and redirect our efforts into other exciting research," he says. The not-for-profit will use any financial return made to support other research projects.
The virtual approach typically allows R&D to take place anywhere around the world, but like many areas, it has been affected by the COVID-19 pandemic, particularly when it comes to clinical trials. "We've had to spend time thinking about how we could get patients to trial centers and hospitals, bearing in mind they may only be allowed to stay there for short periods," says Roach. "We also found ways to mitigate the impact of coronavirus and ensure partners like UCL who are leading on a clinical trial funded by us, had the right support to adapt the trial. We've been involving people with Parkinson's in that process, as ultimately we need people with the condition to feel safe, comfortable and supported to participate if we are going to be successful. We've also had to make major changes to studies which has included reducing the number of in-person assessments, and replacing these wherever possible with telephone calls or video conferencing. Drugs will also be couriered directly to participants' homes and they will be given thorough instructions on how to take the pills. Though there have been some delays, our activities haven't come to a halt. There is still progress being made!"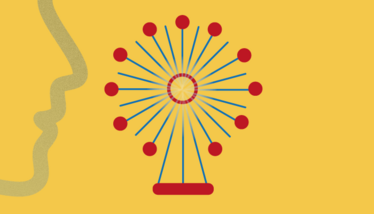 Collaboration for a better future
The Parkinson's Virtual Biotech is currently supporting several projects. One of the most recent is investigating how mitochondria can be rescued to prevent the progression of Parkinson's. Normal functioning cells have protective mechanisms that help defend against damage or trigger reparative responses. However, research suggests that these triggers happen slower in people with Parkinson's and, therefore, allow greater levels of damage to occur. The charity is working with a UK-based researcher to investigate how medicines can be developed to lessen this impact.
"The protective mechanisms we're investigating work almost like sprinklers. In the event of a huge fire, sprinklers will turn on and immediately help to reduce damage," Roach says. "However, in the case of Parkinson's, instead of a full-blown fire, the stimulus is not large enough to set off the sprinklers so it smolders – affecting people living with the condition for a longer period of time. So, if our drugs can prompt a faster response, it will make a huge difference to many lives."
Although the charity's projects are making headway in the Parkinson's research space, Roach argues that it will require industry-wide collaboration to continue to develop new and successful treatments. "We're uniquely positioned in the fact that we prioritize the needs of the Parkinson's community. Though big pharma companies, regulatory agencies, and health care systems may have different areas of focus, progress will happen fastest when we work together to help support this growing patient demographic."
For more information visit https://www.parkinsonsvirtualbiotech.co.uk/
Understanding Parkinson's
With Dr Arthur Roach
What impact does Parkinson's have?
Roach: Parkinson's is a chronic, progressive condition that affects almost every aspect of day-to-day life for patients. There's a misconception that Parkinson's only affects older people and causes tremors, stiffness, slowness of movement and a shuffling gait. The reality is that there are more than 40 symptoms and it affects a broad range of people. It's also important to note that Parkinson's is, to a degree, an invisible condition. The non-motor symptoms aren't noticeable to an observer but significantly impact patient wellbeing and their quality of life. These symptoms can include chronic pain, sleep problems, and cognitive impairment as well as mental health problems like depression, apathy and hallucinations.
What have been the most exciting breakthroughs?
Roach: Almost a decade ago, a lot of progress was being made to understand the genes that contribute to the onset of Parkinson's. We discovered that though the condition could be attributed to a single faulty gene in some people, for others it couldn't be defined as a genetic disorder; many genes were shown to play a role in the cell death that led to the onset of the condition. Back in 2004, research supported in part by Parkinson's UK identified a gene called LRRK2. Changes in this gene are the most common cause of genetic forms of Parkinson's and may also be a good target for people with the sporadic form of the condition. Today a number of companies are testing exciting new drugs targeting LRRK2 in clinical trials.
What has prevented the success of drugs for the later stages of the condition?
Roach: We know that Parkinson's is a progressive neurological condition for which there is currently no cure. It develops when nerve cells that are responsible for producing dopamine die. By the time an individual reaches the mid-stages of the condition, they may have already lost more than 50 percent – sometimes up to 80 percent – of some dopaminergic cells. The underlying pathology, therefore, makes it difficult to treat the condition and means that most drugs will lack the capacity to holistically address patient needs.
And even though the newer drugs work to address the issue of cell loss, they may only be able to elicit a weak effect or one that isn't significant enough to make a substantial difference in patient lives. But the most critical issue here is the way that we test drugs. A lot of contemporary clinical research is influenced by earlier studies where scientists were developing dopamine replacement medicines. These drugs were known to have strong and rapid effects. So, when we started testing newer drugs, we had the expectation that they would have the immediate effect that we had seen in the past. But many of these next-generation medicines begin to work over the course of months. It's hard to prove that they are viable options for patients when we so heavily subscribe to an older approach to testing. Attitudes are changing, as can be seen in the work of the many researchers who collaborate with Parkinson's UK.
Receive content, products, events as well as relevant industry updates from The Medicine Maker and its sponsors.
Parkinson's Foundation, "Statistics" Available at https://bit.ly/3qEq8Sm
Parkinson's UK, "Parkinson's diagnoses set to increase by a fifth by 2025" Available at https://bit.ly/3puo7GQ