Discovery & Development
Drug Discovery,
Business Practice
Rejuvenating Alzheimer's R&D
How can we encourage companies to pursue clinical research for CNS disorders?
Maryam Mahdi | | Quick Read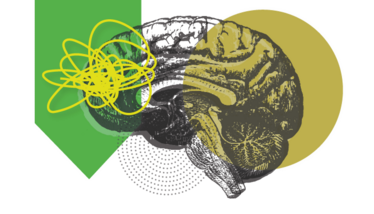 Developing drugs for chronic diseases of aging is notoriously difficult. But addressing the health burden associated with such conditions is becoming increasingly urgent as the world's population ages (1). The Alzheimer's Drug Discovery Foundation (ADDF) highlights the need to focus on neurodegenerative disorders and to date has invested more than US$150 million to fund over 626 Alzheimer's drug discovery programs and clinical trials in 19 countries (2).
"Biotechs and academics are still pursuing novel targets and innovation in new drugs," Howard Fillit, the ADDF's Founding Executive Director and Chief Science Officer. "With support from investors and venture philanthropies and government, risk can be taken. As these succeed, the 'external' R&D model will proceed to create opportunities for licensing and acquisition of new drugs in development."
Precision Molecular is one of the recipients of the ADDF's support. The company plans to use the funding to develop imaging biomarkers. According to Martin Pomper, Founder and CSO of Precision Molecular, such agents are crucial to aid the development of next-generation therapies for neurologic conditions like Alzheimer's disease. Although the condition is commonly associated with the accumulation of amyloid β plaques and neurofibrillary tangles (tau protein deposits in the brain), Pomper explains that evidence increasingly suggests an important role for neuroinflammation early in the disease process.
"Sometimes – and especially with aging – inflammation becomes pathologically dysregulated. Currently available imaging techniques tend to focus on the buildup of amyloid plaques and tau but, by the time they're visible, it may be too late to counter disease progression," he says. "By developing new approaches that focus on cells involved in brain injury and repair, such as microglia and astroglia, we may stand a better chance of creating relevant therapies."
Imaging techniques could also monitor the action of therapeutics once they make it to market. "For example, Biogen completed submission of a biologics license application (BLA) to FDA for a therapeutic agent that is reported to remove amyloid plaques from the brain," says Pomper. "Imaging is going to become increasingly important in managing the patients who use this treatment and informing them of its effects on their prognosis over time."
According to Dr. Fillit, more incentives are needed to strengthen the pipelines of both drug development and imaging projects. If given the necessary tools to succeed, he says, these projects will further create opportunities for the licensing and acquisition of new drugs. ""Imaging agents such as the one being developed by PMI are essential to advancing our ability to diagnose Alzheimer's and to develop new therapeutics," says Dr. Fillit. "We are entering an enlightened era in neuroscience, with new technology such as neuroimaging, digital technologies that can monitor symptoms more effectively and frequently, blood tests in other biomarkers, all accelerating clinical research in the field. We are in the early days of the 'century of the brain.' We will conquer Alzheimer's disease."
Receive content, products, events as well as relevant industry updates from The Medicine Maker and its sponsors.
UN, "Ageing" (2020). Available at https://bit.ly/2P8maQO.
Business Wire, "Precision Molecular Announces Investment by Alzheimer's Drug Discovery Foundation to Support Advancement of More Effective Agents for Imaging Neuroinflammation" (2020). Available at https://bwnews.pr/2P3e8IT.