Discovery & Development
Drug Discovery,
Drug Delivery,
Formulation
Anti-Anxiety
Researchers identify a brain pathway that holds promise for future anxiety treatments
Jamie Irvine | | 4 min read | Interview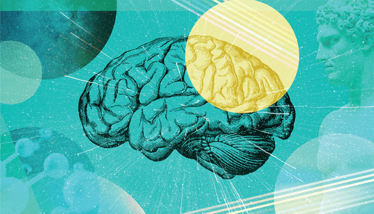 A UK-led team of researchers have discovered a new pathway through which the brain regulates its response to stress – a trigger for a number of neuropsychiatric conditions. Though low levels of stress are counterbalanced by the natural capacity of the brain to adjust, severe or prolonged traumatic experiences can overcome the protective mechanisms of stress resilience, leading to the development of pathological conditions.
The study focused on groups of microRNA molecules in animal models that regulate gene expression and target proteins that control cellular processes in the amygdala – the "emotional center within the brain." Notably, this group of molecules can also be found in the human brain. We spoke with Mariusz Mucha, lead author and Principal Molecular Biologist at Bitrobius Genetics, to learn more.
Why are anxiety treatments so difficult to research and develop?

There are several factors. Firstly, anxiety is a subjective mental health condition, with symptoms and severity varying significantly between individuals. This subjectivity makes it challenging to establish consistent and objective measures. The heterogeneity of anxiety disorders can also prove challenging because many patients require different treatment approaches.
Ethical considerations also play a role in researching anxiety treatments. With the well-being and safety of participants being a priority, this can limit certain study designs and implementation. Additionally, anxiety disorders often co-exist with other mental health conditions, making it difficult to isolate the effects of anxiety treatment.
How did you investigate the role of miRNAs in anxiety-related processes?

Core to our research was a tool known as a microarray assay. This technique allowed us to investigate the behavior of thousands of microRNAs and gain insight into the molecular processes involved in anxiety-related mechanisms. Our focus, specifically, was directed towards the amygdala – a pivotal region known as the emotional center within the brain. Through the application of the microarray assay, we analyzed the expression patterns of microRNAs in the amygdala of mice subjected to acute psychological stress.
Notably, we identified miR483-5p to be remarkably upregulated in the mouse amygdala following acute psychological stress. This finding sheds light on the potential involvement of miR483-5p in anxiety development and signifies its importance as a key player in the intricate molecular pathways associated with anxiety disorders.
How does miR483-5p relate to the gene Pgap2 and its impact on anxiety?

The Pgap2 gene plays a crucial role in neurons, and its main function is to attach GPI anchors to proteins on cell surfaces. Interestingly, we discovered that Pgap2 is targeted by miR483-5p. MicroRNAs are known for their ability to downregulate multiple genes, and this led us to investigate the consequences of reduced Pgap2 expression on neurons and the nervous system.
By manipulating the levels of miR483-5p to change Pgap2 expression levels, we observed significant changes in synapse morphology in mice amygdala. The dendritic spines adopted a more mature mushroom-like shape that we believe is associated with learning and memory formation. Moreover, after increasing miR483-5p levels and decreasing Pgap2 expression, the mice quickly learned that the stress they were exposed to – although unpleasant – was not a direct threat, which allowed them to cope better. As a result, they did not develop anxiety, whereas mice with normal levels of Pgap2 did.
These findings suggest that reduced Pgap2 expression – caused by increased miR483-5p levels – can have significant effects on synaptic morphology and behavior.
How does this study improve our understanding of anxiety disorders – and their treatment?

The discovery of miR483-5p as a negative regulator of anxiety opens up new possibilities for the development of therapies targeting anxiety disorders. Although there are several known genes related to anxiety, the Pgap2-miR483-5p pathway is the first to demonstrate a clear effect.
Discovering that overexpression of miR483-5p can decrease anxiety levels was incredibly exciting for us because it holds the potential to pave the way for successful therapies in the future. Even though further research and clinical trials are necessary to fully understand and validate the therapeutic potential of this pathway, our initial results are highly encouraging. Researchers can now explore strategies to modulate anxiety levels. For instance, increasing the levels of miR483-5p or decreasing the levels of Pgap2 could potentially reduce anxiety symptoms.
Theoretically, therapies targeting this pathway could involve the use of gene editing techniques, gene therapy, or pharmacological interventions. In fact, it may be possible to restore the balance in synaptic function and alleviate anxiety symptoms by precisely modulating the expression levels of these molecules.
The identification of miR483-5p as a negative regulator of anxiety and its association with Pgap2 provides a promising avenue for future therapeutic interventions. And we are excited to announce our interest in collaborating with biopharma companies to explore the possibility of conducting preclinical studies. By joining forces with industry partners, we hope to further investigate this pathway and its potential applications in developing innovative treatments for anxiety disorders. Together, we can work towards translating these exciting scientific discoveries into real-world solutions that can positively impact the lives of individuals struggling with anxiety.
Receive content, products, events as well as relevant industry updates from The Medicine Maker and its sponsors.