Discovery & Development
Drug Discovery
Flu Season: March of the mAbs
As the world continues to take on the post-COVID flu epidemic, we ask RQ Bio CEO Hugo Fry what part monoclonal antibodies play in new flu treatments
Rob Coker | | 3 min read | Interview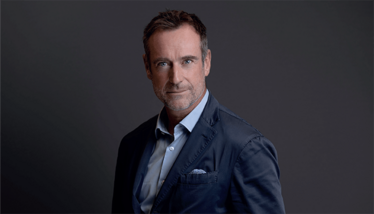 How is the 2022/2023 flu season following different behavioral patterns – and why?

The flu season is hitting its peak while there is still a significant amount of COVID-19 circulating, which creates an excessive burden on healthcare systems, leading to delays in diagnosis and treatment across a broad spectrum of medical conditions. By addressing and preventing flu, it's possible to deliver both a medical benefit and a broad public health impact.
Has the pandemic affected how RQ Bio develops mAbs for influenza?

Yes. We are using the pandemic as proof of concept for the value of mAbs in protecting vulnerable populations against a viral disease that drifts and mutates. We are applying these proof points to our development of antibodies to protect vulnerable populations against influenza.
Though vaccines remain the cornerstone of active immunization, vulnerable populations that cannot build an immune response with vaccination can benefit from protection from other interventions, such as mAbs. We have seen this with COVID-19, and we believe that the same passive immunization approach will be valid for influenza. And that's why we initiated a flu antibody discovery program.
What's involved in the discovery process?

Finding a potent and broadly neutralizing antibody is extremely difficult because they are very rare. There are good reasons for this. It is in the virus' interest to constantly mutate to evade our immune system. On the other hand, our immune systems favor potency, wherein we can fight today's battles well, over breadth, wherein we can worry about tomorrow's battle another day. These two factors explain why we can get infected multiple times by COVID-19 or flu.
The beauty of our immune system is its potential to make millions of different antibodies. We look for extremely rare antibodies in human blood that have both breadth and potency against specific viruses. Millions of antibodies are scanned from multiple donors and we apply specific techniques for sieving these antibodies, including high throughput cell sorting and sequencing coupled with computational biology. Another way to increase our chances of finding them is to generate the antibodies by immunizing special strains of mice (which make human antibodies). Designing immunization strategies to increase the likelihood of finding these special antibodies is challenging as the immune system will naturally select for potency over breadth. Our team has specific expertise in both the immunization and the selection methods for identifying these needles in the immune haystack.
What role has misinformation and/or mistrust played in the growing pressure on healthcare systems during flu season?

On balance, I would say there has probably been improved trust in the biopharma industry following the scientific advances made during the pandemic. The industry came together – with other stakeholders – to produce effective vaccines, antibodies, and treatments in a timeframe that was previously unimaginable. I think many people realize it contributed hugely to saving lives and has been widely appreciated.
That said, misinformation has long been the enemy of protection through immunization – going all the way back to the first vaccines. The role of education will continue to be a major contributor to public health. Improved education leads to better policy and improved vaccination rates across the eligible populations, which helps relieve pressure on healthcare systems.
Will we ever see the end of flu?

We are unlikely to see the end of the flu virus. But, as medical science continues to develop, we can hope that the impact of flu on public health – and society more broadly – will be less severe with the advent of new innovative preventions and treatments.
Receive content, products, events as well as relevant industry updates from The Medicine Maker and its sponsors.