Discovery & Development
Drug Delivery,
Drug Discovery,
Formulation
Semaglutide Versus AUD
Treating alcohol use disorder (AUD) by targeting the brain's reward system
Jamie Irvine | | 4 min read | Interview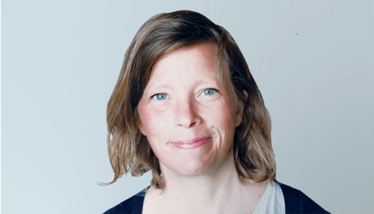 The harmful use of alcohol affects people from all walks of life. With approximately 88,000 annual deaths attributed to alcohol use disorder (AUD) in the US alone, it stands as one of the most prevalent psychiatric disorders. And that's why winning regulatory approval for a drug to treat alcohol addiction could bring significant return on investment.
Semaglutide (sold under the brand names Ozempic, Wegovy, and Rybelsus) – a medication approved for diabetes and obesity – appears to significantly reduce alcohol consumption and relapses in alcohol-dependent rats, according to researchers from the University of Gothenburg in Sweden. We spoke with Elisabet Jerlhag Holm, Professor of Pharmacology at Sahlgrenska Academy at the University of Gothenburg, to learn more.
Why did you get involved in addiction-related research?

My intrigue dates back to 2002, when I became a masters student. I recall having a lecture about neuropsychiatric disorders and gaining an immeasurable sense of curiosity for diseases associated with the brain – mainly because so much is still unknown. Out of all the topics we covered, I found addiction-related study most interesting.
AUD is a complex condition characterized by various subtypes of patients, which contributes to the intricate neurobiology associated with the disease. Put another way, the underlying mechanisms can vary depending on the specific subtype. When a compound demonstrates the ability to reduce alcohol intake in preclinical studies, there is a significant likelihood that it may also be effective in humans. However, conducting such studies can be expensive and time-consuming, and also presents logistical challenges. Treating AUD patients is also difficult because of the stigma surrounding the disease, which often prevents individuals from seeking help.
For me, there are a combination of factors, including the complexity of research, social stigma surrounding alcohol addiction, and logistical hurdles, that have driven my passion and engagement in this field.
How did you come across semaglutide?

Our interest was inspired by our previous research on gut-brain peptides and their relationship to AUD. We started by studying ghrelin – a peptide known for its role in enhancing feeding. At that time, existing studies on ghrelin primarily explored its effects on feeding and the hypothalamus (an important area for regulating food intake). However, we discovered that ghrelin receptors are also expressed in reward-related brain regions, leading us to hypothesize that ghrelin might impact reward-related behaviors, including alcohol consumption. Our studies demonstrated that ghrelin regulates both alcohol intake and reward.
We then sought out medications that were already available and had proven effects on reducing food intake. After all, repurposing offers significant advantages when transitioning from animal studies to clinical trials. We came across GLP-1, another gut-brain peptide known for reducing food intake, body weight, and controlling blood glucose levels. GLP-1 receptor agonists had already been approved for treating type 2 diabetes and obesity. We postulated that these agonists could also regulate alcohol consumption. Our work with GLP-1 began in 2010, and we published our initial findings on its effects on alcohol in 2012. Through our research, we explored various GLP-1 receptor agonists and demonstrated their ability to reduce alcohol intake and related responses.
When semaglutide – a GLP-1 receptor agonist – gained approval, we were particularly intrigued by its advantages. Semaglutide could be administered once weekly and taken orally, unlike other agonists that required injection. Additionally, semaglutide exhibited a higher affinity for GLP-1 receptors. These factors prompted us to initiate preclinical studies on semaglutide's effects on alcohol consumption.
Notably, we found that the response was similar in both male and female rats, and that very low doses of semaglutide could be used. Tentatively, fewer side effects might therefore be present. The robust decline was also exciting – a reduction of over 50 percent is great!
With the rise of semaglutide and ongoing research of its side effects, how should we proceed with its use as a treatment for alcoholism?

One notable side effect to consider is malaise. However, it is believed that lower doses of semaglutide could be employed for the treatment of AUD, resulting in fewer apparent side effects. Additionally, it is thought that overweight individuals with AUD may experience benefits from treatment with semaglutide, as they tend to exhibit fewer side effects compared with those at a regular weight.
Another crucial aspect to monitor is the risk of pancreatitis; AUD patients who have this disease should not receive treatment with semaglutide due to its potential side effect. Furthermore, weight reduction is observed as an effect of semaglutide, which raises concerns for patients with a normal weight who might experience excessive weight loss. This outcome should be regarded as a potential side effect and taken into consideration.
What needs to happen next?

For all researchers alike, it is imperative to conduct clinical studies specifically focusing on AUD patients. These studies should explore various doses of semaglutide and carefully monitor their effects on alcohol intake, body weight, and any associated side effects.
Furthermore, monitoring alcohol intake in obese individuals treated with semaglutide could provide insight into its effects on alcohol consumption. If these studies show promise in reducing alcohol intake, the drug should be considered as a potential treatment for AUD.
Having a range of medications available is important for treating the heterogeneous nature of AUD. Additionally, we plan to explore combining semaglutide with other medications to further reduce alcohol intake.
Receive content, products, events as well as relevant industry updates from The Medicine Maker and its sponsors.