Discovery & Development
Formulation,
Contract Development Services,
Small Molecules,
Trends & Forecasts
Small Molecules: Expert Insights
In this eBook, thought leaders from Cambrex discuss market opportunities, drug development challenges, and more.
sponsored by Cambrex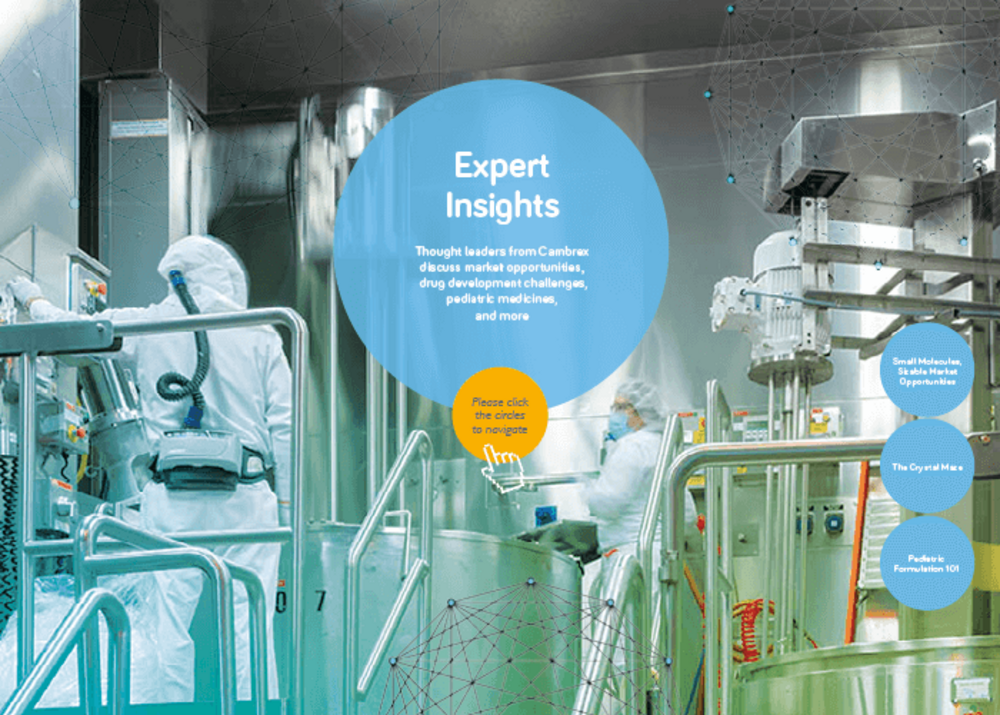 The small molecule drug development pipeline is booming! And with shrinking clinical trial cohorts (especially in oncology and orphan indications), smaller and virtual companies are now able to take candidates further than ever before. In this eBook, experts from Cambrex discuss the key trends affecting opportunities in the small molecule market – and some of the biggest drug development challenges. David Pearson explains the frustration that can accompany unexpected hydrates of an API, and Ralph N. Landau shares his thoughts on why the pharma industry must move away from a "one-size-fits-all" approach to pediatric formulations.
Subscribe to The Medicine Maker Newsletters