Discovery & Development
Formulation,
Advanced Medicine,
Small Molecules
T Cell Bright Spark
An insight into progressive research fuelling developments for universal cancer immunotherapies
| 3 min read | Interview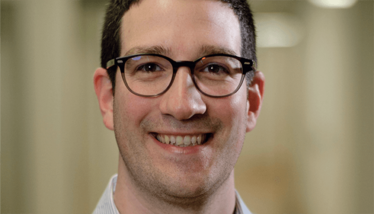 Medical doctor Edo Kapetanovic has been nominated for the Spark Award (2023) as a result of his research and contributions to the field of synthetic immunology. Currently, his work involves engineering safe and effective allogeneic T cells derived from healthy donors that have the potential to augment cancer-targeting antibodies, including those in clinical development or clinically approved. Alongside this research, he leads a subgroup of four scientists in the group of Sai Reddy at the Department of Biosystems Science and Engineering (D-BSSE) in Basel, Switzerland. Here, we speak with Kapetanovic to learn more.
What attracted you to the field of synthetic immunology research?

At the beginning of my PhD journey, I was impressed by the story of Emily Whitehead – a young girl diagnosed with terminal stage B-ALL cancer. At the time, her last hope was an experimental type of immunotherapy based on engineered patient T cells. Remarkably, it worked well and saved her life.
This success story inspired me to think of new concepts in synthetic immunology and how they could be applied to treat cancer. Eventually, this led to our invention of T cells carrying a synthetic TCR that are safe and effective in eradicating cancer cells when combined with bispecific antibodies.
What challenges can occur when receiving donor cells? And how has your research sought to address this?

The biggest challenge is graft-versus-host disease (GvHD). Non-engineered donor T-cells could recognize a patient's cells as foreign and attack them. GvHD can affect various organs and tissues in the body and can result in a very high mortality rate. Therefore, finding ways to prevent GvHD is crucial for improving the safety and efficacy of T-cell transplantation in cancer immunotherapy.
For T cell function, the T-cell receptor (TCR) plays a central role. It is located on the surface of the T-cell where it is responsible for two functions: recognition and activation. Normally, these two functions are coupled. For the first time, we have demonstrated that it is possible to functionally decouple natural T-cell receptor binding from immune cell signaling. Our T-cell receptor is still able to bind, but it no longer activates an unfavorable immune response to the patient's normal, non-cancerous cells. In turn, the immune activation is mediated by bispecific antibodies. The bispecific antibodies effectively guide and link engineered T cells to eliminate cancer cells.
How could your research benefit patients?

One of the challenges of immunotherapies, such as bispecific antibodies, is that they rely on the patient's own immune system to fight cancer. However, not everyone has the same immune capabilities, as COVID-19 has shown; some people were asymptomatic, while others died from the infection. This means that some patients may not benefit from immunotherapies as much as others.
Ultimately, our goal is to standardize immunotherapies so that every patient can receive healthy T cells that can effectively target and kill cancer cells. And that should hopefully provide patients more options and better outcomes.
What are the next steps?

We are currently developing a novel immune cell product that can target and kill cancer cells with high specificity and potency. This technology has been validated in vitro and in vivo in xenograft mouse models and we have received a pre-seed Innosuisse grant to further pre-clinically characterize and de-risk the immune cell product.
We are currently generating a comprehensive data package with clinically relevant bispecific antibodies and are preparing for additional in vivo studies. From this, we hope to incorporate a start-up by the end of 2023 that can bring this innovative technology to market and benefit patients with cancer.
What are the most satisfying aspects of the project so far?

Creating a successful biotechnology therapeutic is not an easy task. It requires a great deal of work and perseverance from ideation to a viable product. I enjoy seeing the progress we have made and the challenges we have overcome. For me personally, the most satisfying thing is to look back and appreciate how far we have come. There is still a lot to do, but we are excited for the steps ahead.
If you would like to learn more about Edo's work, watch this video: Spark Award 2023 - Enhancing bispecific antibody therapies with healthy donor T cells
Receive content, products, events as well as relevant industry updates from The Medicine Maker and its sponsors.