Discovery & Development
Formulation,
Vaccines,
COVID-19,
Drug Delivery
Teaching Old Vaccines New Tricks
Why is self-amplifying mRNA gaining more and more attention in the vaccine space?
Joseph Payne | | 8 min read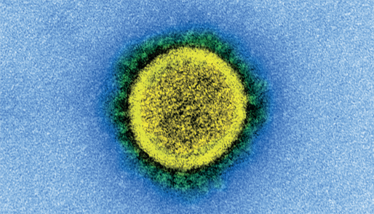 In 2013, Joseph Payne and Pad Chivukula were feeling entrepreneurial and decided to start a new company with just $15,000. Arcturus Therapeutics was born. Since then, they have raised over $500 million from investment capital and grown the company to around 175 employees.
The company's focus has always been on the safe and effective delivery of high-efficacy, therapeutic mRNA – which meant the company was well placed when all eyes turned to mRNA during the COVID-19 pandemic. When the SARS-CoV-2 virus first started as an epidemic in the southeast Pacific, the Singapore government reached out to Arcturus to learn more about the company's self-amplifying mRNA (samRNA) technology. At the time, Payne says no one had any idea how much COVID-19 would transform the world, and how vital mRNA technology would be in saving it…
What happened next? Find out in our interview with Payne.
Tell us more about Arcturus' collaborations…

We received funding from Singapore's Economic Development Board for our early research efforts to identify and evaluate samRNA vaccine candidates. Vietnam then stepped forward and we received funding from the Vingroup – the number one corporation in the country – for a large-stage clinical trial. Our technology was proven safe and effective – and we saw 95 percent efficacy in protecting people from hospitalization and death due to the SARS-CoV-2 delta variant. We now believe that we have a comprehensive data set that showcases how samRNA vaccine technology could be a next-generation platform for boosters against COVID-19, and how the same samRNA technology may be employed in the fight against other epidemics, including influenza.
In 2022, we announced a partnership with CSL – one of the top flu vaccine companies in the world – to develop and commercialize next generation mRNA vaccines using our STARR and LUNARtechnologies for SARS-CoV-2, influenza, pandemic preparedness, and other respiratory infections. Arcturus received an up-front payment of $200 million from CSL with additional development and commercial milestone payments, and 40 percent profit sharing for the COVID vaccine franchise. CSL Seqirus, a division of CSL, has built an extraordinarily successful flu vaccine enterprise. We look forward to helping CSL Seqirus advance the next generation mRNA (sa-mRNA) technology through their flu vaccine pipeline.
And there's still more! We are also collaborating with a Japanese company called Meiji, with whom we are running the first phase III trial ever to directly compare samRNA technology to conventional mRNA technology in a non-inferiority comparison trial involving 780 participants. This potentially approvable trial could allow us to file for registration and commercialization in Japan.
Why are you so excited about the potential of samRNA?

samRNA vaccines are a much lower dose technology; you are infecting less mRNA, using less excipients, and so on. We have been evaluating a dose level of 5 µg – in contrast to the 30, 50, or even 100 µg doses seen in conventional mRNA vaccines. samRNA vaccines could also be more effective. Conventional mRNA vaccines make the antigen for 1 to 2 days, giving the body a limited window in which to "see" the antigen and initiate an immune response. With samRNA, vaccines express antigen for one to two weeks, allowing for a much stronger and longer-lasting immune response. We have also found in our early phase II trials that antibodies generated from our vaccine are protective against alpha, beta, gamma, delta, and omicron variants of SARS-CoV-2.
Finally – and crucially – our platform produces a lyophilized vaccine, which eliminates the supply challenges of dealing with cold chain, a significant headache for existing vaccines which must be transported and stored in controlled refrigerated or frozen conditions. This is hard enough for vaccines being moved across the country, but a nightmare for international shipments. Lyophilized vaccines, by contrast, can be shipped and stored at ambient temperature, making stockpiling and distribution a far simpler and less error-prone process.
Will vaccines made using samRNA still need regular updates?

So far, it seems as if the samRNA vaccine platform may generate antigens that provide a broader immune response, which may mean that the vaccines do not need to be updated as frequently as with conventional mRNA – but we still need to collect more data. That said, I think it is inevitable, no matter the technology, that vaccines will need to be updated on a periodic basis because viruses like influenza and SARS-CoV-2 can rapidly mutate. It's only a matter of time before the mutation is substantial enough that you need to update the technology to capture and protect against the new variant.
Is pandemic flu still a concern?

The WHO warns all governments globally about what could be the next outbreak or pandemic – and number one on that list is pandemic flu. If avian flu or swine flu mutate to spread to humans then it could be very, very serious – far worse than what we have seen with COVID-19. Consequently. there is now renewed emphasis in preparing and stockpiling for another pandemic.
Arcturus has also been active in the area of pandemic preparedness, working with BARDA (Biomedical ​Advanced Research and Development Authority), the US government agency charged with the development of advanced medical countermeasures to respond to 21st century health security risks. We have funding to develop and clinically evaluate a pandemic flu vaccine with the potential to be stockpiled, using our samRNA technology. Doses should be small, which means you can stockpile a large amount of doses in a small footprint that can be deployed quickly if there is an outbreak. COVID-19 has taught us that pandemics are real and that we need to be prepared – unless we want another multi-trillion dollar mistake and global disaster on our hands.
What other lessons must we take away from the COVID-19 pandemic?

Scientists warned of a SARS-CoV pandemic back in 2015 – and at that time, a SARS-based vaccine was not developed. This was a lesson for us all and we must take warnings from virus surveillance committees more seriously and be more prepared in the future. If we have stockpiles and plans in place, we can squash these outbreaks in their infancy, before they get out of control and become a global pandemic, with all the associated loss of life and disruption to global infrastructure we saw in 2020. If the COVID-19 pandemic taught us anything, there is a high price to pay for lack of preparation.
What is the future potential of mRNA?

Vaccines are only scratching the surface of how disruptive this technology can be in the pharmaceutical industry. It has the potential for use in cancer vaccines and other therapeutics. The lion's share of currently approved drugs deal with the downstream symptoms of the disease. Whether it is pain or inflammation, swelling, hardening of arteries, or cancers – all of these stem from a genetic precursor. DNA is rarely perfect – and dysfunctional or missing elements can lead to disease. The existing therapies work to suppress symptoms, mRNA can go right to the source. If we can go into the body and replace what's missing or broken in a targeted fashion at the cellular level, then we can potentially normalize the life of a person living with a debilitating disease.
Aside from our work on COVID-19 and influenza, we have a lot of exciting mRNA therapeutics in our pipeline. For example, we are working on a liver disease called ornithine transcarbamylase deficiency (OTCD), where patients have a missing or altered protein function that disrupts the urea cycle. The disease causes ammonia levels to rise in the blood, which can cross the blood-brain barrier and damage neurological tissue. OTCD can cause seizures, coma, and death in untreated patients, there is currently no cure for OTCD. mRNA encased in lipid nanoparticles, injected intravenously, could help restore normal urea function. Our candidate treatment for OTCD is LUNAR-OTC and it is currently in phase II trials. If successful, it would use Arcturus' mRNA technology to replace the missing liver enzyme inside the patient's own liver cells, restoring liver function and allowing patients to live a normal life. We expect more data later in 2023.
We are also exploring the potential of inhaled therapeutics for the lungs. There are many lung diseases caused by missing proteins, such as cystic fibrosis, which is one area we think mRNA could help. Our candidate here, ARCT-032, received approval at the end of January 2023 to proceed into a first-in-human study in New Zealand. Our preclinical data have shown robust expression and functional restoration of the cystic fibrosis transmembrane gene in human bronchial epithelial cells from donors with cystic fibrosis, and we are very excited to see the first results from trials in human patients. If successful, this therapy could revolutionize the treatment of cystic fibrosis, allowing patients, most of whom are children, to lead a normal life instead of living with a daily routine of physiotherapy and medications simply to manage their symptoms.
The scope and breadth of human disease that is addressable with therapeutic mRNA is vast – and with everything Arcturus has in development, 2023 is going to be a very exciting year.
Receive content, products, events as well as relevant industry updates from The Medicine Maker and its sponsors.