Discovery & Development
Drug Discovery,
Small Molecules
The Gut Response
Shedding light on the microbiome's interaction with oral medicines
Maryam Mahdi | | Quick Read

This article was published in our sister publication, The Small Molecule Manufacturer, which celebrates the field of small molecule drug development and manufacturing with interviews and articles focusing on success stories, equipment, and new processing techniques. Read more about The Small Molecule Manufacturer here.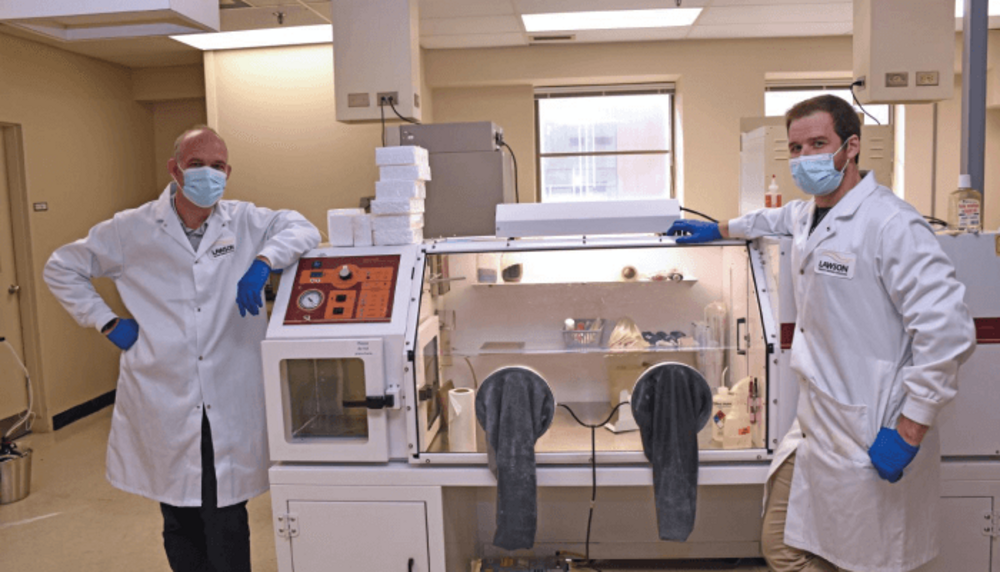 What happens when first-line treatments fail? For patients living with prostate cancer, androgen deprivation therapy (ADT) is often the first approach. The treatment lowers the levels of male hormones in the body, starving the cancer – but it doesn't work for everyone and many researchers have sought to find out why.
Jeremy Burton, Research Chair in Human Microbiome and Probiotics at Lawson Health Research Institute and an Associate Professor at Western University, believes the microbiome could hold answers. In a new study, Burton and his colleagues explain how our microbiota interacts with abiraterone acetate (AA) – an oral steroidal progesterone derivative used in patients resistant to traditional treatment options (1).
"Many medicines have never been assessed for their potential to be modified by our gut bacteria," says Burton. "We were interested in AA because it is administered orally to patients and most of the medication is not absorbed and stays in the intestinal tract, it also demonstrates less resistance and higher efficacy rates compared with ADTs, which are administered systemically."
The team monitored the microbiota of 68 men either taking AA or not, using their stool samples to determine how different bacterial species responded to the drug. "We found that AA promoted the anti-cancer-associated bacterium Akkermansia muciniphila," Burton says. He went on to add that A. muciniphila was the microbe that gained the most growth advantage when exposed to the drug – indicating that it was the chief regulator of the microbial changes they observed.
"A. muciniphila was also associated with an increase in bacterial metabolism genes predicted to be involved in the biosynthesis of vitamin K2. Given that the vitamin can target prostate cancers resistant to ADTs in vitro, these results may help explain the higher-than-expected efficacy of AA," he says.
The team plans to further investigate the influence of AA on A. muciniphila and have already started exploring how other drugs affect the microbiota. "Learning about these interactions will likely lead to a future where microbiome pre-screening is commonplace in personalized medicine," Burton says. "We may be just as likely to undergo a microbiome analysis as we are to receive a test on our own genomic material to determine the inter-compatibility of drugs and treatment outcomes."
Enjoy our FREE content!
Log in or register to gain full unlimited access to all content on the The Medicine Maker site. It's FREE!
Login
Or register now - it's free!
You will benefit from:
Unlimited access to ALL articles
News, interviews & opinions from leading industry experts
Receive print (and PDF) copies of The Medicine Maker magazine
BA Daisley et al, Nat. Commun., 11, 4822 (2020).
About the Author
Maryam Mahdi