Discovery & Development
Drug Discovery,
Vaccines,
Translational Science,
COVID-19
The Next Frontier in HIV Prevention
How could an effective vaccine help reduce the burden of HIV/AIDS?
Maryam Mahdi | | Interview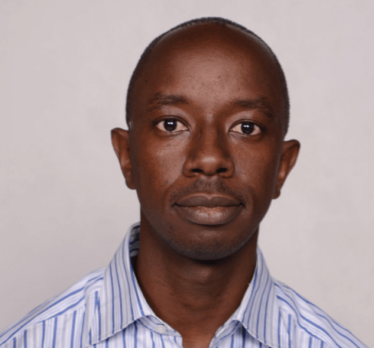 In 1988, the US government embarked on the largest mailing operation in the country's history. Understanding AIDS – a pamphlet designed to educate the American public about the transmission of AIDS and allay fears based on negative stereotypes – was delivered to households across the country. The mass education strategy was a milestone in the years of HIV/AIDS-related advocacy that followed. And just as the public's perception of HIV and AIDS has improved over time, so too has the scientific community's understanding and ability to address the disease.
Advances in disease management have resulted in a reduction in morbidity and mortality across the Western world – with antiretroviral and viral suppression in people living with HIV linked to reduced transmission. But, in the sub-Saharan African region, AIDS remains a leading cause of illness and death. Ahead of World AIDS Day, we spoke to Dr. Vincent Muturi-Kioi, Medical Director at IAVI – a not-for-profit organization working to develop next-generation interventions against the disease – about the hurdles the field faces today and why vaccines will play an important role in achieving equitable prevention outcomes.
How has scientific research evolved since HIV/AIDs first emerged?
When IAVI was launched in the late 1990s, the world was very different. In Nairobi, Kenya, where I live, there was hardly any access to treatment for anyone living with HIV. The president declared the HIV epidemic a national disaster and almost everyone was in agreement. Families lost breadwinners, and people who were supposed to be living through the most productive periods of their lives succumbed to the illness.
Over the past 25 years, the treatment landscape has massively transformed, and HIV is no longer seen as a death sentence. Year on year, the number of children born with the disease declines and so too has the number of HIV-related deaths. There are also many antiretroviral drugs available thanks to programs like PEPFAR – a US government initiative launched to prevent the spread of the epidemic and to support scientific research.
Despite the considerable gains made, the global community has failed to meet the targets outlined by UNAIDS (the Joint United Nations Programme on HIV and AIDS). The program's 90-90-90 plan had three clear goals for 2020: i) to ensure that 90 percent of all HIV patients were aware of their disease status, ii) to provide sustained antiretroviral treatment to 90 percent of all HIV patients, and iii) to ensure that 90 percent of patients receiving treatment have viral suppression.
Though all stakeholders worked tirelessly to meet these goals, perhaps the bar was set too high. But the UNAIDS goals were not the only targets the field has been working towards. Within the same timeframe, we expected to reduce the number of new infections to less than half a million, and the number of mother-to-child transmissions was meant to have fallen further.
However, these targets too have been missed. To achieve these goals, we need to consider the role of new medical interventions.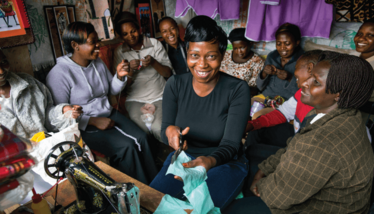 What structural barriers prevent progress?
It's a multifaceted problem. Access is one of the main challenges. Geographic isolation in some communities can mean that patients are unable to interact with healthcare services and take advantage of the interventions available today. For example, on paper, we may be able to say that interventions, including antiretrovirals and condoms, are available in Kenya. But when working on the ground, it becomes starkly obvious that physical barriers can prevent people across the country from accessing them.
Coupled with the difficulties surrounding access is the fact that there is seemingly a lack of political motivation (in some regions) to address the epidemic. But the onus doesn't fall on a specific institution or body, rather it is a collective problem compounded by a lack of knowledge and awareness of the issues patients face.
And that's reflected in the fact that the laws in some countries prevent some patients from accessing important interventions. So, whether it's men who have sex with men in certain parts of East and Southern Africa, female sex workers, or other vulnerable groups, there are many who are alienated from effective treatment. We need to overcome all of these barriers before we can achieve our collective goal of ending the HIV epidemic.
What treatments are available today?
Initiatives, such as the PEPFAR program (the US President's Emergency Plan for AIDS Relief) have increased access to many antiretroviral drugs all over the world. Currently, 28 million people have access to this type of intervention.
New drugs, like dolutegravir, have been recommended by the WHO as first-line therapies – and they have been adopted and made available in many countries in the African region. These drugs are beneficial because they improve patient adherence and have good safety profiles.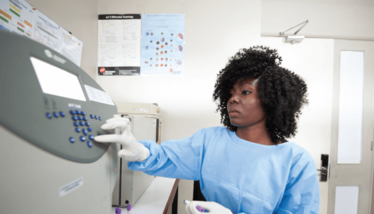 What role do vaccines have to play?
A safe and effective vaccine would help counter many of the problems the global community faces today. There's a lot of research happening surrounding the use of vaccinations as both therapies and cures. However, our approaches to their development have changed over time.
In the initial stages of HIV vaccine development, researchers focused on empirical approaches – identifying a virus strain and testing to find out if part of the virus could induce a protective immune response.
A different approach is necessary for development of a vaccine against HIV. Over the past 15 years, a number of antibodies that have the potential to neutralize the virus before infection sets in have been identified. Use of these antibodies as a target for the type of immune response we would like to elicit has led to development of new vaccine candidates that are being tested in clinical trials.
Similarly, increased knowledge of the structure of HIV and identification of vulnerable parts of the virus has led to development of vaccine candidates aiming to elicit production of immune cells that could target and kill infected cells. These discoveries have been positive and we believe they will lead to the development of safe and effective vaccines that could end the HIV/AIDS epidemic.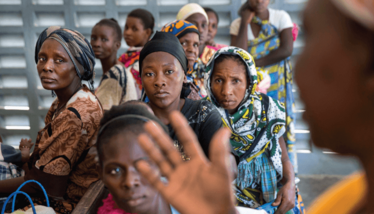 How close do you think we are to seeing the first HIV vaccines reach patients?
We will have to wait somewhere between 10–15 years before the first vaccines that could realistically prevent the spread of infection make their way to patients. But it's an objective we need to keep working towards. A major concern for epidemiologists working in the sub-Saharan African region is the fact that many new infections are occurring in adolescent girls and young women aged between 15 and 24. As the continent is facing a youth bulge in the next few years, increasing incidence in this age group could result in the loss of previous gains in the fight against HIV/AIDS. Though interventions are available to them, they must be collected periodically, which can negatively affect adherence. Vaccination will open the doors to more efficient prevention for groups vulnerable to infection due to the reduced number of interactions with healthcare systems and professionals.
And that's the core rationale behind our work; vaccines will provide patients with long-term protection – and that should help us meet the target of eliminating all new infections.
What impact has COVID-19 had on HIV research?
Throughout the COVID-19 pandemic, we've all witnessed the power of collaborative work and information sharing for scientific research. Scientific literacy among the general public also increased, as demonstrated by the willingness of the public to engage with mass vaccination campaigns.
Coupled with these advances was the rapid rollout of mRNA vaccines. Though there have been many discussions in the past about accelerating the drug development process, the onset of the pandemic necessitated actualization of these strategies.
Though these positives can certainly be applied to the development of vaccines for HIV and other infectious diseases, it's also important to acknowledge how COVID-19 negatively affected the field of HIV over the last two years. Our research and healthcare priorities shifted during the pandemic, which came with obvious ramifications for HIV patients, who experienced reduced access to healthcare services, including drug refills. Moving forward, we must find ways of protecting patients through periods of crisis.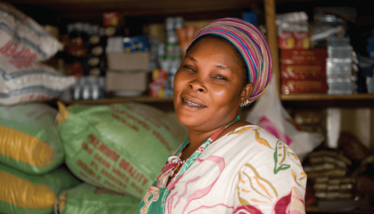 What lessons do we still need to learn?
I grew up in Kenya at the height of the HIV/AIDS epidemic. It was a challenging time for many across the country. But, as we all know, it wasn't a problem limited to our borders – it was a global issue. Since then, I've seen huge improvements in the ways we are able to manage the disease. But to reach net-zero new infections, we need to continue to champion the research driving the development of vaccines and other important interventions. We also need to remember that equitable access makes all the difference.
When new drugs first started to become available at the turn of the century, cost was an insurmountable barrier for the majority of people living with HIV in sub–Saharan Africa (who accounted for two-thirds of all cases) – and this lack of access was essentially a death sentence.
At IAVI, our mission is to ensure that interventions for HIV and other infectious diseases can reach all patients. We aim to achieve this goal by ensuring that our approach to development of new interventions works for the specific circumstances of the countries where they will be used. Cost should never be a barrier that determines whether one has access to a life-saving health intervention.
Access to affordable and appropriate healthcare is a right, not a privilege. If we all keep this in mind, we will ultimately draw closer to our shared goals, including ending the HIV/AIDS epidemic once and for all.

For more about IAVI visit: iavi.org
Receive content, products, events as well as relevant industry updates from The Medicine Maker and its sponsors.