Discovery & Development
Formulation,
Ingredients,
Drug Discovery,
Contract Development Services,
Contract Manufacturing Services
Veranova: Leading the Way in Synthetic Chemistry
As new treatment modalities emerge, drug developers are turning to synthetic chemistry – and partners like Veranova
| 4 min read
sponsored by Veranova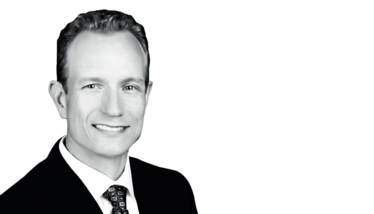 Veranova is a global leader in the development and manufacture of APIs, focused on specialist niches with expertise in highly regulated and complex chemistries. Formerly part of Johnson Matthey, the company has over 50 years of experience navigating the challenges of the global healthcare industry and nurturing long-standing, trusted customer relationships. Operating within two divisions, Generics and Originators, Veranova delivers a differentiated service offering to pharma and biotech customers for every stage in the drug development lifecycle. Here, we speak with Garrett Dilley, Global Commercial Senior Director, to learn more about the company and the increasing demand in the pharma industry for synthetic chemistry expertise.
What is your role at the company and what inspires you?

I lead the Global Business Development team for our originator business. What inspires me about my day-to-day activities is that we get to help our clients and partners solve unique challenges, and work with them to transform their molecules into drugs.
For me, it's incredibly gratifying to watch and be a part of the evolution from development to medicines, and to see these treatments go on to help patients across many different disease areas.
What trends in new drug modalities are contributing to the need for synthetic chemistry expertise?

We've witnessed the emergence and continuing development of new treatment modalities, including innovative drug conjugate classes, such as antibody-drug conjugates (ADCs) and polymer-drug conjugates (PDCs), which balance selective targeting molecules with payloads for novel therapies. Also, there are proteolysis targeting chimeric (PROTAC) technologies, designed to degrade target proteins. These require the construction of specifically designed small molecules, which is best done using synthetic chemistry.
What other drug development challenges do originators face and how can synthetic chemistry help?
In my view, originators need to manufacture complex small molecules to meet well-tuned characteristics and requirements, such as bioavailability and efficacy. For this, synthetic organic chemistry solutions provide the method of choice for both their flexibility at the design stage as well as their precision at the production stage.
What is the story behind Veranova's legacy – and what expertise does the company have with synthetic chemistry?

Legacy is a great word to use. As you may know, Veranova launched as an independent company in June 2022 following its acquisition by Altaris Capital Partners from Johnson Matthey. Although technically a new company, Veranova's heritage and track record of excellence in synthetic chemistry enabling pharmaceutical development and manufacturing goes back to our pioneering work in the discovery and manufacture of platinum-based anti-cancer drugs, such as cisplatin and carboplatin, in the 1970s. Since then, we've expanded our breadth to encompass a wide array of small molecule therapeutics and supporting technologies.
What types of challenges is the company well positioned to help with?

At Veranova, we're combining our tradition of scientific excellence with a proactive and agile approach, ensuring that we're able to solve our clients' most challenging problems in the evolving development and manufacturing landscape for specialist and complex APIs. These include the aforementioned novel modalities, ADCs and PDCs, as well as highly potent molecules and controlled substances. This has led us to work with our customers and partners on tackling challenging purifications with, for example, preparative to production scale chromatography, and overcoming the hurdles of challenging isolations with our expertise in cocrystal formation and crystallization development.
Finally, as the industry continues to adapt to the increasing number of poor water- soluble molecules in the pipeline, we're combining our solid form and particle engineering expertise with detailed research to find bioavailable and unique physical forms of API.
Why is it important to work in partnership with your customers?

We work closely with our customers, establishing collaborative partnerships with open communication and understanding their concerns and their broader objectives. This is very important as it is through the trust that is established, our customers come to rely on us and consider us as an extension of their organization.
At Veranova, we provide our customers with the unique combination of a long heritage in drug development. This heritage, drawn from our experience over many years within a large multinational organization, is matched with the agility and customer focus we bring as a nimble organization focused exclusively on drug development and manufacturing.
Receive content, products, events as well as relevant industry updates from The Medicine Maker and its sponsors.