Discovery & Development
Ingredients,
Small Molecules,
Drug Discovery
Waste Not…
How can wood be used to produce pharmaceutically relevant compounds?
Maryam Mahdi | | Interview
Working towards a sustainable future is a common goal for responsible pharma companies, but making greener pharmaceuticals requires new approaches to drug development and manufacturing. Researchers at the University of Groningen in the Netherlands have an interesting proposal: using wood chips as the starting material for pharmaceutically relevant compounds. Katalin Barta, Associate Professor at the university, tells us more…
What inspired your novel approach?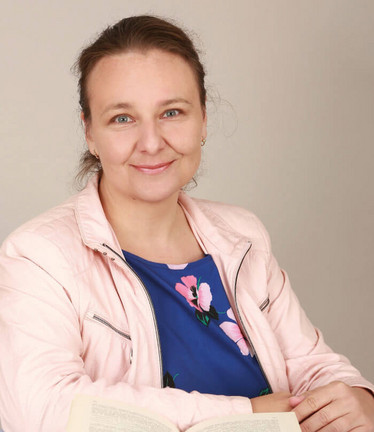 Our research took advantage of lignin, a cross-linked phenolic compound known to give wood its strength. Lignin is considered a waste material in the production of paper because it can contribute to its yellowing. Huge amounts of lignin are produced each year.
Though other research groups, including my own, have explored the possibility of turning lignin into polymer building blocks or bulk chemicals, our idea was to harness the potential of the functional groups "built by nature" in lignin to produce pharmaceuticals that are structurally more complex molecules. We found that lignin derivatives share many structural features with modern pharmaceuticals, making them ideal starting materials for the synthesis of drug candidates. Through a series of catalytic methods, we were able to produce a series of medicinally relevant compounds.
What pharmaceutically relevant compounds can be developed from lignin?
Our research focused on the production of benzazepines derivatives, an important class of pharmaceuticals, to which the anti-anxiety drug diazepam belongs. Conventionally, equal amounts of benzazepineKB and waste are produced, but our catalytic method, in combination with the use of non-toxic, recyclable and biodegradable solvents, allowed the compound to be made without unwanted waste.
After testing roughly 40 of our compounds in assays, our research partner, Anna Hirsch at the Helmholtz Institute for Pharmaceutical Research Saarland (HIPS) in Germany, was able to identify the promising antibacterial and anticancer properties of 19 of the compounds produced through our research.
Why are green practices so important to pharma?
Cost, regulatory issues, intellectual property demands, and rigorous market competition are all drivers for the industry's increased motivation to change its practices. In addition, companies want to respond to the needs of their customers who are often interested in issues related to environmental protection and how renewable the products they purchase are.
Pharma companies have realized that they can no longer rely on purely conventional organic chemistry methods that frequently use multi-step syntheses that typically require tedious separation steps and use copious amounts of solvents. For example, in 2005, the ACS Green Chemistry Institute initiated the ACS GCI Pharmaceutical Roundtable Initiative to encourage the implementation of green chemistry and benign methods in the pharma sector. Almost all major pharmaceutical companies took part, which highlighted the significance of the issue. The industry knows that innovation related to new processes, new chemical routes, and the development of waste-free transformations has to happen at the fundamental scientific level. And that's also why we are so excited about it from the perspective of academic research.
What's next?
I can see two different potential lines of research we can now pursue. One is to identify short and sustainable routes to the production of existing pharmaceuticals and their precursors. The other is to generate new compounds that can elicit biological activity. But either route will help highlight the usefulness of lignins for pharma.
Receive content, products, events as well as relevant industry updates from The Medicine Maker and its sponsors.