Manufacture
Marketing
Take Another Look
Genentech goes beyond pharmaceutical manufacturing in its work with members of the SMA community, who want to draw gazes with their involvement in the world of fashion. Michael Dunn explains.
Rob Coker | | 4 min read | Interview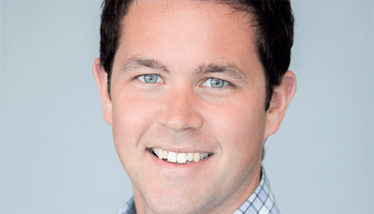 Michael Dunn is the Senior Director of Marketing at Genentech, he leads a team with the goal of supporting, connecting, and serving the spinal muscular atrophy (SMA) community. In September, as part of the runup to New York Fashion Week, Genentech launched a bespoke fashion show called Double Take to champion disability visibility and inclusion. TMM spoke to Dunn to find out more.
What was the inspiration behind the name "Double Take"?

With a core message of belonging in all spaces, the name of the show was chosen by the SMA community members who led the preparations as a way to reclaim the term from the world. They want the world to do a double take – only this time because of their style and individuality, not because of their disabilities. Double Take also invites the audience to see people with disabilities occupying the world of fashion, a space that's often closed to them.
The show was produced In partnership with Open Style Lab. How important is it that the science community gets involved in such projects?

Pharma companies must engage in community outreach and awareness campaigns such as these, particularly when it comes to disability, becausemaking medicines represents only a fraction of our responsibilities in the communities we serve. We care about amplifying the voices and experiences of people living with disabilities, who have been historically underrepresented and misrepresented.
Science can reveal much about an illness, but it can't tell us how people experience their disease. For every community we serve with our medicines, we also listen closely to the needs of that community to learn how we can best support them. We look to our patient communities to help us deepen our understanding of their day-to-day realities and what matters most to them. Given our unique commitment to adults in the SMA community, it is important to us to understand their needs beyond treatment alone. When we engaged the SMA community, they told us that they wanted to ensure people with disabilities were better and more accurately represented. They wanted to be seen as individuals to be celebrated, not pitied or defined by their disabilities.
And what major lessons were learned during and perhaps following the event?

The two major themes that emerged were that people with disabilities continue to be underrepresented in the media and that fashion and clothing choices are a powerful form of self-expression. People with disabilities struggle to find stylish adaptive clothing that expresses their individuality and accommodates their differences. By showcasing the style and flair of the SMA community, Double Take became an opportunity for people with disabilities to be represented in social and traditional media as people first and disabled people second.
Members of the SMA community would prefer to be visible for who they are, not how they look?

Yes. When we listened to the SMA community about the role personal style plays in their lives, we heard that they often encounter the stereotype that people with disabilities want to blend in or erase their differences, or that they simply don't care about fashion at all. Adults with disabilities are also often infantilized. Double Take highlights the sophistication of the SMA community to increase disability visibility, break down stereotypes, and champion adaptive fashion – issues affecting everyone living with a disability. Exposing that to the public makes it more difficult to treat those in the SMA community as childlike.
What next for Genentech's engagement with the SMA community?

Double Take was the first fashion show with start-to-finish SMA community involvement – from conceptualizing the message of the show to working with designers to adapt clothing to walking and rolling the runway as a prelude to New York Fashion Week. It was also part of Genentech's SMA My Way program, an initiative that aims to support all people impacted by SMA by sharing lived experiences and building connections within the community.
Genentech will continue to focus on supporting communities in a variety of ways, such as working closely with patient organizations, co-creating solutions around drug development and clinical trials, and pursuing community outreach initiatives. We built SMA My Way to support and raise awareness about the needs of the SMA community and as a platform to share tools and experiences. It's a place to create empowering connections and build communities without stigmatizing those within it – and what's more empowering than your personal style on the runway in front of thousands?
Receive content, products, events as well as relevant industry updates from The Medicine Maker and its sponsors.