Manufacture
Bioprocessing - Upstream & Downstream
A Matter of Expression
Lonza and Cytena combine expertise to allow biotherapeutic manufacturers to benefit from the advantages of Pichia pastoris as an expression system
Joachim Klein, Julian Riba |
sponsored by Lonza
Speed to market is important for both manufacturers and patients. For some companies, the pressure to reach commercialization as quickly as possible leads to a temptation to rush early-stage development. But it is crucial to make the right decisions early on to avoid problems during scale-up – and the need to go back and make changes and corrections. One common mistake is to use an unsuitable expression system and starting strain, which then turns out to be unviable for commercial-scale yields for that molecule. Although mammalian and E. coli expression systems are the traditional workhorses for biomolecules, there is an increasing trend towards more complex biotherapeutics that cannot always be expressed well in either platform.
One alternative expression system is Pichia pastoris. Pichia is well-suited to complex biomolecules, including single-domain antibodies, nanobodies, antibody mimetics, and fusion proteins. It is incorrect, however, to say that Pichia is better than mammalian or E. coli – it all comes down to what is best for the molecule. It's important to take the time to conduct product screening to choose the right expression system (and, in the case of Pichia and mammalian, the right clone) for your molecule and perform the necessary tests if you want to increase the chances of success for your project. Each molecule is different. And just because you have always used CHO doesn't mean it is the best system for your new molecule. Why not look more closely at what other systems could do?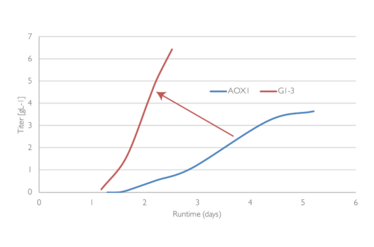 New horizons for Pichia
Pichia is not new, and drugs expressed in Pichia are already available on the market. There are some huge benefits to using Pichia. It produces very pure protein with no endotoxin and no viral clearance is required. Pichia is also a eukaryotic host organism, which makes it better at folding and assembling complex proteins into functional molecules.
Lonza has developed the XS® Pichia expression system based on well-established wild-type Pichia strains and proprietary strains that reduce host cell impurities. Co-expressed helper factors can also be used to maximize productivity. Methanol (AOX1) and constitutive promoter systems can be used with XS® Pichia if customers wish, but Lonza has also developed an alternative: a proprietary glucose fed-batch strategy. With Lonza's Glucose Regulated Promoters (G1-3), fermentation can be designed faster in bacterial-like fermentation times than when using methanol because of a more favourable correlation between growth rate and specific protein production rate. Additionally, G1-3 eliminates other apparent drawbacks of the traditional methanol induced AOX1 system, which is not easy to scale up, and requires highly specialized handling procedures and explosion-proof facilities.
Combined expertise
As noted above, to get the most out of Pichia, it is essential to select the right clone – but the screening process can be challenging. Lonza has clear expertise in expression systems and Cytena has expertise in developing patented instruments for controlling individual cells – and the combination led to an inevitable partnership that smooths the road for manufacturers.
In more detail, Cytena's B.SIGHTTM single-cell sorter can be used for automated single-cell cloning of Lonza's XS® Pichia strain to help to identify the best cell line development option. This allows to screen hundreds or even thousands of clones automatically!
This represents significant progress when you consider that clone selection is typically conducted using solid media plates dependent on anabolic selection and auxotrophic markers, followed by picking of single colonies. Certainly, the traditional approach works, but it is time-consuming – a reality that limits how many clones can be screened. Why is that important? The quality of the selected best performing clones is dependent on the number of clones generated – the more clones you screen, the higher the likelihood of finding a high-producing clone.
Cytena's single-cell dispensers are well-established for the development of mammalian producer cell lines, but the company has also turned its attention to automated isolation for microorganisms, such as E. coli and yeast strains, including Pichia. Methods for cloning microorganisms have perhaps lagged behind the development of cloning methods for mammalian cells because working with microorganisms is more challenging due to their smaller size, which makes optical detection and single-cell handling more challenging. Traditional methods, such as limiting dilution or streaking on agar, can be used, but they don't guarantee that the resulting colonies are indeed clonal – and they typically result in rather complex workflows. Limiting dilution results in a lot of empty wells and, after bringing cells onto agar, they must at some point be brought back to liquid media. Cytena's B.SIGHT single-cell dispenser automates the process and everything is performed fully in liquid culture without labels – and within a very small footprint.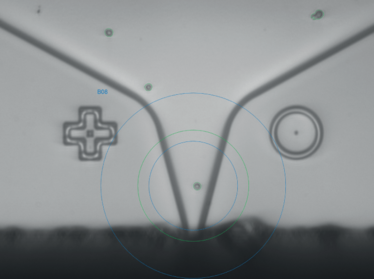 An automated future awaits
There is no doubt that the future lies in automation; there is increasing demand from customers for automated, accessible solutions that facilitate high-throughput biology. The collaboration between Lonza and Cytena will make Pichia much more accessible to labs – particularly small-to-medium laboratories that have previously lacked the capabilities to explore Pichia as an expression system and perform head-to-head analyses to really determine the best system for making the molecule.
Getting the best expression system early on means higher titers, easier scale-up, and, ultimately, an increased chance of getting your molecule to patients faster.
pharma.lonza.com/xstechnologies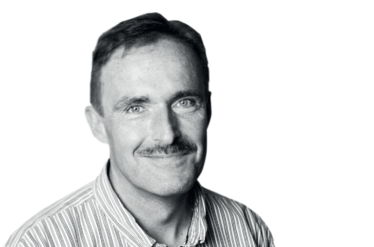 Joachim Klein, Head of Microbial Strain Development and Cell Banking, Lonza Biologics
"Lonza is a go-to company for commercial production. Mostly recently, we have been involved with the production of the Moderna vaccine. I have been with the company for over 20 years and, in my group, we focus on microbial development – developing viable production strains for large-scale manufacturing for biotherapeutics of interest. This is not a simple task because you cannot predict what production host is best and what problems you face; testing is essential.
"We have been developing Lonza's XS® Pichia technology since its inception – and even before then, we were very interested in Pichia's potential. I believe that our platform addresses all of the issues associated with the AOX1 Pichia methodology and now it is available to take it to your labs via our licensed option."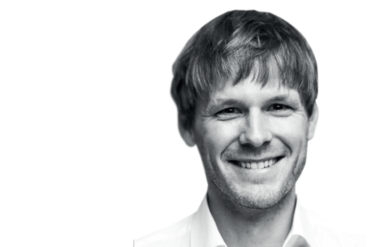 Julian Riba, CEO, Cytena
"Cytena started out as a spinoff from the University of Freiburg in 2014. Today, our single-cell dispensing technology is used by most of the top 20 pharma companies for the development of mammalian producer cell lines. During my PhD I pioneered single-cell dispensing of bacteria which was the basis for the development of the B.SIGHT at Cytena."
Receive content, products, events as well as relevant industry updates from The Medicine Maker and its sponsors.
---