Manufacture
Technology and Equipment
A New Definition of Versatile
Looking for an adaptable screening approach for lipid nanoparticle R&D? KNAUER offers total flexibility with its new lab-scale system
| 3 min read
sponsored by KNAUER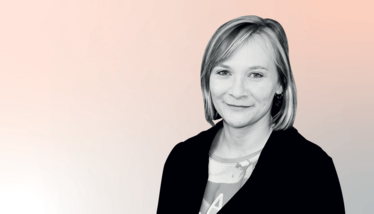 Lipid nanoparticles are currently a hot topic in the industry. Here, we catch up with Svea Stephan, Application Scientist for Customized Solutions at KNAUER, to learn about the company's new benchtop system for lab-scale lipid nanoparticle production. The IJM NanoScaler allows researchers to screen for optimal process parameters for API and lipid nanoparticle formulations, presenting results that can be readily adapted for GMP-compliant small batch production.
What makes your role at KNAUER so interesting?

My role involves optimizing our lipid nanoparticle (LNP) production devices and systems, and adapting them to customer requirements. I have the opportunity to run system demos, whether at KNAUER or at customer sites, and publish results in collaboration with our partners. I take on a wide range of tasks, and there is great deal of variety in the customers I work with – and their requirements.
What's the story behind the IJM NanoScaler?

During the pandemic, the industry mainly focused on the rapid production of vaccines, but now companies are paying greater attention to R&D. KNAUER's NanoProducers are ideal for big batch vaccine production, but many of our customers wanted to screen through different APIs or find optimal lipid systems at small production scales. This demand inspired us to use our proven IJM technology to develop a system suitable for pre-clinical research and development.
The IJM NanoScaler is a highly versatile system that users can adapt to their needs in just a few seconds. Researchers can screen APIs, lipids, and process parameters to identify the optimal raw materials and process characteristics for their lipid nanoparticle formulation. Raw materials come with very high costs, so we've made sure that the system only requires very small quantities for screening – as little as 500 μL of API solution. Furthermore, if researchers wish to produce small batches upto2L,theycandoso using the same system; by switching to GMP production mode, the system can be manually adapted in no time at all. Users can also connect and use their own mixing units.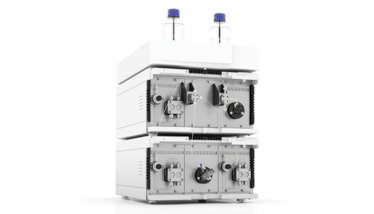 Tell us about KNAUER's recent application note...

The application note was written in collaboration with Curapath (1), which helps companies to design, develop, and manufacture lipid-based formulations. Curapath used our IJM technology for preclinical R&D, and compared it with the traditional Herringbone mixer. We investigated the influence of the total flow rate on the LNPs produced, as well as any possible differences in single injection versus batch experiments. As well as experiments using mRNA, there were runs producing LNPs containing pDNA. We found that the NanoScaler can encapsulate mRNA and pDNA into LNPs with high reproducibility and efficiency. The resulting LNPs matched those of the traditional Herringbone, but with greater flexibility and control that can fine-tune LNP size by increasing or decreasing the total flow rate.
What feedback have you had from customers about the system?

Our customers are very happy with the system and have commended the simplicity and flexibility. They are also very satisfied with the quality of the LNPs produced. By adding the IJM NanoScaler to our range, it allows customers to rely on the same IJM mixing technology for their R&D activities as their production process – and soon customers will be able to screen APIs and lipids in a fully automated manner. We are constantly in conversation with customers and we use their feedback to identify areas for improvement, as well as new innovations for the future.
What else is KNAUER working on?

We are building on our downstream purification expertise in fast protein liquid chromatography to address the need for mRNA purification. We will be investing heavily in this area over the next few years – particularly in laboratory and pilot scale systems. We want to ensure we can continue to meet customer demand for small-scale, GMP-compliant systems.
Receive content, products, events as well as relevant industry updates from The Medicine Maker and its sponsors.
KNAUER, "Development and optimization of LNP formulations – using the KNAUER NanoScaler," (2022). Available at https://bit.ly/3ICkdIB