Manufacture
Technology and Equipment
The Innovators
Whether better ensuring patient safety, improving process efficiency, or just making life in the lab or facility easier - meet the companies advancing pharmaceutical development and manufacture.
Sponsored Feature
Accelerating The Delivery Of Life-Saving Treatments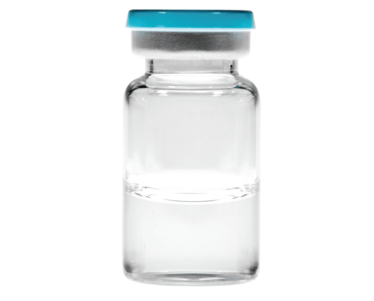 Corning
The COVID-19 pandemic intensified pharmaceutical supply chain and fill-finish capacity shortages that have existed within the industry for many years. One of the fundamental concerns in fill-finish manufacturing is glass friction created by glass-to-glass and glass-to-metal contact. This resistance can limit filling line efficiency and speed, reducing yield and generating damage that can create particles, breakages, and cracks. The pharmaceutical industry has come to accept these limitations as a standard cost of doing business, but innovations in glass packaging are enabling a step-change in performance that shatters these old assumptions.
In response to the pandemic and the need for a modern-day primary packaging solution, Corning introduced Velocity® Vials, a USP Type I borosilicate vial externally coated with Corning's proprietary technology. Velocity Vials are engineered to deliver better economics, better quality, and an environmentally sustainable design. Velocity Vials' protective uniform coating can improve filling line efficiency from 20% to 50% compared to conventional vials, while also lowering packaging production costs and providing a fast regulatory process for post-market drugs. In addition, Corning's new coated vials can enable up to a 96 percent reduction in glass particulates and a three-times reduction in the likelihood of damage that leads to cracks and breaks, ultimately helping to improve drug safety and purity.
Corning's latest innovation can improve fill-finish productivity and quality, thus lowering manufacturing costs, which can ultimately lead to lower drug costs. The increased efficiency and throughput of Velocity Vials can also help drive faster manufacturing of essential medications to meet rising global demand. The Coalition for Epidemic Preparedness Innovations (CEPI) and The Gates Foundation have identified vaccine manufacturing, including fill-finish operations, as bottlenecks in the vaccine supply chain. They note that this issue is even more exacerbated in low-income countries.

Pharmaceutical companies and fill-finish contract manufacturers can leverage the improved efficiency of Velocity Vials as a drop-in solution to increase throughput, thereby producing more vaccines and other drug products in less time.
Velocity Vials join Corning Valor® Glass and pharmaceutical glass tubing as the company's newest innovation as it builds a comprehensive, end-to-end pharmaceutical packaging portfolio. With the invention of Velocity Vials, the company extends its longstanding leadership role in the life sciences industry and broadens the reach of Corning's unique capabilities while strengthening the supply chain for the future.
The Future of Sterile Containment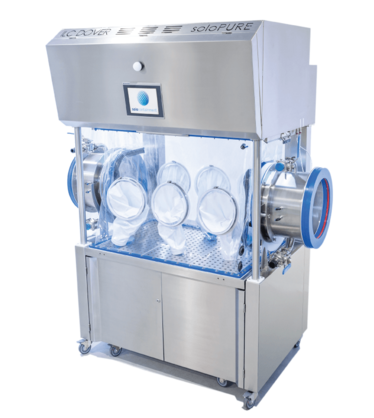 ILC Dover
soloPURE™ is a newly developed sterile isolator from industry containment leaders, ILC Dover. The focus around sterile injectable drug substances has grown in recent years due to the COVID-19 pandemic, as well as changes to global regulations regarding the manufacture of these critical, life-saving products. To help accommodate the changes in regulation and demand, ILC Dover has developed a system that complies with the most stringent industry regulations and provides a cost-effective method to get new products to market quicker. soloPURE is a closed isolator system with a completely disposable working chamber that allows for rapid campaign change overs. The central chamber is made of a PVC flexible film which can be bio-decontaminated using either conventional VHP methods or as a pre-sterilized, gamma irradiated entity. Also, the isolator has been developed to perform to the same criteria as its hard wall counterparts, obtaining a grade A particle count and maintaining the correct laminar airflow parameters. The overarching benefit of the soloPURE is that the price point is around half that of the next best alternative hard wall solution, allowing smaller developing biotech companies to bring new products more affordably to market.
Receive content, products, events as well as relevant industry updates from The Medicine Maker and its sponsors.