Manufacture
Facilities,
Quality & Compliance,
Contract Manufacturing Services,
Bioprocessing - Single Use Systems
Adapt or Get Annexed?
Amendments to Annex 1 of GMP are imminent in the EU; what can we expect – and how can we prepare?
Christian Dunne | | Opinion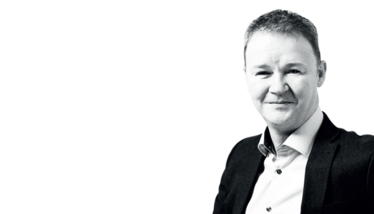 Incoming amendments to Annex 1 of the EU's Good Manufacturing Practice (GMP) are set to bring major changes to how drug developers and their CDMO partners handle, process, and manufacture sterile products (1, 2). The uncertainty hovering over the final draft is a daunting prospect for many, with many drug developers hesitant to upgrade their facilities without knowing if their new infrastructure will be compliant.
However, some changes look highly likely, so developers can at least start making some steps to ensure new sterile facilities are fit for compliance before the new regulations come into effect.
What can we expect? One change includes a requirement for pharma companies to implement a "Contamination Control Strategy" (CCS) across cleanroom zones when handling and manufacturing sterile products. And that requires a documented approach to contamination control – minimizing interactions across technical, organizational, and procedural contamination control measures. It's also expected that manufacturers will need to carry out a comprehensive risk assessment and implement new methods for monitoring integrity across production lines.

For example, current Annex 1 guidelines require all connections for aseptic processing to be performed under highly classified Grade A environments. However, the latest revision acknowledges recent advancements in sterile processing technology, such as restricted access barriers systems, isolators, robotic systems, rapid microbial testing and monitoring systems, that can help minimize potential contamination in the surrounding environment. Provided that the connection device has been appropriately validated to show no ingress of microbial contamination – and that a CCS has been conducted – transfers could be performed in lower-classified environments.

Although the new guidelines factor in the sterility benefits of new technology, many organizations may not have them in place. These companies will need to adhere to previous guidelines, and the requirement for more stringent classification measures around product transfer. When it comes to implementing the detailed CSS that is likely to be included in the Annex amends, my advice is to start planning documentation procedures now. And if you think new solutions will be required to close sterility gaps, again starting early will be key – particularly as equipment availability has been impacted by new or ongoing COVID-19 disruptions.
As pharma companies look to source any necessary new technologies, those that opt for reusable production line components will also need to consider the cleaning and verification processes required to assure sterility between each transfer. Single-use technologies (SUTs) are increasingly used on production lines and could help to ensure compliance. For example, SUT transfer bags and SBVs make it easier to maintain sterility across powder transfers.
Continuing the theme of elimination, the new draft of Annex 1 focuses on removing operators from production line processes to reduce the risk of contamination. The implementation of smart factory technology (SFT) could be one means to achieve this. For example, manufacturers could consider augmenting their facilities with mechanical handling devices that allow for handsfree moving, lifting, inverting, and docking of product containers and SBVs, reducing reliance on operator intervention.
SFTs can also monitor the health of production line components and identify where maintenance is required without affecting aseptic integrity – all while providing a fully documented audit trail. By removing the need for manual monitoring of production line equipment, manufacturers could boost efficiency, narrow the scope for human error, and reduce contamination risks.
In my view, rather than playing the waiting game, industry players should take a proactive approach to future compliance. The new Annex 1 draft serves as a detailed roadmap for the requirements pharma companies in the EU must follow to remain compliant. By spending time and resources on new technologies and processes now, you could avoid a last minute rush to meet the new rules.
Receive content, products, events as well as relevant industry updates from The Medicine Maker and its sponsors.
EU Commission, "EU GMP Annex 1 Revision: Manufacture of Sterile Medicinal Products (Draft)", gmp-compliance.org (2020). Available at: https://bit.ly/An1-Revis
EU Commission, "Annex 1 – Manufacture of Sterile Medicinal Products", European Union (2017). Available at: https://bit.ly/An1-PDF