Manufacture
Biosimilars
Biosimilar Buzz
Regulators and manufacturers are readying for the opening of the US market, but legal wrangles continue to block the way
Stephanie Sutton |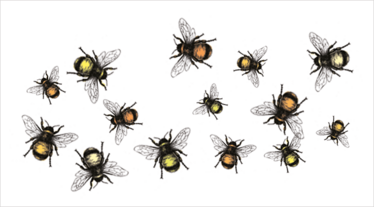 Following the FDA's first biosimilar approval in March, there has been a flurry of biosimilar activity in the US. First, at the end of April there was finally movement on the regulatory front, with the release of the FDA's long-awaited final guidance on biosimilars. Two documents have been released – "Scientific Considerations in Demonstrating Biosimilarity to a Reference Product", and "Quality Considerations in Demonstrating Biosimilarity of a Therapeutic Protein Product to a Reference Product".
The former document outlines the FDA's approach to determining biosimilarity, including information on a stepwise approach to demonstrating biosimilarity, the 'totality of evidence' approach that FDA will use to review applications, and the general scientific principles for conducting comparative structural analyses, PK and PD studies, comparative clinical studies, etc. The latter document focuses more on the analytical studies needed to assess similarity between a biosimilar and its reference product. "Specifically, this guidance is intended to provide recommendations to sponsors on the scientific and technical information for the chemistry, manufacturing, and controls section of a marketing application for a proposed product," explains the guidance.
A Q&A document has also been released that covers areas such as interchangeability, provisions regarding the submission of a Biologics License Application, and exclusivity.
It's not just regulators that are taking action; manufacturers also seem to be gearing up for the US's biosimilar future. Eleven companies – Actavis, Amgen, Boehringer Ingelheim, Coherus BioSciences, EMD Serono, Hospira, Merck, Pfizer, Samsung, Sandoz and Teva – came together in May to launch a non-profit organization called the Biosimilars Forum, which aims to provide "evidence-based information to educate and advocate for public policies and practices that encourage access, awareness and adoption of biosimilars." As a first point, the Forum is calling for the Centers for Medicare and Medicaid Services to develop biosimilar policy options regarding payment formula.
But despite the activity, it's still unclear as to when exactly the US's first biosimilar will officially launch. Sandoz's Zarxio was approved in March for the same indications as Amgen's Neupogen, but Amgen is attempting to sue Sandoz for allegedly violating certain aspects of the US Biologics Price Reduction and Innovation Act. Amgen's argument mainly centers on the fact that a biosimilar manufacturer is supposed to give the originator company notice before launching a biosimilar. A US District Court in California has already ruled in Sandoz's favor, but Amgen is pursuing an appeal and has taken the case to the Federal Circuit, which in May granted a temporary block on the sale of Zarxio until the appeal is resolved. An oral hearing on the matter is scheduled for June 3.
Receive content, products, events as well as relevant industry updates from The Medicine Maker and its sponsors.