Manufacture
Bioprocessing - Single Use Systems,
Bioprocessing - Upstream & Downstream,
Biosimilars
Catching Up With the Biologics Sector: Download Our eBook
Our free eBook showcases content on bioprocess scale up, biosimilars, primary packaging considerations, and more
| 2 min read

In this special eBook, we curate some of our top content covering the biopharma industry.
According to Hunter Malanson from Thermo Fisher Scientific, "Scaling up the biomanufacturing processes established during early phase development is an exciting, challenging – and critical – step in the journey of a biologic. After all, the scaled-up process will be used throughout the product lifecycle – and it must be developed to be both cost-effective and sustainable in the long term." But when you're scaling up – don't forget about your critical raw materials and securing supply! Malanson discusses the challenges in this area.
We also have content on everyone's favorite copycats: biosimilars. Experts from Bio-Rad Laboratories write about the importance of keeping biosimilar costs as low as possible, while Jeff Baldetti from Cardinal Health writes about the waves biosimilars are making in the US – and what else is needed to help these valuable products thrive.
The eBook also includes an intriguing interview with Kristi Budzinski. Budzinski works for Roche Molecular Systems and is a member of the American Chemical Society Green Chemistry Institute Pharmaceutical Roundtable (Pharma Roundtable). The Pharma Roundtable was formed to encourage innovation in green chemistry and engineering – and to help companies incorporate more sustainable approaches into their processes.
Budzinski was recently the lead author on a study, conducted by the Pharma Roundtable, examining the life cycle assessment of single use technologies in biopharma manufacturing. We speak with her about the paper, the Pharma Roundtable's efforts to encourage the uptake of greener manufacturing, and her views on how the industry can improve sustainability in both small molecule and biopharmaceutical manufacturing – and we hope you will find it enlightening and inspirational.
This is just a snapshot of the exciting content in our eBook. We also talk about extractables and leachables, microbial biomanufacturing, The Medicine Maker's collaboration with NIBRT, and we take a peek inside China's biopharma industry.
Download the PDF to read the content in full.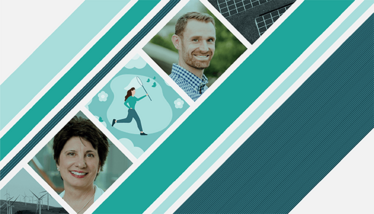 Receive content, products, events as well as relevant industry updates from The Medicine Maker and its sponsors.