Manufacture
Packaging
Clinical Trials: Getting Smart with Pill Dispensing
Is it possible to improve clinical trials with smart packaging and devices?
| 6 min read | Interview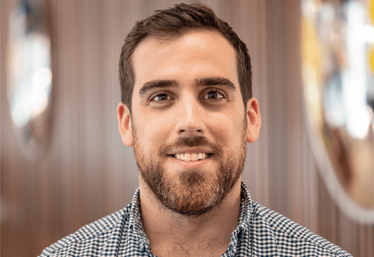 In 2019, we spoke to James Burnstone, Chief Executive Officer at Pill Connect, about the company's proprietary pill dispensing solution. Helping to combat medical non-adherence, their smart pack was designed to monitor, learn, and predict behaviors that caused patients to forgo their medication. The technology also curbed abuse by only allowing patients to dispense their medicine after a notification from the mobile app developed to accompany it. But in the three years since our last discussion, what has changed for the company? Burnstone sat down with us to fill in the blanks and explain how their updated dispenser technology will help track the use of solid dosage forms in clinical trials.
Why do solid dose trials suffer from a lack of patient adherence?

At its core, it's a human problem: we forget, we get busy, and sometimes we intentionally choose to not do something. I'm very aware of this myself as an asthma sufferer who got many more reliever inhaler prescriptions than preventers!
It happens in trials, too, so it's important for pharma companies to account for it. That's where we hope to help. Our aim is to provide complete monitoring of what participants are doing in a trial. With that information, you can see where and when adherence is a problem and address it with human intervention. Our dispenser then continues to record whether this has an effect.
One reason for poor adherence is the traditional approach of monitoring solid dose adherence via pill counts. These are unreliable, retrospective, and participants can choose to censor them, which is a problem because it hides useful information – we don't have a clear sense of why the participant does not want to take the drug…
I also think there's more of a disconnect between taking a solid oral drug and "seeing" a response. This is where participant engagement and well-delivered education is important to ensure the participants know why they are taking the drug. This is especially necessary with complex dosing regimens, but should be provided alongside any prescription.
Since the last time we spoke, what has changed for Pill Connect?

Drawing on the results of our usability studies in 2019, along with industry feedback and input from patient involvement groups, we developed an updated version of our dispenser.
It can be easy to see a problem in the clinical world and say that a technology can instantly solve it. However, delivery, usability, and integration with other systems will dictate whether it really has a positive impact on patients and healthcare providers. We certainly saw this and, although our early dispenser met a clinical need, we had work to do to address usability.
As a result, we separated the device and phone. Patients can use the dispenser like a normal bottle (though with a button that delivers their dose) and the dosing data, which is useful for the clinical team, is collected automatically in the background. This frictionless approach to adherence monitoring is important if you want patients to engage with your solution.
Another major change was to make the product more sustainable. We did this by making the product an add-on to the patient's normal bottle. As such, it can be removed and reattached, so patients may only need a single Pill Connect dispenser for multiple years of use, preventing unnecessary waste.
The dispenser recently completed a pilot with a pharma company and we're about to conclude our feasibility study for patients taking tuberculosis (TB) medicines.
What lessons does the industry still need to learn about clinical trials?

Future clinical trials must factor in resilience to major disruptions whilst providing participants with more choice. This is where decentralized clinical trials (DCTs) or hybrid trials can provide a solution. It's a path pharma has been looking to take for some time – and some companies did it decades ago – but the trend has now accelerated. I imagine that trial participants themselves will increasingly expect to have the ability to take part in trials without the burden of regular travel to sites. Telemedicine and digital health technologies (DHTs) can make this possible. However, there are still major challenges and implementations for different conditions may require different solutions.
What types of issues might arise?

In my opinion, DCTs introduce new challenges when it comes to medical adherence. If a DCT has fewer site visits, participants go longer without having their adherence checked manually (pill count) and may struggle to get dosing questions answered quickly. Adherence can also be affected by engagement, which may decline if the participant's involvement with the trial is reduced.
Therefore, remote adherence monitoring tools may be a key component to facilitate well-run DCTs. It is particularly important that the tools work in real time so that changes or problems with adherence can be identified early on – before the next site visit.
Furthermore, monitoring when the participant dispenses is a key marker for engagement and showing that patients understand the regimen. We want to highlight straight away if a participant has altered their behaviors so that the change can be addressed before it leads to disengagement and poor adherence.
What about DHTs?

On paper, DHTs should clearly improve efficiencies, but I think the levels of engagement need to be accurately measured and accounted for if you're using remotely provided data to make a serious clinical decision. Any new technology used in a trial can have negative effects on recruitment or retention, which is why a lot of work must be done to address usability. There's also data privacy and protection of blinding, which must be considered from the generation of the data to the various transmission and storage points it goes through. We've found that the best way to identify and manage these risks is early engagement with sponsors and companies running trials.
Where must the industry go next to overcome clinical trial challenges?

Recent FDA draft guidelines on DHTs discuss the need for early collaboration between sponsors and DHT manufacturers with a focus on usability – but this requires involvement from participants. The problems and inefficiencies DHTs want to solve are clear; it's the application and implementation that manufacturers need to ensure they've considered in their design.
There are a lot of pilots and collaborations going on but, to move past these early stages, we need to show real evidence of the solutions' clinical value. This will require sponsors to show innovation and agility while protecting their products and participants.
Finally, I hope that DCTs will allow for much-improved diversity in trial participation among people who have never taken part before. Anyone expecting to deliver a meaningful DHT needs to ensure that their product does not exclude anyone or limit recruitment. Requiring the participant to use a phone to dispense, for example, was a major limitation.
What's next for Pill Connect?

Since 2019, we've continued to work with University Medical Center Groningen and we've been running a clinical trial to measure whether our device can supplement directly observed therapy for patients taking TB medicines. We hope to have the results out soon and we're already planning a follow-up in a TB-prevalent country.
We're currently validating our new dispenser, which we plan to launch later this year as a remote monitoring tool for clinical trials. We're also evaluating how the dispenser could be combined with intelligent clinical platforms to provide a digital therapeutic solution in conditions where unknown non-adherence can quickly lead to unnecessary hospitalizations.
So watch this space!
Receive content, products, events as well as relevant industry updates from The Medicine Maker and its sponsors.