Manufacture
Bioprocessing - Upstream & Downstream,
COVID-19,
Vaccines,
Translational Science
Combating COVID-19
Never before has the industry moved so rapidly to find new treatments and vaccines – but safety and efficacy must remain top priorities
Daria Donati | | Longer Read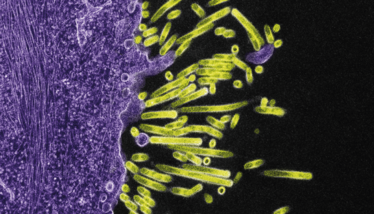 A COVID-19 vaccine is needed as soon as possible to combat the devastating impact of the pandemic and to ensure that "normal" life can eventually resume. The usual timelines for vaccine development are being significantly compressed and, because COVID-19 is a new disease, we are discovering more about it all the time. Comparatively speaking, the industry has tried for decades to develop a vaccine for Ebola and HIV. However, neither has a vaccine commercially available. We have lived with COVID-19 for less than a year and there are already vaccines in phase III clinical trials – a remarkable achievement.
As vaccines are prophylactic and administered to healthy individuals, it is critical the final product passes all appropriate safety and regulatory standards, which includes demonstrating that administration of a dose does not result in significant side effects for the patient. Time is the red thread through the different steps of development from production for clinical testing all the way to manufacturing at large scale. Time to failure (if a vaccine is going to fail, you want it to happen as soon as possible to reduce wasted investment), time to first clinical material, time to market once the vaccine is demonstrated safe and effective are all key – but regulatory compliance must be maintained while moving fast. One concern around a COVID-19 vaccine is whether the political will and desire for expediency will undermine the normal scrutiny attached to safety. Right now, the pharma industry is trying to tackle development, clinical, and manufacturing challenges in parallel to expedite overall timelines. However, I believe that the pharmaceutical industry and its regulatory agencies will be very firm on ensuring that the usual strict quality standards are adhered to and that no corners are cut.
The merging of manufacture and development
A significant challenge for the industry has been selecting a vaccine technology that will trigger the immune system to recognize the virus in case of infection. For example, antigens on the virus that can raise a protective immune response need to be identified. As a first step in developing a vaccine for COVID-19, the industry sought to identify existing research that could be applied to a vaccine for an unfamiliar disease. COVID-19 is from the same family of viruses as SARS and MERS; therefore, vaccine candidates for SARS and MERS were looked at first and, after minor engineering, have been applied to COVID-19.
There are many vaccine technologies that can be used and, for COVID-19, a number are being developed in parallel. Inactivated virus, recombinant viral proteins, and mRNA that will mimic the virus, or parts of it, are just some examples of the approaches being taken. In some cases, immune stimulatory components (adjuvants) are also used. RNA-based vaccines, even if not yet approved, and DNA-based vaccines are likely to be the fastest routes to a vaccine because they are platform approaches. However, it is difficult to predict what technology will work in humans and if there will be side effects until we have results from clinical trials. Traditionally, vaccine clinical trials are extensive, involve thousands of subjects, and take many years. During a pandemic, time is limited, and it is imperative to start clinical trials as early as possible; protection against the disease can only be truly determined at phase III and there must also be active virus transmission at the time of the trials to demonstrate this protection.
Speed, yield, and process robustness must be built into the manufacturing strategy as early as possible. Companies are also looking to next-generation technologies, such as predictive modeling, digital tools for de-risking the process, and continuous manufacturing. We are also seeing increased demand in single-use manufacturing solutions, thanks to their flexibility, low contamination risk, and ease with which transfer can occur from multiple manufacturing sites. Ultimately, scalable and cost-efficient production is critical as the number of doses required will be very high.
Ordinarily, you would have research and development stages, then clinical manufacturing, followed by larger scale manufacturing. These stages are now merging and cannot be considered in isolation. As you begin research, you already need to be thinking about what can be done to support clinical trials to speed up the process. At the trials stage, you must be looking ahead to manufacture. Critical quality is not compromised, but this more holistic approach is changing the way vaccines are created – and many elements could be applied to future projects. The holistic approach also includes making sure stocks of raw materials are adequate. Security of supply has never been so important. Therefore, along with the identification of manufacturing capacity for scale up, the pharma industry must also consider scaling up the manufacture of critical raw materials.
A different future
Has COVID-19 changed the vaccine industry forever? Pressure and necessity are certainly challenging the system in terms of development, manufacturing, and regulatory processes. History will tell what kind of compromises we can accept in the case of a global emergency – though I do not include compromises on safety.
I suspect the one enduring lesson will be that no-one can do it alone. Industry, governments, and technology providers, among others, are taking collaboration to a new level and it is probably the first time we are proving that such a level of partnership can work. It will be fascinating to see what endures for future projects.
Receive content, products, events as well as relevant industry updates from The Medicine Maker and its sponsors.