Manufacture
Vaccines,
COVID-19
Coronavirus: A Synthetic Solution
What's the fastest route to a COVID-19 vaccine?
Eric van Hofe | | Opinion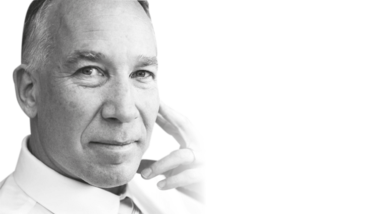 The novel coronavirus appears to be less severe in terms of mortality than SARS or avian influenza, averaging about two percent, but it is far more infectious. The worry is that if too many people contract the virus at once, healthcare systems will not be able to cope with the sudden demand. In any case, however big the initial wave of infections may be, there's a good chance that the virus will not go away entirely but re-emerge at a later date. There's also the possibility that the virus could mutate into an even more virulent strain. Lastly, it is clear from the emergence of a number of pandemic and potentially pandemic viruses over the last 15 years – from SARS and bird flu to Ebola – that COVID-19 will not be the last. In short, the need for a vaccine to address these threats could not be more pressing.
For the past 20 years, I've been involved in developing immunotherapies for cancer as well as infectious disease. We first began exploring the use of our synthetic peptide technology around 15 years ago when SARS and the avian influenza virus emerged. With avian influenza, in particular, it was nearly impossible to develop a traditional vaccine where you could simply grow large quantities of inactivated virus because the virus would destroy the biological systems needed to manufacture the vaccine. Even if this were successful, developing a traditional vaccine is time consuming.
A much faster approach is to take protein fragments from the virus and use those to stimulate the immune system. These can be manufactured synthetically and do not need to be produced in any biological system, meaning large quantities can be produced quickly. An advantage of our approach is that we modify the peptides, so that they are sure to be recognized by critical components of the immune system.
Previously, we conducted a clinical study with our modified avian influenza peptides, with promising results. We've also found that there's an overlap between the H1N1 swine flu and avian flu in terms of the peptides usable as a vaccine. The result of these studies is that we have identified a process whereby we can, in a relatively short period of time (roughly three to five months), identify peptides that could be used to immunize people.
There is an 80 percent homology between the novel coronavirus and SARS. We're currently working with another company that specializes in identifying active peptides usable as a vaccine to see if there's an overlap between the peptides we identified in SARS and those in SARS-CoV-2. In addition, computer algorithms have improved significantly in being able to predict active peptides just from the genetic sequence of the virus. The final step is to then take blood cells from people who have recovered from coronavirus and see if they recognize these vaccine peptides. If they do, this is good confirmation that they will make a useful vaccine.

With any infectious disease outbreak, there is generally a great deal of initial interest and funding from governments, particularly if there's the potential for high mortality, until the pandemic passes – and then the funding dries up. Unfortunately, this means that we, as an industry dependent on funding to make advances, are hampered from following through as efficiently as possible in terms of learning what it takes to quickly develop a useful vaccine for a novel agent. It is clear now that the coronavirus is different. It is already having a significant impact on healthcare systems and economies and may well never go away.
I recall that, during the avian flu outbreak, President George Bush Jr announced that the US Federal Government would put $3 billion into research. It seems inevitable that there will be significantly more funding for coronavirus, given the effect it is already having. This time, I believe we will see a more concerted and sustained effort to develop an effective vaccine, as well as a more significant investment in pandemic preparedness.
In terms of where we're at regarding a potential vaccine, there are basically four novel approaches being taken: DNA, RNA and recombinant protein vaccines, and our synthetic modified peptide approach. Trials have started with an RNA vaccine being developed by Moderna. While promising, there are currently no RNA vaccines on the market. We believe that the synthetic approach will be the fastest way to a vaccine but acknowledge that, with unprecedented investment in vaccine development, we may also see some success using more traditional approaches. The main advantage we have is the excellent safety record of peptides in general and our modified peptides in particular. But it is not at all unlikely that some of these novel approaches will be combined.
One thing is for sure: we must not forget the lessons that will be learned over the next year or two because it is inevitable that we will experience something like the new coronavirus again. We must take the learnings from this period and apply them more effectively in the future. My only hope is that we do not have to do too much more learning the hard way.
Receive content, products, events as well as relevant industry updates from The Medicine Maker and its sponsors.