Manufacture
Contract Manufacturing Services,
Facilities
De-Risking Your Sterile Manufacturing Program
Drug development program sponsors are increasingly looking to CDMOs to help reduce risk and push projects forward. With more than 40 years of experience, Alcami knows how to minimize risk at every single step of the development path.
| 6 min read
sponsored by Alcami
Featuring Mike Babics, Vice President, Parenteral Services, at Alcami
What is your background?

I started my career working in the development and manufacture of retroviral proteins for HIV research soon after I finished my undergrad degree in biology at Wheaton College. This early experience in CMC sparked an interest in the parenteral development space within life sciences. I then pursued an MBA and following graduate school, Samuel Fleming, the founder of Decision Resources and father of a close friend, recommended the CDMO industry as way to experience first-hand the impressive range of technologies utilized in the life sciences. I've never looked back, and I'll always be grateful for Sam's advice.
It is an incredibly exciting time to be working in biopharmaceuticals and I would encourage anyone studying the health sciences to consider joining the CDMO industry. I feel privileged every day to work with such talented team members, while helping clients to bring ground-breaking products to patients all over the world.
Alcami has been a US-based sterile and solid dosage CDMO for over 40 years. I had the pleasure of working at Alcami with the current management team from 2010 to 2015, focusing on expanding Alcami's presence in the New England region. I re-joined the company in 2021 as a biologics and sterile manufacturing subject matter expert within the business development team. We have been focusing on expanding out our sterile manufacturing offerings from a single fill-finish line, which was already manufacturing over 25 commercial sterile liquid and lyophilized products, to six fill-finish lines, with the addition of five new isolator lines for filling vials, syringes, cartridges, and lyophilized products.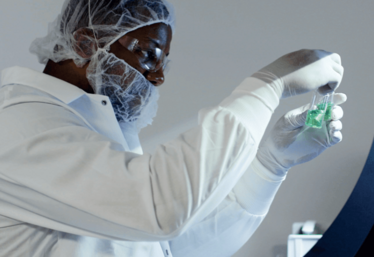 What are the big trends in sterile manufacturing?

The continued growth in demand for new therapies, combined with the decreased capacity and material constraints throughout the ramp up of COVID-19 vaccine manufacturing, led to an increased need for efficient utilization of the material generated by smaller scale GMP dr ug subs t ance batches . Since 2020, a significant percentage of the industry's global resources, including facilities, consumables , raw materials, and operational staff, have been channelled into the pandemic response or impacted by supply chain and clinical challenges. These issues have led to delays for thousands of clinical programs. These program sponsors and their CDMO partners have had to utilize a multitude of approaches to maximize the efficient utilization of their GMP material at every step along the way, from formulation, analytical, manufacturing and into clinical administration and even commercial launch.
Another pressing topic for the industry is the revised EU GMP Annex 1, which was released with updated requirements for sterile drug manufacturing at the end of August 2022. The pharma industry has been given one year to reach compliance with the new Annex revision, and two years for lyophilization systems. Of particular interest is the regulatory expectation that barrier systems (or isolators) will officially be a default expectation for aseptic processing of any products intended to be administered in countries following EU guidelines.
How can risk be minimized in sterile manufacturing?

During the last two years, we have invested more than $150 million to ensure that we are leading the industry in implementing best practices throughout our US-based facilities.
It is crucial for a CDMO to develop a comprehensive tech transfer process that allows for early identification and planning to properly prepare for and, therefore, mitigate the high-risk portions of a client's process. Having the right expertise, technologies, and facilities are also key. One example of how Alcami is helping to prevent risk in sterile manufacturing can be found in our investment into our newest flagship fill-finish facility at our Morrisville, NC campus, just 10 minutes from the Raleigh airport. The facility was designed using the core principles of quality by design to ensure that it would meet its intended purpose as a parenteral filling facility in all aspects. We considered the physical layout, utilities, air handling, and material flow prior to the installation of new isolator technology, and we use single-use systems with flexible filling and minimal line loss.
Indeed, we are committed to continual investment in our facilities, staff training, and quality systems to minimize risk at every step of the development path for our clients' products. During the last two years, we have invested more than $150 million to ensure that we are leading the industry in implementing best practices throughout our US-based facilities. Alcami has invested in the gold standards of technology in all our facilities, including isolators, lyophilizers, formulation technologies, environmental monitoring, analytical equipment, and their supporting technologies.
This approach has been at the core of Alcami's multi-year expansions at all five of our US campuses, and it not only helps ensure the highest quality but also the greatest reduction of risk to the programs we are entrusted with.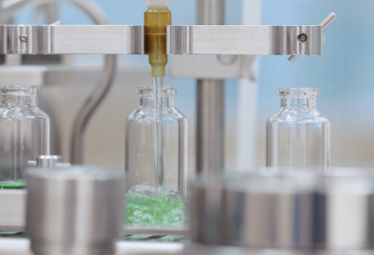 And how is Alcami preparing for the future?

Since 2020, in anticipation of the recent revisions to Annex 1, Alcami has purchased and installed five new isolator fill finish lines, and three state-of-the art lyophilizers with automated loading and unloading technology. These investments, combined with recently completed expansions at all of our analytical labs, will allow Alcami and our clients to meet current and future regulatory requirements, and ensure that we can fulfill the growing demand for clinical and commercial injectable products being distributed to the global market from the US.
What are the benefits of outsourcing – with the right partner?

Put simply: reducing risk in a program. Sponsors look for CDMO partners that offer extensive formulation and analytical method development that can be smoothly transferred into non-GMP batches for toxicology material, and then eventually into GMP manufacturing and release.
But finding the right CDMO can be challenging. Industry consolidation from mergers and acquisitions has resulted in a smaller pool of CDMOs with relevant industry knowledge and a good regulatory track record of successful INDs, PAIs, and BLAs.
Is Alcami the right partner? Alcami has been providing drug development, manufacturing, and analytical expertise for over 40 years. During this time, we have worked with an incredible range of clients and products. We have comprehensive development and analytical capabilities, robust technical expertise, state-of-the-art technology, and a history of collaborating with our client's CMC, analytical and program management teams to meet program timelines. We are focused on being the CDMO of choice for formulation, analytical development and testing, manufacturing, stability, and long-term storage of clinical and commercial drug product for solid dosage and parenteral products.
Receive content, products, events as well as relevant industry updates from The Medicine Maker and its sponsors.