Manufacture
Business Practice,
Technology and Equipment,
Trends & Forecasts
Digital Driver
Sitting Down With…Kal Patel, MD, Senior Vice President of Digital Health for Flex.
Kal Patel |
Were you always interested in technology?
I'm not a tech native. I'm a physician and MBA by education and I've never been the first person to run out and buy the latest and greatest technologies, so it has perhaps been surprising how my career has panned out! I spent some time working for the Boston Consulting Group across various parts of healthcare, and then I moved into pharma; first at Novartis in various sales and marketing roles, and then at Amgen. I did a lot of work with Enbrel at Amgen and I began to see the gaps between what patients needed and what pharma - and the healthcare systems in general - were delivering. For example, by six months, at least a quarter of patients prescribed a drug become non-adherent, despite having a chronic disease. The best drug in the world won't work if patients won't take it!
How did you come to focus on digital health?
As part of a broader transformation within the company that the CEO of Amgen was driving, he asked me to look at how technology was changing and what implications it could have for the pharma industry. At the outset, I wasn't really sure he'd picked the best person for the job given how many basic questions I had about different technologies, but I did a deep dive into the space and it was incredibly eye opening to see the possibilities.
At Amgen Digital Health, my group's focus was on improving the real-world performance of drugs by looking at three areas. The first was adherence; how do we capture data about what is happening on the individual patient level and use that information to drive better engagement and adherence? Second was building algorithms that could help identify patients that were either under treated, misdiagnosed, or inappropriately treated where Amgen had a viable therapy; we wanted to find these patients and get them onto a better treatment plan, which involved working closely with different electronic medical record solutions and patient registries in key disease areas.
The third category was broadly described as digital marketing. We had programs that significantly improved our understanding of what information patients were actively seeking and delivering that content more effectively; we also improved the personalization on the prescriber side as well.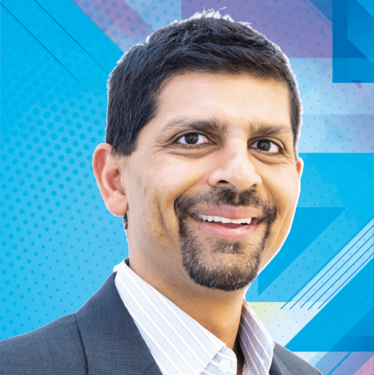 What came after Amgen?
I went to Silicon Valley and I was recruited to serve as chief commercial officer of Doctor On Demand, now the largest US video medicine provider, which brought me even closer to patients. I think that being able to access a doctor is a real pain point and my role was to drive the business and platform from just being a direct-to-consumer product to one that patients could access through traditional employer-sponsored health plans.
Today, I lead Flex's digital health business and I think I have the best of both worlds. Within a traditional pharma company, you're trying to drive transformation from the inside, while at a tech startup, you're trying to drive digital disruption, in some ways outside of the healthcare system. Flex Digital Health is very entrepreneurial and yet has the massive global scale of the broader Flex organization to help facilitate digital disruption. Our focus is on connecting medical devices and combination products and aggregating and analyzing real-world data to enable our pharma and medtech customers to optimize their therapies and devices.
What digital technologies are you interested in?
Generally, technologies hit the consumer market before the regulated market, and looking at the trends on the consumer side I am very excited about the future of wearables. It is a great way to make people more aware of their health – and medical-grade wearables can easily generate valuable patient data. But pharma should also be looking at how to bring connectivity into drug delivery. The penetration of digital technologies, particularly smartphones and voice-based devices, into patient's everyday lives today presents a huge opportunity for pharma companies.
Another technology to watch is AI and machine learning – despite all the hype, this area is advancing rapidly. No physician or person can keep up with the explosion in relevant knowledge no matter how much they study. Machines can help doctors accelerate and improve diagnosis, determine which cases require more time/deeper analysis, which patients are likely to adhere to which type of therapy, and so on.
Why aren't pharma companies focusing on digital solutions?
Very few CEOs or boards are asking the right questions. Pharma companies still take a traditional approach to innovation spend. Instead of asking what new drug development programs they should invest in, they should ask, "Where should we invest our money for the most clinical and financial ROI?" If they ask that question, it's hard to imagine how you don't reallocate billions of dollars into technology to dramatically improve adherence, patient identification, high risk adverse event monitoring and predicting, and so on. There is no doubt that we need more effective treatments in almost every therapeutic area, but is pharma going to generate the most value by pouring nearly 100 percent of innovation budgets into developing new drugs? A few billion poured into R&D might lead to a new drug or it might not, given that success rates are low. But the same amount of money poured into digital would almost certainly produce disruptive innovative solutions that could improve clinical outcomes, the patient experience and drug makers' stock prices.
Receive content, products, events as well as relevant industry updates from The Medicine Maker and its sponsors.