Manufacture
Technology and Equipment,
Bioprocessing - Upstream & Downstream,
Drug Discovery
Dimensions of Progress
How far along is the pharmaceutical industry in its journey with 3D cell culture technologies?
Maryam Mahdi | | Interview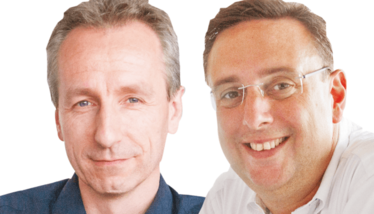 With the ability to promote levels of cell differentiation and tissue organization not achievable in 2D cell models, a new generation of 3D disease models and assay technologies are changing the industry's approach to the study of human pathophysiology. These organotypic 3D human tissue models enable drug developers to simulate conditions of complex diseases in a well, a feat that could potentially help shorten development cycles and produce better lead and compound identification. But despite the clear benefits of 3D assay technology, some reluctance to move away from 2D models lingers-- and not without reason. Pharma has an established history with 2D culture and a plethora of comparative literature cites their use. Even though simplistic 2D cell cultures don't mimic human biology or allow cells to interact the way they would in vivo, 3D technologies and disease models have perceived challenges. At first glance, 3D assays seem more expensive than comparable 2D assays and high-volume spheroid model production for industrial scale testing isn't easy. Moreover, 2D fans will cite another valid concern: 3D cell cultures don't lend themselves to maintaining quality readouts over time and thus have the potential to introduce variability into experiments.
Here we speak to Jan Lichtenberg, CEO and Co-founder, and Frank Junker, CBO, both at InSphero, a biotechnology company based in Switzerland that provides scalable 3D in vitro cell culture platforms for drug discovery and safety testing, about the benefits 3D cell culture and disease models are bringing to the industry, the current challenges associated with adoption of new technology, and what it will take to encourage hesitant companies to explore 3D solutions further.
What's the story behind InSphero?
Lichtenberg: Along with Jens Kelm and Wolfgang Moritz, two friends from university, I co-founded InSphero, a company that offers cell culture assays for predictive compound classification. While my co-founders were both biologists, my background was very different -- I am an engineer with experience in microfluidics, the technology behind emerging organ-on-a-chip solutions. But our differences allowed us to work collaboratively, exploiting our knowledge to develop fresh perspectives on 3D cell culture assays.
Jens and I had actually worked on a cell-related project together years before. He was interested in cell architecture, the possibilities that scaffold-free 3D cell culture techniques could offer, and how tissues could be rebuilt and their building blocks manipulated. We put these tissues onto microchips that I had been working on to see if we could get some meaningful readouts…and the results were interesting.
Although we hadn't imagined setting up a company together at that point in time, we later realized that it was a path worth pursuing. The pharma industry was looking for new ways to perform in vitro testing and there was certainly a lack of predictive assay systems available for drug discovery and drug safety. We were still at the academic level in terms of pitching our ideas to the pharmaceutical industry, but we could see how the lack of cell culture systems represented a growing problem.
We wanted to create a platform that could address the issues of productivity and predictability and replace conventional cell culture techniques without compromising on scalability. In time, we decided to quit our jobs and built InSphero from the ground up!
What are some of the major benefits of 3D cell culture technologies?
Lichtenberg: Being able to discern whether specific compounds help to reduce disease states in tissues is essential when trying to develop clinically relevant medicines – mediums that lack specificity are unable to bring value to companies interested in developing therapeutics for complex conditions. The development of novel therapeutics for non-alcoholic steatohepatitis (NASH), for example, has been hindered by a lack of biologically relevant in vitro models that mirror the complex mechanisms underpinning the development and progression of the disease. NASH is a form of non-alcoholic fatty liver disease characterized by liver inflammation, hepatic cell damage, and the buildup of fat in the liver. The condition affects somewhere between 3 and 12 percent of the US adult population and can lead to the development of cirrhosis and liver cancer. Screening using animal models can be a lengthy process and fails to determine, with certainty, if compounds will work in humans.
Using 3D-based culture platforms, we can rapidly drive tissues into disease specific states (as well as out the disease state with the right medicines). Importantly, these platforms allow for automated screening of drugs or drug combinations, helping to determine clinically relevant endpoints. A significant problem experienced by industry was the huge number of compounds failing late-stage testing due to liver toxicity and the lack of availability of long-term assays, but long-term 3D liver tissues are now available on the market and helping new drugs to be developed.
What are the concerns industry players are expressing about 3D cell culture technologies?
Junker: Some companies have simply never had a negative experience in using 2D cell culture. When you're comfortable with using a technology and haven't had any crucial mishaps with it, what would be the motivation to move away from it? 3D technologies are superior as proven by many publications, but come with a greater level of complexity -- and compared directly to 2D models, are initially more expensive. A greater amount of effort has to be put into creating the microtissues, a process which isn't as straightforward for companies inexperienced in doing so. However, there is a general realization that the benefits of 3D outweigh the challenges associated with its use.
Another concern is reproducibility. Because this approach relies on the use of primary human cells from donors, the risk of variability is a valid concern. But there are experienced players in the 3D cell culture arena able to provide customers with consistent products across lots. Establishing strong and trusting relationships with these types of companies is important for any researcher considering the transition from 2D to 3D cell culture technologies.
How will education play a role in helping adoption?
Junker: The shift toward 3D technologies that we're now starting to see can be contributed in part to the conference landscape that has developed over the last couple of years. The pharmaceutical industry is notoriously conservative, but as more results are published and presented at conferences, companies that have relied on 2D models for 20 to 30 years are now reevaluating the potential of 3D because of data, training, and other resources now at their disposal.
Lichtenberg: 3D technologies were initially considered disruptive, and because of this they occupied a very niche area of industry in its infancy. Now, we're seeing people beyond the enthusiastic early-adopters embrace what it has to offer. With time, applications of microfluidic systems will naturally broaden, and companies holding on to traditional 2D models will have to ask themselves why they have yet to embrace the change.
What does the future look like for 3D models?
Lichtenberg: There is a growing interest in the development of 3D models for quality control in the production of biologicals, and combining microengineering with cell biology to replicate organ- and systemic-level functionality in microphysiological systems suitable for organ-on-a-chip applications. This field has a great deal of opportunity and room for growth. These technologies are still in their infancy, but this incents us all to explore potential applications and with time we should see more complex technologies which can create the benefits that customers are looking for begin to reach the market.
However, more relevant is the near future, which will see a widespread adoption of robust, industry-grade 3D cell-based assays. As with every new technology, it takes time after the initial hype to reach a level of productive use – and we are closing in on it. Once we are there, 3D cell-based assays will be a keystone of predictive, patient-centric development of drugs, helping to accelerate discovery in all therapeutic areas.
Receive content, products, events as well as relevant industry updates from The Medicine Maker and its sponsors.