Manufacture
Ingredients,
Supply Chain,
Bioprocessing - Upstream & Downstream
Don't Get a Raw Deal
While you're busy scaling up your bioprocesses, don't forget about the secure supply of all critical raw materials – both in terms of quality and quantity
Hunter Malanson |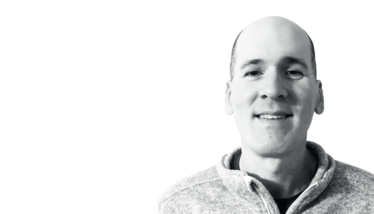 Scaling up the biomanufacturing processes established during early phase development is an exciting, challenging – and critical – step in the journey of a biologic. After all, the scaled-up process will be used throughout the product lifecycle – and it must be developed to be both cost-effective and sustainable in the long term. That means decisions must be made to not only maximize productivity, but also to enable a secure supply of raw materials to reduce the risk of disruption and late-stage process changes.
Given that impurities in raw materials can be amplified during the scale-up process, the quality of the raw materials used during manufacturing should be a primary focus when scaling up. In particular, any impurities found in raw materials used in the cell culture medium can have a profound impact on performance parameters, including overall titers, cell growth, and consistency, which will likely result in variable product performance and batch-to-batch fluctuations. Even minor trace element contamination can dramatically impact the manufacturing process. For example, unexpected trace metals can alter protein glycosylation patterns, leading to aggregation, insolubility, and a subsequent reduction in overall protein yields.
In addition to improving process consistency, high-quality raw materials feed into the critical quality attributes of the biologic as production is scaled up. Any deviations in these attributes can change the molecule's biological activity, which can prevent a biologic from getting to (or staying on) the market.
Given the clear importance of maintaining high raw material quality standards, it is no surprise that, over recent years, the analysis of raw materials has been a growing focus within the bioprocessing industry. Subsequently, there has been an increased demand for companies that use sophisticated analytical techniques and electronic data sharing to monitor impurities and contamination in their raw materials, keeping manufacturers informed of any variations.
Another potential issue associated with raw materials is supply disruption. To avoid delays when working at a commercial scale, biologics manufacturers must maintain a consistent supply of all critical raw materials – both in terms of quality and quantity. How? Simply by choosing suppliers that offer supply redundancy – through, for example, multiple manufacturing sites. However, before a secondary supply can be qualified, vendors must be able to provide evidence that any secondary sites can meet the same specifications as the qualified primary site. To minimize the risk of variation when qualifying a secondary site, vendors should have a comprehensive and multi-faceted equivalency program, featuring equipment validation, staff training, and even their own raw materials supply (if they are supplying a complex raw material, such as pre-formulated cell culture media).
If you, as a manufacturer, are pursuing an animal origin-free process, you'll also need to conduct a careful assessment of the comparability of the facilities' contamination mitigation strategies to reduce the potential risk of transmission of viruses and other potential contaminants from animal-origin materials. Make sure your suppliers can detail equivalent risk reduction procedures, including the strategic clean room layouts and de-gowning procedures implemented at each site.
There is no doubt that scale up can be a complex period in any biologic's lifecycle, with numerous factors that need careful consideration. Furthermore, in an industry under extreme pressure – tight timelines, numerous suppliers, limited budgets – making the right decisions early on is becoming increasingly crucial for commercial success.
Receive content, products, events as well as relevant industry updates from The Medicine Maker and its sponsors.