Manufacture
Facilities,
Quality & Compliance,
Ingredients
Don't Worry, Be HPAPI
Lonza, who have a longstanding presence in China, is sinking just over 20 million US dollars into its Nansha site. Highly potent API manufacturing is part of the reason why.
Angus Stewart | | Interview
Jan Vertommen is Executive Director in Commercial Development, Small Molecules for multinational Swiss pharmaceutical manufacturer Lonza. We spoke with him about the company's old roots and new branches in the People's Republic of China (PRC), with a particular focus on the latest expansion to Lonza's Nansha site in the southern reaches of Guangzhou. Here, Lonza aims to make use of China's rapidly developing pharma ecosystem to expand into HPAPI manufacturing. So, why HPAPIs, and why China? Read on and find out.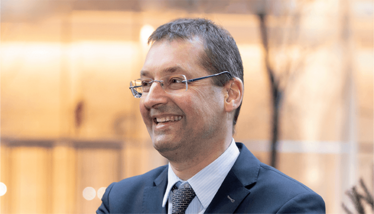 When does the story of Lonza in China begin?

Lonza started its CDMO activities in China more than 20 years ago. As the country opened up to global commerce, we were one of the pioneers in providing CDMO services from China to customers around the world. Our site in Nansha gradually expanded to serve a range of European and US customers. We produce not only commercial products, but also products in early- and late-phase development.
Our presence in Nansha affords us access to world-class, high-quality, and reliable local suppliers of raw materials that we can use to accelerate problem-solving and manufacturing within our global network. The site also enables us to keep a finger on the pulse of PRC regulations, which helps us support our global customers in producing commercial products for the Chinese market and the production of clinical materials for trials conducted in China.
Startups are behind a significant proportion of the HPAPIs in our pipeline.
What makes China an attractive location for manufacturing HPAPIs?

It's about more than just a favorable ecosystem. In June 2017, China joined the International Council for Harmonisation, which allowed for the recognition of clinical data from China to overseas markets. The private sector is also benefiting from an influx of high-quality talent as they relocate to China and strengthen the nation's capabilities from discovery to manufacturing, reinforcing its already comprehensive supplier network.
Why is the industry's interest in HPAPIs growing?

The rapidly growing HPAPI market is being driven by an increased focus on targeted therapies and a surge in demand for cancer therapies. Beyond this, they have been proven effective in treating autoimmune diseases and other historically challenging conditions.
Another interesting dynamic to note is that startups are behind a significant proportion of the HPAPIs in our pipeline. Typically, these small and mid-sized enterprises do not have the manufacturing expertise, resources, facilities – nor the aspiration – to manufacture in-house. They usually focus on what they can do best: developing innovative and transformative treatments. Now that these companies need HPAPIs, the demand for the development and manufacturing capacity of CDMOs is increasing.
What are the biggest challenges posed by HPAPIs?

The first challenge is establishing a good understanding of the toxicology of relevant compounds to help ensure that you implement the appropriate level of critical measures. Based on data provided by our customers and in collaboration with them, Lonza's toxicology experts work to develop a good understanding of the toxicology of any new compound and provide a classification of the compound for our operational teams. Once you establish this understanding and classification, the subsequent challenges are i) ensuring that processes are in place to cut the potential exposure down to the required level, and ii) defining a robust cross-contamination prevention program to ensure patient safety.
Given the HPAPI compounds' high toxicity, it is necessary to:
apply proven strategies for primary and secondary containment requirements and risk assessments,
establish appropriately designed assets and processes,
provide robust training for personnel to keep lab and plant personnel safe,
ensure that the products handled are safe for the patient.
To enable a smooth technology transfer, one must also have a thorough process-understanding and a capable analytical methodology for identifying appropriately low quantities of HPAPIs.
Finally, regarding quality assurance, it is important to have a strong quality system in place. Such a system should include standard operating procedures, deviation and change management, and a robust training program.
Facility design is only as good as the training our lab engineers receive.
It's clear that HPAPIs can be dangerous; what other current best practices can you share?

The best approach for safety is a combination of prevention, robust manufacturing processes, and cultivation of a "safety-first" work culture. However, in the event of identifying a hazard, it is important to follow local regulations and alert the relevant authorities. How you deal with the hazard will depend on the established HPAPI's occupational exposure limits. And that will direct which critical measures should be established regarding containment, process setup, and design qualification.
What considerations need to be paid to equipment, containment, and facility design?

As noted, you must implement a strong cross-contamination prevention program, which should include proven analytical methodologies, strong risk assessment, and a significant application of verification testing throughout plant design and actual manufacturing execution. In a nutshell, you need an extremely airtight process backed up by science.
That said, facility design is only as good as the training our lab engineers receive. Creating a work culture centered around safety and prevention is the most important protective measure we can put in place – it's the first line of defense. A work culture like this eases operations, promotes efficient and safe manufacturing, and even contributes to lower costs.
How do you see the market evolving over the next 5–10 years?

The growth of the HPAPI market is outpacing the overall API market by almost two-to-one, growing at about 10 percent CAGR compared with 6 percent for the overall small molecule market.
One particular HPAPI-based technology that seems likely to attract even more attention over the next 5–10 years is the antibody-drug conjugate (ADC) technology. ADCs aim to reduce the side effects of certain HPAPIs by accurately delivering them at target sites. Thanks to a string of recent FDA approvals, we foresee a strong ADC pipeline.
Receive content, products, events as well as relevant industry updates from The Medicine Maker and its sponsors.