Manufacture
Facilities,
Standards & Regulation,
Quality & Compliance,
COVID-19
Embracing the Quality Mindset
With the FDA still behind on inspections, manufacturers need to uncover their own blindspots
Mike Martin | | Opinion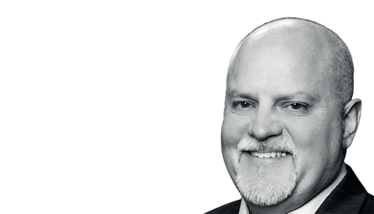 Regulatory certainty is key to sustainable operations, uninterrupted supply, and on-time product launches. The inspections pause by the US FDA is a potential black swan event that could postpone product launches, delay bringing new facilities online, and inject uncertainty – all at a time when high quality products are critical to public health. This isn't just a US-focused issue either – it affects sites globally. On the foreign inspection side, where activities have been mostly on pause since early 2020, the FDA is now postponing the planning of prioritized surveillance foreign inspection assignments that were scheduled to begin in February 2022 (1).
For existing facilities, the backlog of routine or compliance-follow-up inspections increases the potential of future drug shortages and recalls; manufacturers with less-than-mature quality systems may lose focus – and quality may slip. Those with strong, mature quality systems will likely be better placed to maintain high-quality medicine production, but blind spots can still occur. And, over time, these can create serious manufacturing quality concerns.
A well-defined, well-executed remote inspection approach is a potential solution; however, although this could help reduce the backlog, it's unlikely to fully replace the operations insight that inspectors get from being physically on site. The April 2021 FDA guidance on remote interactive inspections provides direction but does not offer remote interactive evaluations that deliver a decision based on risk and compliance history; an inspection is still required. Now, with more than two years' backlog in its regular inspection schedule, it could be a few years before the FDA can resume its full risk-based inspection regime. In my view, implementing a remote, risk focused, and interactive inspection approach would allow the FDA to prioritize inspection types based on risk to patient, prior compliance history, and company quality maturity.
But perhaps more importantly, manufacturing organizations must focus on developing a quality culture that is defined by more than compliance. The ability to produce quality products without solely relying on regulatory inspection results must become second nature. Without the right quality mindset, an organization may face greater risks, jeopardizing the future of the company. Quality risk management and the development of a quality mindset helps align the whole organization on what is most important at any given moment. Operators feel empowered to report items and get them fixed, instead of merely working around them. Group leaders and managers want to be on the floor with their teams solving problems in real time, while mentoring and developing people. The quality team takes on an oversight role, assessing through the lens of risk, and acting in an audit function to ensure processes and procedures are being followed. This role is very different to one focused mainly on document review.
Working in such an environment also allows the organization to practice inspection readiness every day, selecting the right tools to automate and facilitate responses during an inspection. Each member of the team understands their role in providing the right information to an audit team at the right time – and developing the proper communication framework for each audit interaction.
Though this short-term pause may cause challenges for industry, it should also act as an impetus for companies to take responsibility for building strong, internal quality processes that will (eventually) result in a more robust pharmaceutical supply chain.
Receive content, products, events as well as relevant industry updates from The Medicine Maker and its sponsors.
FDA, "FDA Roundup: January 4, 2022," (2022). Available at: https://bit.ly/3Buc0kC