Manufacture
Contract Manufacturing Services,
Bioprocessing - Upstream & Downstream,
Technology and Equipment,
COVID-19,
Facilities
Fit for the Future
We catch up with Samsung Biologics about easing tech transfers and preparing plants for the future
Stephanie Sutton | | Interview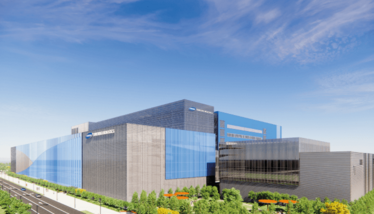 Since its founding, Samsung Biologics has gone from strength to strength. Recently, the company partnered with Eli Lilly to help boost Lilly's COVID-19 antibody manufacturing capacity. Samsung is also building a "Super Plant" that will incorporate automation and emerging technologies. We caught up with James Choi, Senior VP and head of Marketing and Investor Relations from Samsung Biologics to get more details.
What's the background between Lilly and Samsung Biologics?
We entered into a long-term manufacturing partnership agreement with Lilly back in May 2020 to address the urgent demand for COVID-19 treatments worldwide. Despite the global challenges of securing stable supply amid the pandemic, we were able to manufacture and deliver an initial supply of APIs within five months of contract signing, as well as reduce the timeline for tech transfer to less than three months. This was all possible because of great collaboration between us and Lilly.
How has demand for manufacturing capacity changed since the pandemic began?
Even before COVID-19, we'd seen an increasing trend in the demand for biomedicines manufacturing. The pandemic has definitely intensified this demand. We've signed numerous contracts with global biopharma companies to manufacture a variety of drugs, including COVID-19 treatment candidates and expanded biologics products, with orders totalling over US$1.5 billion (1.8 trillion KRW) in the first half of 2020 alone – a 150 percent increase over our total revenue last year.
How did you shorten the tech transfer timeline with Lilly?
Thanks to the close communication and coordination between our two teams' technical, quality, supply chain, and regulatory experts, we reduced the tech transfer timeline from six months to three. Biopharmaceutical technology transfer requires careful planning and evaluation to meet the scale-up and GMP manufacture timelines. Specifically, we believe the timing of facility fit and gap assessments is critical to the success of the technology transfer, as well as to avoid unexpected risks and delays to the manufacturing schedule.
Samsung Biologics has also started work on Plant 4 – why is it dubbed "Super Plant"?
Plant 4 will be the world's largest biopharmaceutical manufacturing facility of its kind, with a total of 256,000 L manufacturing capacity. Upon completion, our company is expected to be accountable for one-third of the total global bio-CMO manufacturing capacity, offering a combined sum of 620,000 L from our site in Incheon, South Korea.
We chose a modular design to allow flexibility for certain parts of the plant to begin manufacturing activities by the end of 2022, with the goal of commencing full operations in 2023.
What do you think is important to ensure any new facility is truly fit for the future?
Now, more than ever, it's vital for biopharmaceutical companies to evolve digitally through innovative technologies. For our new Plant 4, and across our existing plants, we have begun a digital transformation initiative to enable real-time client access to their quality records and documentation while ensuring client confidentiality and security. Our systems are fully implemented with data integrity and cybersecurity, and Samsung Biologics is the first CDMO to be ISO 27001 certified across all of our existing plants. It's also imperative that manufacturing facilities are equipped to cater to clients' needs and support them throughout the drug development process. Our Super Plant will provide a full range of CDMO processes for a complete one-stop service, including early-stage development capabilities and large-scale commercial manufacturing with a full QC lab.
Receive content, products, events as well as relevant industry updates from The Medicine Maker and its sponsors.