Manufacture
Digital Technologies,
Packaging,
Technology and Equipment
Future Sight
New technology gives manufacturers greater visibility into fill and finish processes than ever before
Technology is advancing rapidly and with it comes the potential to improve pharmaceutical manufacturing. At the end of 2020, Schott scooped the top place in our annual Innovation Awards for its Smart Container Technology – individually coded vials that give manufacturers the ability to track vials moving through fill and finish lines. Not only could this improve reject management and line clearance, but the data gathered could also influence process improvements. Regulations don't currently mandate that manufacturers implement this level of traceability in manufacturing, but companies are already looking to the future and evaluating how solutions like this can benefit their business.
We speak with Diana Löber, Global Product Manager Bulk Vials, at Schott, to find out more about the technology.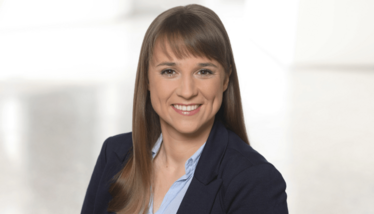 What inspired the company's interest in Industry 4.0?
We are increasingly living in a digital world and industry 4.0 represents the next logical evolution of production. We are seeing greater use of automation and technologies are developing rapidly to enable faster, more efficient measuring and monitoring of production processes, allowing manufacturers to evaluate and optimize best practices. This guarantees that production has the best possible outcome.
There is also the future vision of implementing industry 4.0 for real-time release testing of pharmaceutical products based on process data. A goal for the future could also be immediate direct release of the product based on high-quality process data. Real-time release testing opens up the opportunity to move away from batch production and toward continuous manufacturing. Production would flow with materials in continuous motion, eliminating batch-to-batch changeover and the constant interruptions batch production involves – but moving to continuous processing means that you need full traceability of individual products throughout the line. Our Smart Container completes another piece of the industry 4.0 puzzle by providing this traceability of individual containers as they move through the line.
All of this, of course, will ultimately benefit human health by promoting the efficient manufacture of high-quality pharmaceutical products.
What is Smart Container and what are the benefits?
We add a small, unique identifier to every vial. This is done using a laser directly after the vial is produced, enabling traceability of each individual vial throughout the entire production chain. At the end of the fill-and-finish process, when the filled container is labelled and introduced to its secondary packaging, the unique identifier on the container can be matched with the mandatory code on the secondary packaging. This allows full traceability, which could save time and costs in the event of a product recall.
Traceability in supply chains is a frequent topic of industry discussions – but traceability during manufacturing, such as fill and finish, also has benefits. In my experience, customers are always concerned about the risk of mixups, which can have serious consequences for patients – and for a company's bottom line and reputation. Mixups often happen when a company fills in one location and packages in another, but problems can occur even when everything is performed in one place. Whenever there is a product changeover on a line, there is a risk that a vial from product A may be overlooked and then mixed in with product B. Line clearance is a very manual process and a real pain point for customers. If 1,000 vials went into the line, you need to be certain that 1,000 came out. And if you've ever observed or had to conduct line clearance, you'll know how tedious this is! Traceability of every vial would automatically tell you how many vials were unaccounted for without the need to count by hand.
Fill and finish is a complex process with many different points where issues can arise: washing, filling, capping, and more. If you could track and trace every container step by step, you would be able to identify where issues occur in the production line – and correct them. Often, when a vial is rejected, you will not know why without inspecting it, but traceability would tell you how the vial has moved through the line. If problems occur frequently in the same part of the line, that's a signal that something may need checking.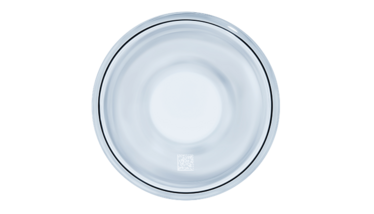 How can the technology help with lyophilization?
Lyophilization is a highly complex process. It's not uncommon for products to develop defects or lyophilize incorrectly, but it can be challenging to pin down in exactly what part of the lyophilizer the problems are occurring. When developing a lyophilization process, manufacturers often apply sensors to certain vials that measure product temperature on different shelves so that they can see how the process is working and if there are problems. However, it hasn't been possible to track every single vial or where they are positioned inside the lyophilizer.
With technology like Smart Container, there is a code on every vial that can be combined with software to see which vial was standing exactly where inside the lyophilizer. This provides much deeper insight into the process. You will know that vial X in position X has a defect and that the vials around it also have the same defect. From there, it may be possible to adjust process parameters such as pressure and temperature.
How is the code added to the container?
Customers are always worried about changes that might impact container strength and, consequently, lead to an increased risk of breakage. Therefore, it was important for us to choose the right technique for adding the code. We use a very gentle laser melting process to apply a data matrix code to the container – and we have data to prove that the container maintains its strength after the code is applied. The process is very accurate – it is even possible to apply a code to the syringe flange. The laser-marked code remains stable during the whole fill and finish process – through washing, autoclaving, and depyrogenation up to a temperature of 600°C.
With the laser marking technology, the data matrix code can be as small as one square millimeter (corresponding 14 x 14 dots). It can be either numeric or alphanumeric, containing 16 or 24 digits, which means several sextillion different possible numbers.
We approached the challenge openly by evaluating a number of different options. We excluded RFID early on because of costs and concerns around data security. RFID could also only be added later in the process, because it's impossible to edit it into the glass. We investigated ink, but that would mean bringing a new material into the production area. Most inks also wouldn't be able to withstand processing steps and the code could be scratched off, introducing the risk of particles and contamination. We experimented with ink codes, but the size of the code, as well as possible interference with inspection processes, meant that the results couldn't compare with those that we obtained from laser-marking the containers.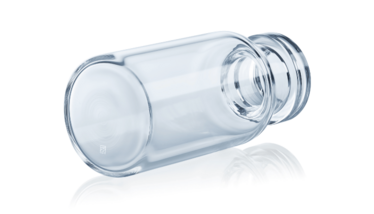 How did you decide on the best location for the code?
This was indeed a challenge! Right now, there are no regulatory rules to say where the code needs to be. We spent a lot of time talking with our customers to find the best spot for the code and ultimately placed it on the bottom of the vial. This way, the label does not interfere with the code. In addition, if the code were placed on the side, multiple cameras would be necessary to read the code, or you would need to turn the vial, which isn't something companies want to do. Only a minimal change of line equipment is necessary to implement our solution. We also made sure the code was visible even when the vials are integrated into adaptiQ nests, our sterile ready-to-use solution.
How have customers reacted to the Smart Container so far?
There has been a lot of positive feedback so far, with customers appreciating its forward-thinking approach. Customers have been interested in learning about the laser-marking technology and how we decided on this approach.
This level of traceability in manufacturing lines is not mandated from a regulatory point of view, but many pharma companies – particularly the big players in the field – are examining the area closely through roadmaps and are keen on making progress. It was reassuring for us to hear that there were teams working on this! Companies want to get ahead of the regulatory curve. The industry has a lot of experience with track and trace on secondary packaging, but now companies are keen to see how traceability can directly benefit manufacturing through increased visibility.
What are the next steps?
Vials are the first step, but we also intend to expand to syringes. This is another reason we needed an accurate technology like laser marking. Syringes often arrive pre-sterilized in a nest. The best place for the data matrix code is the flange, because it can be easily read whether or not the syringes are in the nest. If the code were placed on the side of the syringe, it wouldn't be visible when the syringe was inside the nest.
In the future, it might also be possible to deliver manufacturing data about the unique vial (such as place and time of manufacturing or dimensional data) via the code. This is a vision, but it needs to be feasible from a production point of view and the data will need to be transferred safely to customers.
Is the adoption of more Industry 4.0 solutions inevitable for pharma?
I believe it is an inevitable next step. Other industries have already moved in this direction, but pharma is often a bit slower because it is subject to heavy regulations. As a supplier to the industry, we have to support our customers and develop solutions to help them face the future. Industry 4.0 is certainly the way forward! I am delighted to have been involved with this project. This type of technology can help manufacturers improve their processes, which ultimately contributes to better patient safety – always the greater goal in this industry.
The Medicine Maker Innovation Awards: Nominations for 2021
The Medicine Maker Innovation Awards highlight the top technologies released over the course of the year. Nominations are now open for the 2021 Innovation Awards. To nominate, fill in the simple form available at: tmm.txp.to/innovation2021
What happens next?
Nominations will be assessed by a judging panel and the top technologies of 2021 will be showcased in the December issue of The Medicine Maker.
The final winner will be decided by a public vote in early 2022 and – just like Schott – will have the opportunity to discuss their innovation in more detail in a future issue of The Medicine Maker.
The rules?
The technology must have been released (or planned for release) in 2021 and it must be expected to have a significant impact on drug development or manufacture.
The innovation can be a piece of equipment, IT software, formulation technology, drug delivery method, or any other innovation that you think could fit the bill.
Deadline?
The deadline for entry is Thursday 28 October.
Questions?
Contact the Editor: [email protected]
Due to the volume of entries we expect to receive, we will only contact those chosen to be highlighted in the December issue.
View the 2020 Innovation Awards showcase here:
https://themedicinemaker.com/manufacture/the-innovation-awards-2020
Receive content, products, events as well as relevant industry updates from The Medicine Maker and its sponsors.