Manufacture
Technology and Equipment,
Drug Delivery,
Formulation,
Ingredients
Getting Results Through Novel Solubility-Enhancing Excipients
Every innovation begins as an idea, but it takes partnerships to bring them to life. We speak with Senior Global Marketing Manager Joey Glassco, LLS Health, about the novel excipient Apisolex, which won our 2022 Innovation Awards.
| 7 min read | Interview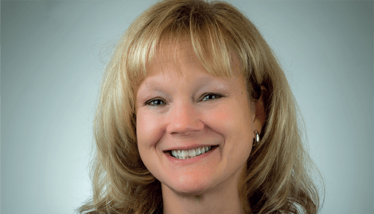 The Apisolex polymer from Lubrizol Life Science Health (LLS Health) was the winner of our 2022 Innovation Awards. An injectable-grade excipient that can help enhance the solubility of BCS class II and IV APIs by up to 50,000-fold. Apisolex excipient is designed to work with simple formulation techniques that streamline manufacturing and minimize API loss. The resulting formulation is stable and can be readily resuspended in common diluents for administration. In saline, the lyophilized drug product reconstitutes in less than 30 seconds.
We spoke with an "honoured" Joey Glassco, MBA and LLS Senior Global Market Manager, Parenterals, about what makes the Apisolex polymer so innovative, and how she hopes it could help accelerate life-saving drugs to market.
What is your background? And what about LLS Health?

I've been with Lubrizol for 27 years this year. That sounds ridiculous, right? Nobody stays with a company for 27 years anymore, but that's the truth! I've been in various strategic marketing and new business development roles for 24 years, and on the pharma side of the business for over 10 years now. I have excipient and formulation experience with oral, implantable, and injectable drug products, and look forward to what we do next in the injectables space.
In 2015, Lubrizol acquired Particle Sciences, which manufactured complex injectables and subcutaneous devices, among other things. Prior to the acquisition, they were using our polymers in devices and were skilled at increasing the solubility and bioavailability of actives. In fact, I would describe Particle Sciences as world experts in nano milling, which is a method of increasing the solubility of actives. In 2019, Particle Sciences was rebranded to LLS Health.
Why are (novel) excipients so important?

Excipients are important because you can have the greatest API in the world, but if you don't have an effective delivery system to get it into the body that is bioavailable, it doesn't have much use. The low-hanging fruit in terms of water-soluble APIs is already marketed, so excipients are needed to boost the solubility and bioavailability of newer drugs coming through pipelines (most of which have significant solubility issues).
The last injectable excipient, a modified cyclodextrin, was introduced into the market over 20 years ago. It's a great product for many APIs, but, as part of my job, I'm talking to people all day and there are many out there who have yet to find a solution to their API solubility issues. Novel excipients can be the solution to otherwise unsolved formulation issues and could help bring more new chemical entities to market. There are also amazing molecules already on the market that are suboptimal because of a lack of excipient options. These products could be improved using the 505(b)(2) regulatory pathway, wherein the API has an opportunity to be repurposed for another indication or a different route of administration for example.
How does the Apisolex polymer work?

The Apisolex excipient is an encapsulating, amphiphilic multi-block copolymer that incorporates a hydrophilic polysarcosine block and a hydrophobic DL-mixed polyamino acid block. Polymers of sarcosine offer an inert replacement to traditional solubility-enhancing polymers such as PEG and PVA. Apisolex excipient substantially increases the achievable concentration of API and water – with up to 40:100 API to solubilizer ratio; contrast that with other complexing agents that may hit only 1:100. Put another way, Apisolex polymer can increase the solubility of an API by as much as 50,000-fold, providing a stable lyophilized drug product or solution-based product if the API itself is stable. Apisolex polymer also uses standard, straightforward, and scalable techniques, which can be used for feasibility studies all the way up through commercial manufacturing.
There is an outstanding need for more solubility solutions in drug development and I firmly believe that Apisolex excipient can help drug formulators achieve their drug delivery goal in areas such as oncology, CNS, and anti-infectives. I really hope that we can play a part in improving outcomes for patients.
What was the inspiration for development?

Historically, Lubrizol has been an ingredient supplier and we noticed that conversations between drug product companies and their excipient suppliers tend to be quite guarded. Because we wanted to focus on growing in the injectable, pharmaceutical, and biopharmaceutical spaces, we acquired and became a CDMO. This move also allowed us to have frank and open conversations about market trends, unmet needs, and potential solutions.
As a CDMO, inventors often approach us with new technologies (which we love, by the way). If the technology has valid IP and a good value proposition, we take a closer look. This is exactly what we did with Apisolex excipient; the inventors brought the technology to LLS Health. We tested it, we saw the value, we licensed it, and we introduced it to the market. We've also used our existing chemistry in acrylic acid-based polymers to invent a new polymer called Apinovex excipient for the solubility enhancement of oral products. Ultimately, we want our company to be seen as a solution provider for solubility issues with either our CDMO services or solubility enhancing excipients.
The launch of the Apisolex polymer is a great collaboration between the excipient and CDMO sides of our business. Our years of experience in selling and marketing excipients helped with streamlining the manufacturing and regulatory components of the polymer for market.
We took an idea and commercialized it, and we want to do more of this. The original inventors had a great product but just needed a little extra excipient expertise to move it forward. That's the power of partnership and collaboration.
What were the biggest challenges during development?

The most difficult part of commercialization has been the bench to commercial excipient process. When we licensed the polymer, we knew that the residual solvent levels were not where we wanted them to be, so in lieu of jumping right into the market with a suboptimal excipient, we updated the manufacturing process and repeated all the GMP work to get the right product in place. It has not been inexpensive, and it's taken longer than we wanted due to COVID-19-related delays.
More broadly, what are the challenges that manufacturers face in developing novel excipients?

The biggest challenge for excipient manufacturers is always market acceptance. Even though two new chemical entity (NCE) products were approved in 2002, it took over 10 years for the Captisol® (modified cyclodextrin) excipient to take off in the market – and that was only after the company launched its own 505(b)(2) products.
Drug product manufacturers need to be willing to experiment with novel polymers, while excipient manufacturers need to be willing to provide safety data and compelling case studies to justify the research. There needs to be an API with the right patient value proposition to make it work for all parties. Unless IP is the play, rarely is anyone going to use a novel excipient if a different off-the-shelf polymer works instead.
Excipient manufacturers are investing millions of dollars to bring these excipients to market, with absolutely no guarantee that anybody is going to use them. This is a big market risk, but we believe that these new excipients can deliver better drug products for patients.
If drug developers aren't willing to use novel excipients, we'll be sitting here 10 or 20 years from now with exactly the same solubility challenges in formulation. I'm not saying that the industry absolutely must try novel excipients, but if folks want things to change, it has to start somewhere.
What new initiatives could help solve these challenges?

To help solve the market acceptance issues, we are advancing some solubility feasibility programs. These would be short, fee-for-service programs where we take an API and very quickly run a feasibility screening with either Apisolex or Apinovex excipient at our CDMO in Bethlehem, Pennsylvania. We're hoping to use that program to encourage drug developers to try new excipients to learn whether or not the polymer works with their particular API.
All novel excipient developers are also eagerly awaiting the outcome of the FDA pilot program created in 2021 to foster the development of new excipients, but this alone will not do the trick. The FDA's pilot Programme for the Review of Innovation and Modernization of Excipients (PRIME) is great, but it requires a lot of data to have your submission selected for review.
Every API is different, and what works for one will not work for another. Even with novel excipients, there will always be technical challenges for formulators. We have data comparing what Apisolex excipient can do versus other excipients, and there are other great excipients on the market that are very useful, but they're not useful in every case.
Finally, how do you feel about The Medicine Maker Innovation Awards?

The Medicine Maker Innovation Awards are a great way to bring awareness to important new technology that, in our case, can help bring important medications to market. That's the real value in it. I'd like to say thank you to all the readers who voted for our technology. You have increased awareness of a novel technology that might have the ability to change someone's life.
Receive content, products, events as well as relevant industry updates from The Medicine Maker and its sponsors.