Manufacture
Small Molecules,
Technology and Equipment,
Contract Manufacturing Services
Getting to Grips With mRNA
Walking through the mRNA manufacturing process – and its many challenges
Catherine Jomary | | 4 min read | Practical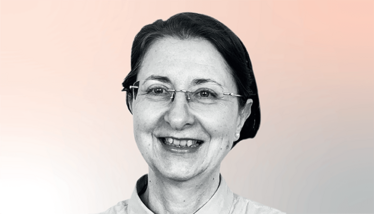 The groundwork of over three decades of mRNA research laid the foundations for the successful manufacture of the mRNA-based vaccines for SARS-CoV-2 – the first commercial realization of the technology. Going forward, mRNA technology will not only help the development of other vaccines for infectious diseases, but also address non-viral gene and cell therapy applications for diseases with unmet needs. The strong safety benefit of mRNA resides in the fact that it does not integrate into the human genome.
The process of producing mRNA from a DNA template is cell-free and scalable, but plasmid DNA (pDNA) manufacturing requires microbial fermentation. Even synthetic DNA synthesis requires pDNA as the starting material. The full manufacturing process from DNA template to mRNA encompasses three main stages.
First, the target DNA sequence (corresponding to the protein of interest) is introduced into a plasmid. This plasmid is then amplified using bacterial fermentation, purified, and linearized.
Second, the mRNA is synthesized during an enzymatic reaction called in vitro transcription (IVT). The template – linearized pDNA (which contains the target DNA sequence) – nucleotides, and enzymes are mixed together. The resulting transcribed mRNAs are then purified from the reaction contaminants using chromatography, tangential filtration, and sterile filtration.
Third, the mRNA molecules are encapsulated. The combined final product is purified and concentrated using chromatography and tangential flow filtration prior to sterilization and filling.
It sounds simple enough – and companies such as Moderna and Pfizer/BioNTech have shown us that manufacturing can be performed quickly – but there are many challenges along the way.
mRNA is relatively unstable and rapidly cleared after injection in vivo. To minimize such rapid degradation, modified nucleotides are utilized during IVT. However, most of these raw materials fall under a license fee, which increases the cost of manufacturing. To stabilize and allow efficient mRNA transduction post-injection in vivo, each end of the newly synthesized mRNAs needs to also be modified using specific methods that require the purchase of licenses – again, adding cost to the manufacturing process.
Being highly sensitive to rapid degradation during manufacturing, mRNA also needs to be stabilized and formulated to induce rapid uptake and host protein expression post injection. Blending of mRNA with delivery systems, such as a combination of lipids and polymers has been shown to protect mRNA from degradation, enhance cell uptake, and improve mRNA therapeutic potency. Lipid nanoparticles (LNP) are the most commonly used mRNA cell delivery system; each LNP consists of at least four different lipids that not only carry the mRNA but also form a protective barrier against degradation by the immune system. Producing LNPs with consistent particle size is a challenge that requires a tightly controlled technology. Currently, only a few companies provide such essential raw materials – and only at a limited scale. LNPs may require cold chain logistics for storage and delivery, which need to be taken into consideration when designing the manufacturing facility and supply chain distribution.
The full mRNA manufacturing process can be performed by a network of outsourcing partners. Alternatively, developers can choose to outsource some of the more specialized steps, such as pDNA and LNPs. Design of manufacturing facilities will be driven by the developer's strategy, but the full process workflow should be separated into at least three manufacturing clean room entities for pDNA, mRNA synthesis, and LNP encapsulation.
mRNA has come a long way since the start of the COVID-19 pandemic, with many lessons learned. But there is still more to do. In my view, current IVT mRNA manufacturing technologies have technical limitations and we must move towards more industrialized cost-effective processes. We also need to find a way to overcome supply issues in the industry. Flexible manufacturing platforms for mRNA can be established using single-use equipment formats and fittings – and many are currently available off-the-shelf from suppliers. However, SARS-CoV-2 mRNA vaccine production has created enormous pressure on the single-use and raw materials demand and resulted in long delivery lead times.
What can be done in the meantime? Developers of mRNA technology must have the end goal in mind when embarking on a new mRNA manufacturing project. A well-defined product profile will help you understand the challenges associated with the likelihood of manufacturing process changes throughout clinical phases up to commercialization – and put you in a better place for future success.
Receive content, products, events as well as relevant industry updates from The Medicine Maker and its sponsors.