Manufacture
Formulation,
Facilities,
Small Molecules,
Ingredients
Global Support for Faster Formulation Development
Driven by innovation and the desire to meet new treatment options, pharmaceutical companies worldwide are looking to accelerate time to market for their products. Experts from Colorcon explain how the company's investments in facilities and new technologies are helping the pharma sector reach its goals.
sponsored by Colorcon
Meet the Experts
Charlie Cunningham, Technical Director North America, Colorcon
"In addition to the products that we formulate, manufacture, and sell, we also provide hands-on specialist technical support to our customers – whether that be in their labs or within one of our facilities. Our network of technical managers provides expert assistance to support our customers through the entire product lifecycle; from formulation development through to scale-up and manufacture. Alongside our teams, we make sure that our labs are top-notch and that our people have the latest digital and virtual technologies to conduct formulation and coating trials with our customers."
Jason Teckoe, Technical Director EMEA, Colorcon
"I manage and support our team of technical managers across the EMEA region – sharing best practices, helping our customers with product selection, development and troubleshooting. Through working closely with the professionals in our laboratories, where our samples are made and trials conducted, we ensure that our customers receive best-in-class services and products in a timely way. As part of a wider global team, we are all charged with ensuring that our innovative products, new initiatives and applications data are implemented around the region. I love the variety that comes with this role. No two days – or customers – are the same!"
The View From the US
What are the biggest challenges faced by your customers?
Charlie Cunningham: Speed of development is a major concern across the pharma industry. We're operating in a climate where companies need to have ready access to reliable and trusted partners that can accelerate processes, but still provide robust formulations. Though companies may want faster development, they also need to ensure that the best formulations – with the most appropriate dosage forms – make it to market.
As a result of the pandemic, on-site staff numbers have been lowered in many pharma companies – and so too has the amount of time spent in the lab and research facilities. During this period, we've heard of companies taking longer to achieve their project goals simply because of challenges with resources. And that's where we have been able to help. In many cases, we have conducted formulation and coating trials for our customers. Their product development teams relied on us to provide resources through our labs when they didn't have full access to their own. We've had our learning curve too as we adopted more digital and virtual technologies to meet customers' needs, but we've managed to navigate through the situation successfully.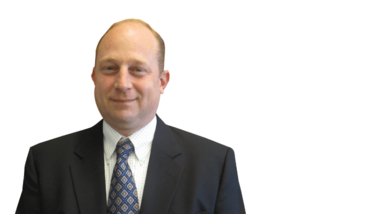 Tell us about your US expansion...
CC: We recently extended our technical service capabilities in our global HQ in Harleysville, PA, USA with a new containment suite. Many of our customers work with very small quantities of active ingredients, which can have unknown safety profiles, and be extremely costly and limited in availability. Our investment in the best equipment enables us to produce tablets and capsules with milligrams of active product in the safest of conditions.
Increasingly, pharma companies want to work with partners who have continuous manufacturing capabilities because of the flexibility of the technology and other benefits. We've invested in continuous coating and continuous powder feeding equipment so we can stay abreast of the changing pharmaceutical manufacturing landscape. As a result of our commitment, we can now go from the API all the way to a finished coated dosage form within our facilities and provide prototypes ready for customer evaluation.
Why is your global support network so important?
CC: Many of our customers work in multinational companies with locations across the world. With our network of 22 technical service labs, we are close to our customers – allowing us to provide tailored and consistent support, wherever they are. We recently conducted trials in our California lab and had virtual attendance by our North American team, as well as our clients who were troubleshooting a process issue at their manufacturing site in Asia. Such interaction is only possible when you invest in global expertise and digital technology. The Colorcon team are equipped to provide the same level of support wherever they are based in the world.
What emerging trends are impacting customer's needs?
CC: There is increasing demand for product authentication driven by the tremendous growth of the drug counterfeiting industry; especially with the proliferation of online pharmacies. This issue isn't just economic, it places an immeasurable number of lives at risk. We've developed on-dose authentication technologies that enable drug products to be instantly verified with track and trace across the entire supply chain, down to the individual pill.
Patient compliance is an important area for the industry to improve. With larger fixed or combination doses, some patients find it challenging to swallow their medication due to size. Even single dosages can be challenging for elderly and pediatric populations. Colorcon has addressed this through the development of easy-to-swallow coatings that improve the patient experience, making it easier to take medication and adhere to treatment regimens.
The demand for clean label products continues to increase with consumers wanting wholesome ingredients they can understand, know, and trust. For many consumers, the term "label friendly" means the elimination of a long chemical ingredient list and includes those that are familiar with consumers and are naturally derived minimally processed sustainable ingredients. With our most recent launch of Nutrafinish®, Label Friendly Coatings, Colorcon now provides best-in-class coatings to meet consumer needs for simple ingredients and a clean label.
---
The EMEA Perspective
What do your clients need for development support?
Jason Teckoe: Alongside big pharma, there are a growing number of virtual or small companies developing drug products that don't necessarily have their own lab capabilities or resources to progress their products into the clinic. These companies often work with consultants and CROs to help convert their drug substance into a drug product suitable for clinical supply and trials. With our understanding of excipients and coatings, we can support early phase screening activity, providing these virtual or small companies access to our formulators, equipment and services as well as generating non-GMP prototypes of the dosage form for subsequent clinical supply.
To expand our capability to meet customer needs, we've invested in flexible isolators for our Technical Centre at our Dartford, UK site, so that we have the ability to handle more potent APIs, and added small scale characterization equipment to evaluate flow, granulation, compression and encapsulation behaviour. The more insights that we can provide to customers during the early phases of their product development, the better!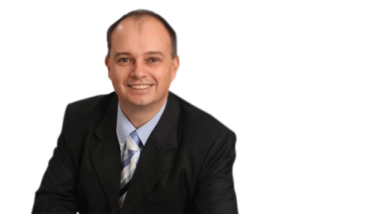 How do you accelerate formulation development?
JT: HyperStart® is a digital tool that jumpstarts formulation development. The complimentary service allows clients to share details of their ideal dosage form, API, and desired release profile with us, so that our technical team can determine the best starting formulation. In essence, HyperStart references a broad spectrum of formulation data to help reduce complexity and make the development process as efficient as possible.
How else are you helping customers reduce their timelines?
JT: The great wealth of knowledge and experience in our team can help accelerate development in myriad ways. We provide regulatory insight and documentation to support smooth submissions for new products and supplementary filings. Companies don't want to encounter regulatory hurdles in any region that they intend to market in, so we're always on hand to provide insight and guidance.
Our tablet design service, BEST®, also helps ensure that our customers' products stand out from the competition and are designed with the patient in mind. Consulting with Colorcon's experts, the color, size, and shape of tablets can all be selected to create market-leading products. Simply put, our services cover a broad spectrum of needs, ultimately helping speed up time-to-market, particularly for customers who don't have their own facilities.
What about the scale-up step to manufacturing?
JT: . Essentially, scale-up comes down to good process understanding and access to suitable equipment. We have technical experts and equipment available across the EMEA region to help customers in both the early and the latter stages of product development and can support standard pharmaceutical processes such as compression, granulation, and coating. This is also important for early phase development, when companies may not have the right equipment or capacity to progress trials.
Why is it so important for Colorcon to continue to invest to support clients?
JT: The pharma industry is constantly changing and evolving. We are investing to keep ahead of demand and help our customers to deliver their business goals. Our investment in technology, new capabilities, and professional expertise means that we can help our customers through the challenges of today and in the years ahead.
Receive content, products, events as well as relevant industry updates from The Medicine Maker and its sponsors.