Manufacture
Technology and Equipment,
Trends & Forecasts,
Business Practice
Feeling the Heat
Transporting temperature-sensitive pharmaceuticals is only going to become more challenging as we face the realities of the climate crisis.
Nico Ros | | 3 min read | Practical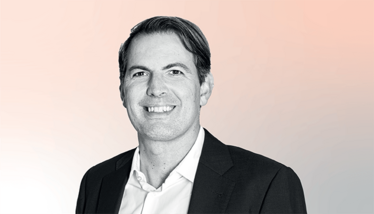 The summer of 2023 could very well be the hottest in history, and with increasing concerns around climate change we need to be prepared for further bouts of extremely hot weather. The global weather event, El Niño, and soaring temperatures in regions during the first half of 2023 and throughout the summer have heightened the urgency to address challenges posed by extreme temperatures and mitigate potential disruptions in pharmaceutical supply chains.
Transporting life-saving medicines using traditional methods, such as dry ice and styrofoam one-way boxes, falls short in ensuring product integrity and efficacy. Goods suspected of incurring a temperature excursion are simply consigned to waste, which can lead to shortages for patients. In my view, it's time to ride the transformative wave of temperature-controlled solutions and real-time data monitoring for pharmaceutical logistics.
In the pharmaceutical industry, failures in the supply cold chain alone cost the industry an estimated $35 billion a year, and much of this waste can be attributed to shortcomings in logistics. Temperature-controlled solutions are designed to withstand extreme external conditions and maintain precise temperature ranges required by specific products, including refrigeration, deep freezing, and ambient storage capabilities. This is done by incorporating insulation and advanced cooling systems.
With the advancement of technology, real-time data monitoring is also now possible. The integration of sensors and advanced tracking technologies within temperature-controlled containers enables companies to monitor critical operational parameters, such as temperature, humidity, and other vital indicators. This constant surveillance ensures that any deviations from optimal conditions are swiftly identified, allowing for immediate preventive actions. It enhances visibility, transparency, and accountability throughout the transportation process.
Even with well-controlled shipping strategies there can still be the risk of temperature deviations. Here, we can go a step further by combining simulation data (S data) with real-time operational data (O data).
S data plays a pivotal role in predicting and preventing potential issues before they occur. It enables proactive actions to be taken by solving problems before they occur. By predicting potential disruptions, identifying optimal shipping routes, and preventively addressing challenges that could arise during transit, simulation data can help ensure the integrity of pharmaceutical products. On the other hand, real-time O data provides immediate visibility into the ongoing status of shipments, allowing for real-time monitoring and quick reactions to any problems that occur.
However, the power of data goes beyond simulations and real-time monitoring. The intensifying impact of the hot weather demands innovative solutions for increased resilience and reduced risk. In this dynamic environment, the collection of upstream data directly from patients, creates a powerful feedback loop, revealing valuable insights into product performance. Armed with this knowledge, pharmaceutical companies can optimize their entire supply chain, fine-tuning processes to navigate the challenges of hot weather and enhance the delivery of life-saving medicines.
Ultimately, the power of data lies in its ability to drive continuous improvement and optimization throughout the entire supply chain and improve the overall patient experience. Through temperature-controlled solutions and leveraging real-time data monitoring, the industry can build a resilient ecosystem capable of navigating the hottest summers and unexpected disruptions.
Receive content, products, events as well as relevant industry updates from The Medicine Maker and its sponsors.