Manufacture
Contract Manufacturing Services,
Contract Development Services
How to Find Your Secret Source
The complexity and scope of tasks within the (bio)pharma industry lend themselves to outsourcing – especially for small companies – but finding the right partner can be daunting. Do you opt for individual suppliers to form a specialist supply chain? Or do you choose the convenience of a one-stop shop? Here, we present perspectives generated at a Bio Integrates panel discussion.
Stephanie Sutton | | Longer Read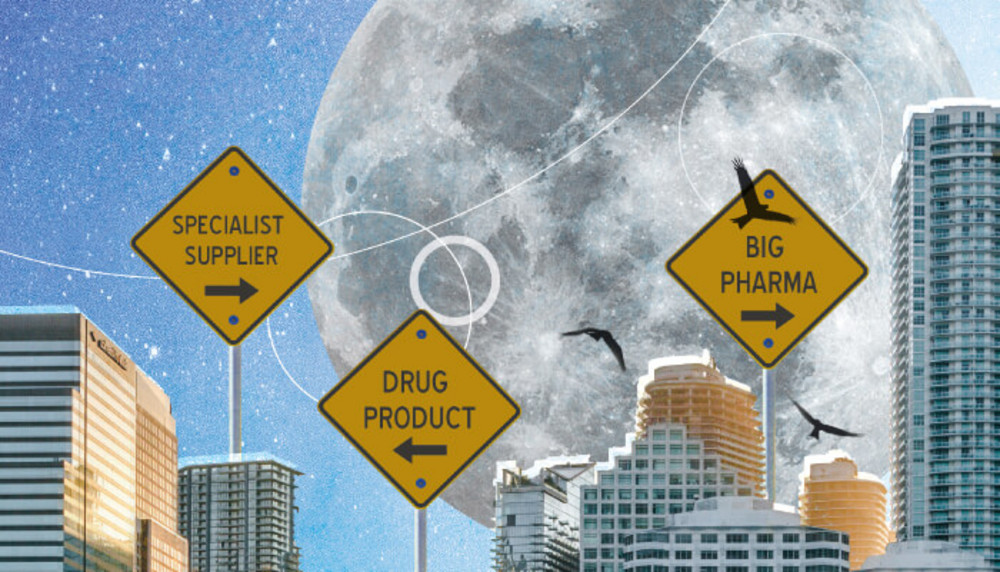 Whether you are a big pharma or small biotech company, the outsourcing question is almost bound to present itself at some point. Bigger companies will be familiar with the process – and even have special departments and personnel responsible for vetting different partners and managing relationships. But for smaller companies, with a limited budget and resources, outsourcing can be far more daunting. Will their presence or spending power affect the quality of service they receive? Put another way: will a small biotech receive the same care and attention as a pharma giant?
This very topic was raised at a Bio Integrates panel discussion in London back in May 2019, when startups, SMEs and emerging companies all came together to discuss the major challenges impacting the pharma and biotech sectors. Jo Craig, Senior Vice President CMC, KaNDy Therapeutics & NeRRe Therapeutics, chaired a session titled, "One-stop shop or specialist supply chain: how do you select the right providers?", featuring Frank Ritacco (Thermo Fisher Scientific), David Molyneux (Alcami), Brian Fairley (SK biotek), Peter Sargent (UK National Institute for Health Research) and Detlef Behrens (Bay Pharma). The aim was to discuss the challenges smaller companies face in identifying the right outsourcing partners.
Small but valuable
Small biotech companies are known for their innovation, but many simply do not have the cash reserves – or the certainty – to invest in their own manufacturing infrastructure, so outsourcing becomes the best way forward. With so many biotechs turning to outsourcing, they collectively make up a huge portion of a CDMO's business.
"I'd say that around 75 percent of our clients on the biologic side are new and emerging biotechs, so obviously they are very important to us! We have customers that range from big pharma all the way down to virtual companies," explained Ritacco, during the panel discussion.
A lot of small, virtual companies, for example, tend to need a little more guidance and support when moving into commercial drug manufacturing processes.
"Similar to Thermo Fisher Scientific, a large percentage of our work comes from small pharma and biotech – around 80 percent," Molyneux added. "It makes good business sense to value the small clients as much as the larger clients. Alcami was founded when two companies, AAI Pharma and Cambridge Major Laboratories, came together. The two companies were previously leveraged towards a few large commercial partners, which posed a huge business risk. Although it is not uncommon for biotech companies to drop out of the market, CDMOs can fail to develop a resilient pipeline by only taking on the large volume partners and products, placing more emphasis on their business than the smaller clients. When Alcami was founded, the strategy was to instead diversify the portfolio by having a higher number of projects and to work with smaller partners, predominantly in the clinical space."
Small biotech companies are also important to Fairley at SK biotek, accounting for around 50 percent of its business. But working with large pharma is also crucial. Fairley said, "Everyone should spend some time working for large pharma. Our experience working with them is extremely important because these companies get into a lot of detail in a variety of areas. We have learned a lot from working with their experts – and I think they have learned from working with us too in terms of our technology and expertise. We are then able to translate that experience for the smaller biotechs and help them to accelerate their programs as a result. Biotechs may not necessarily have a depth of experience in CMC, and may require the expertise of chemists or analysts and so on to accelerate their pipeline."
"I think it's important to appreciate that different companies will have different needs," explained Ritacco. "A lot of small, virtual companies, for example, tend to need a little more guidance and support when moving into commercial drug manufacturing processes. A big pharma company, on the other hand, often comes in with a well-built process that they want to replicate for manufacturing."
Sargent also believes that smaller companies tend to need more help with their products and processes. Unlike the other panelists, who work in commercial companies, Sargent's role lies with the UK's National Institute for Health Research, which is part of the country's wider research and health system. There he supports researchers and companies of all shapes and sizes – helping them to identify collaborators and set up trials to generate the clinical and economic evidence required for market adoption of their healthcare products. "The NIHR engages with a wide variety of companies. As Brian said, I find that when you're talking to large pharma, they typically do know what they want and is needed. They tend to already be connected to the various experts and will have gone down the clinical path many times before," said Sargent. "Not all small biotech companies are the same, but in most cases they do seem to need more advice and hand holding."
One-stop shop or specialist?
The audience had a number of thoughts and experiences on the subject of outsourcing. One attendee said, "A small biotech company will often be seen as the small guy in the pond and may not have the resources to conduct truly thorough due diligence. We've found that the policies and services that we've had from some of the big one-stop shop service providers aren't actually up to what they'd promised. There may have been a relationship with a named person, but that person only turns up every three months, so you don't get any real benefit."
Another attendee explained that, while a one-stop shop had benefits for a small company, there were concerns about how much of a service provider's attention they would receive. "Many small biotechs may not want to deal with several different companies, so a one-stop shop approach may work well. But one-stop shop service providers are becoming larger and larger as the industry engages in more mergers and acquisitions. Can big providers really give priority to small biotech clients when large pharma are asking them to be 20 percent of their customer portfolio? Large pharma companies will likely be considered more important clients."
Behrens had an interesting take on the matter: "When I was in the CDMO industry, I was selling a fully integrated service because that was the solution. When I later moved out into procurement, I suddenly realized that it doesn't make any sense. First, it's highly risky to put everything uncapped and, second, no one is good at everything – it is just a fact. If I'm going into a fully integrated service then I have to make compromises in terms of selecting something for a certain step. And if I am looking from a biotech perspective, the customer is unlikely to have a simple white tablet. Biotechs tend to work with innovative projects and complex molecules, and will have a specific need for various services and technologies – and may be very keen to select the right provider with the right expertise for every step of the supply chain. This may make the supply chain more complex, but some companies are more confident with this as they know they have the right people – and may feel they have more commitment as these experts will often be at smaller companies."
"Individual suppliers can lead to overlaps and duplicated work, so in some cases time and money can be saved by having everything done by the same company."
But some companies may prefer the one-stop shop approach. The CDMOs on the panel were keen to emphasize the advantages. Individual suppliers can lead to overlaps and duplicated work, so in some cases time and money can be saved by having everything done by the same company. Molyneux said, "I have a point of contention with the title 'one-stop shop or specialist supply chain' because it implies that you can't have both! If you have independent API and drug product, you can bring these together. Being that we were founded by merging two specialized organizations, we have experts in each area, which we then overarch with a structured offering to make sure they are properly integrated. A key thing our clients tell us – especially smaller clients who don't want to manage a big supply chain – is that they like the internal efficiencies you can get with a 'one-stop shop.' Being one doesn't necessarily mean you're not a specialist in each individual area; the real skill is in bringing those specialist areas together in a seamless, integrated way that makes their sum greater than the individual parts."
Pharma and biopharmaceutical development rarely runs smoothly, and being able to respond and react to issues as they arise is crucial to success. Some believe this can be more challenging with a specialist supply chain comprised of many different partners. "For example, you may lose a slot for the next part of your development if something goes wrong earlier in the chain," said Molyneux. "If you are working with a single provider then it's all on them and they have a responsibility to see the project through."
But Behrens pointed out that this isn't necessarily a big problem when using a specialist supply chain. "It's really about aligning your different suppliers. For sure, it is a bit more work, but if you talk with all your suppliers and make them aware of key issues early enough then it can still be aligned easily. In my company, I think we will likely end up with three suppliers (API, analytics and drug product). Three suppliers are very manageable. If I could find the right one-stop service provider – who really brings value without charging significantly extra on top – then I am open to considering it. But I haven't found them yet!"
Perfect partners?
Ritacco believes that it is not so much a case of one-stop shop versus specialist supply chain – or large company versus small company; rather, it is about getting the relationship right. There must be a synergy between the sponsor company and the service provider – organizations with vastly different values and mindsets are unlikely to work effectively together. Ideally, the partnership should facilitate free-flowing innovation with a minimal degree of formality.
"A good relationship is key whether working with a big company or small company but, in a way, it is perhaps more important for small pharma and biotechs because you have fewer people," agreed Molyneux. "Often this makes things easier from a decision-making point of view – people are often more reactive and you can get things done quickly in a small company – but it also means that when challenges arise, you have less resources to resolve the problem and prevent collateral damage. Having an open, honest dialogue and two-way relationship is incredibly important to fixing problems quickly."
"It is always a challenge if you need to reduce your spend as much as possible and still get your project through."
Ritacco added, "If you're looking at potentially going to a one-stop shop then you already have a vision of what you need for your product and it is very important to know that you have a team with the depth of experience that can manage a project and get your product to the market. As David mentioned earlier, things can – and will – go awry! You need to know that the team you are working with is experienced enough to handle those problems, especially in the world of biologics where things can change when you scale your processes up."
Ultimately, every company will be looking for something different from their CMO and the panel agreed that it comes down to getting to know the team, being comfortable with them, and feeling confident in their ability to help you navigate the problems you'll face en route to getting your molecule filed. A good relationship also involved flexibility. As an example, Behrens explained that his company had changed the design of their clinical study several times in a matter of months – and that this isn't unusual for small companies. CDMOs need to be prepared for this, but many may have their own way of working and their own guidelines, which are inflexible. "Biotech will also be driven by certain external perimeters, such as available cash. It is always a challenge if you need to reduce your spend as much as possible and still get your project through. CDMOs working with small customers need to be flexible. In my experience, smaller service providers are more flexible," said Behrens.
"The reality is that all programs will have their challenges and may require changes," said Fairley. "A CDMO is judged by how they communicate during those challenges, what solutions they produce, the options they come up with proactively, and then delivering on that. Whether you are a large CDMO or a small CDMO, customer service is crucial and is what really differentiates CDMOs. It's not the pots and pans or the reactors you own – it's about how you deal with problems and the creative solutions you come up with; how you interact with your partner and how you give them the highest level of service."
"Communication is definitely important," added Sargent. "And it's not just about communicating with NIHR; we encourage the companies we work with to speak to other stakeholders early within their development pipeline, such as MHRA and NICE in the UK."
Continuing challenges
Although many companies are satisfied with their outsourcing partnerships, there were members of the audience who were quick to point out that there is room for improvement from most players. "Some very, very big names in the field have been completely dreadful in making CMC true, even though you would think it would be their bread and butter from their name and reputation."
It's also perhaps fair to say that drug development is becoming far more challenging as therapies increase in complexity. Ritacco explained, "In my opinion, we are seeing a lot more movement in complex biological molecules. I've seen a shift from a field that was pretty dominated by monoclonal antibodies for a while to more complex, specific products, such as fusion proteins and antibody fragments – and then, of course, cell and gene therapies. A lot of customers are coming to us with products that are difficult to develop and manufacture. But there is also a shift, where possible, towards very standardized platform processes."
Sargent also points to the digital revolution. "Digital is an important trend to keep an eye on. AI algorithms, in particular, seem to be cropping up everywhere and there could be some key benefits for the drug development process. But, of course, one of the biggest challenges facing both pharma and biotech – particularly as therapies become more complex and expensive – is market access and reimbursement. But that is another topic for another day!"
Frank Ritacco
Director of Scientific and Technical Affairs, Biologics Drug Substance Division of Patheon – a part of Thermo Fisher Scientific
"We are a global CDMO, which you could say is a one-stop shop. We can handle your biologic molecule all the way from DNA sequence through process development, drug substance and drug product manufacturing, packaging, labeling and even clinical trials. I joined Thermo in 2018, but before that I worked in both big pharma companies as well as small biotechs. I spent a lot of time at Wyeth working with small molecules, and then I moved to biologics at a small company called Unigene Laboratories, before ending up at Bristol-Myers Squibb in their biologics process and development division."

Detlef Behrens
Managing Director, Bay Pharma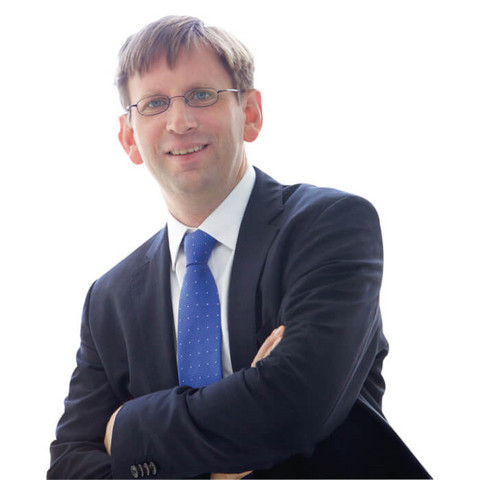 "I would describe Bay as a classic biotech. We are virtual, so we are completely reliant on CDMOs. Most of my background lies in the CDMO industry in sales, but then I moved into procurement, procuring CDMO services. I have the perspective of outsourcing, or insourcing, and in talking to customers in both large and small companies."
David Molyneux
Senior Director and Global Head of Sales and Business Development, Alcami Corporation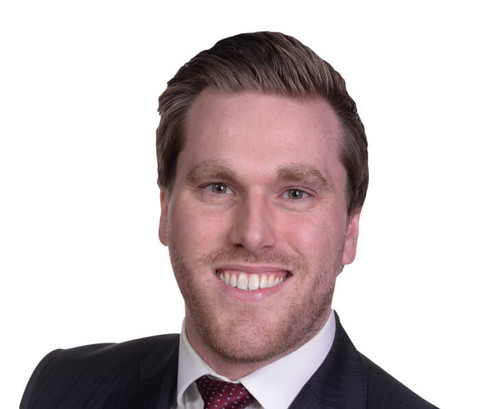 "I'm a PhD chemist by trade and I have spent all of my career to date in end-to-end CDMO services. Alcami is a fully integrated end-to-end contract development and manufacturing organization that provides customizable and innovative services to pharma and biotech companies of all sizes. Alcami was established in 2016, but the founding base is considerably older, with the first going back to 1979."
Brian Fairley
Director of Business Development, SK Biotek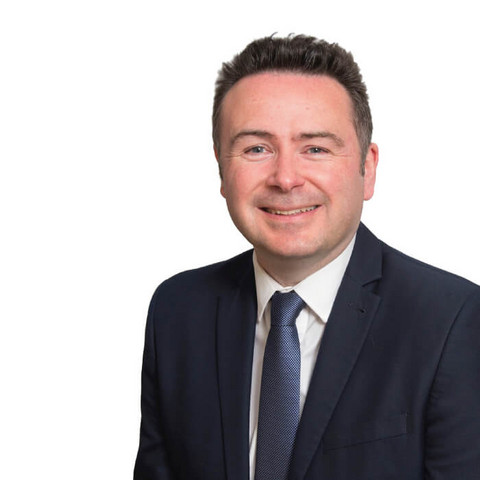 "I've had a career that spans across different geographies across Europe and the US, working for nearly twenty years in the CDMO space. I have been fortunate to be able to work with everything from small biotechs and one or two individuals with some IP, right through to large pharma companies. I've also had the opportunity to work not just in sales and lead sales for various CDMO organizations, but also to build an operational footprint for an organization in Europe and lead a number of operational functions."
Peter Sargent
Head of Business Development, The National Institute for Health Research, Office for Clinical Research Infrastructure (NIHR)
"Before I started at NIHR, I'd had a variety of different roles within industry, working in both R&D and commercial functions. I have experience in biologics development and manufacture, in vitro diagnostics, clinical research and drug development. With regards to my current role, I manage a business development team at the NIHR supporting companies to navigate the UK's complex health and research system. The NIHR is the largest funder of clinical research within the UK, managing over £1.2 billion per year for the Department of Health and Social Care. A large proportion of that goes towards funding researchers across the NHS and partner universities. It is these researchers and centres that can support industry to develop their products."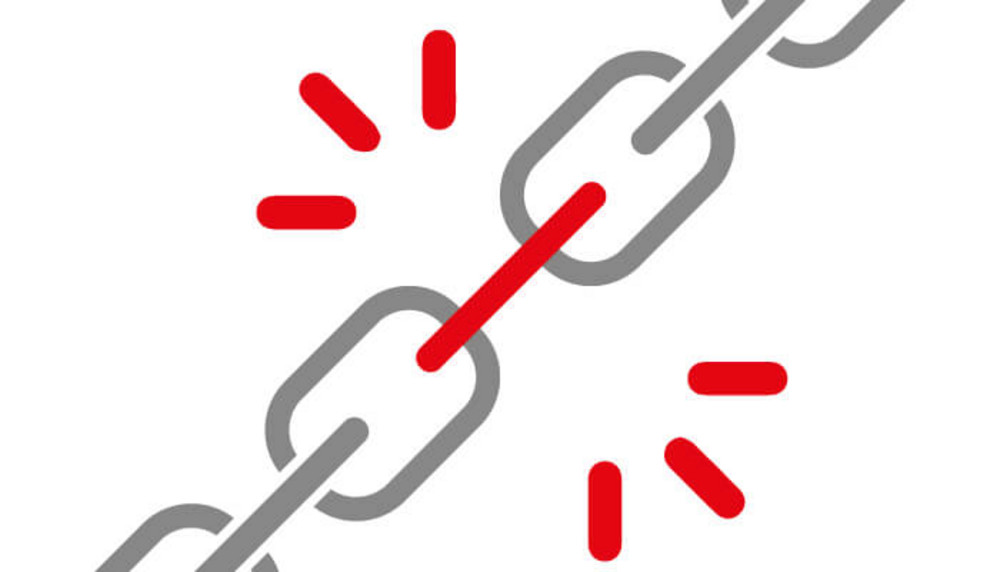 The Weakest Link
During the panel discussion, one audience member explained that, in his experience, one of the most difficult areas to outsource was product design – a critical step that can cause a biotech to succeed or fail.
In response, Behrens pointed out the different mindsets between development and manufacturing personnel. "A requirement for development people is being creative and flexible. It is the complete opposite for manufacturing. I have worked with companies who try to do both with the same people and I don't believe this works because you can't bring in someone from manufacturing and expect out-of-the-box thinking because they have been trained to follow all documentation. If I am selecting a CDMO for just development or just manufacturing, then I look at whether they have a separate organization – and ideally a separate facility – with separate people."
Molyneux agreed; at Alcami, the vast majority of API development comes out of a facility in the Netherlands, but when the work is scaled up for large-scale manufacture it will typically go the US. "There is some scale of manufacturing capability within the Netherlands, but the groups are segregated," said Molyneux.
The challenge with segregation, however, is bridging the resulting gap. Here, a "middleman" can help ensure that the process is being designed with scale in mind.
As part of due diligence when selecting a supplier, Fairley also explained that it is crucial to ask questions about information flow and transfer. "For example, if you have a chemist and a manufacturing team, you want to make sure that the right processes are in place and that they are talking to one another to get the process right first time," he explained. "You don't want one department throwing a project over the fence to another department! Ask questions before you make your decision."

Subscribe to The Medicine Maker Newsletters
About the Author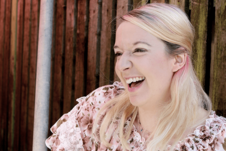 Stephanie Sutton