Manufacture
Technology and Equipment,
Analytical Science,
Dosage Forms,
Packaging,
Bioprocessing - Upstream & Downstream,
Digital Technologies
Strokes of Genius: The Innovation Awards 2018
The 2018 Innovation Awards are here! From capsules, to software, to high-tech mass spectrometers; we celebrate the advances of the field.
Stephanie Sutton |
What are The Medicine Maker Innovation Awards?
The Medicine Maker Innovation Awards highlight the most groundbreaking drug development and manufacturing technologies released onto the market over the course of the year.
How are nominations received?
Nominations are collected via an online form. Nominations are accepted from both users and vendors.
How are nominations judged?
All entries are evaluated carefully based on their potential impact on drug development and manufacture.
Who are the winners of 2018?
Read on to find out! Here, we reveal the top 16 innovations of 2018...
But which innovation is truly the most innovative? Go to Innovation Awards 2019 to quickly vote for your favorite technology showcased here. We'll publish the development story behind the most popular technology in a 2019 issue of The Medicine Maker. Voting will close on February 28, 2019.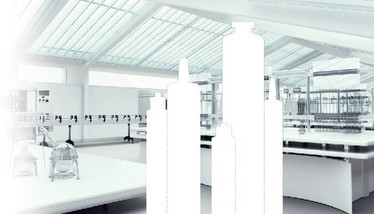 COC INDIVIDUALIZED CONTAINERS
Customized containers that can be designed according to patient need
Produced by SCHOTT AG, Pharmaceutical Systems
An increasing number of drugs are administered in combination with a device to make the drug delivery process as simple and comfortable for the patient as possible. Yet challenges remain: namely, meeting the differing usage requirements of a diverse patient population. To meet this need, SCHOTT has used its expertise in cyclic olefin copolymer (COC) material to allow its customers to co-create a COC container for a device. The material's high design flexibility allows customized containers; for example, manufacturers of wearables can reduce the size or adapt the form. Each phase of the four-stage sampling process provides containers for different purposes in the drug development stage, improving the time-to-market while reducing financial and project risks.
Potential impact:
In most cases, drug delivery devices have needed to be built around the pharmaceutical packaging containers currently on the market, which means restrictions in terms of device design. By jointly developing a container made out of COC with the customer, the needs of the drug product, filling process and drug administration are met without compromising on device design. Subsequently, device manufacturers can develop more patient-centered devices for the desired patient population.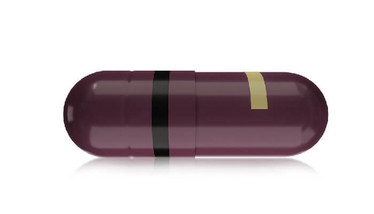 COLORISTA
Capsules with a broad selection of colorants suitable for use in major markets
Produced by Capsugel, now a Lonza Company
Colorista is a new capsule based on an "all colorants" formulation, which means that the capsules contain a selection of various colorants that offer a great deal of final choice in terms of shade and regulatory acceptability (different regulatory agencies worldwide have different requirements around color). More than 150 colors can be extracted in gelatin and 50 colors in HPMC, and the capsules are robust and resistant to fading.
Potential impact:
The color composition choice for a commercial drug product is often made after initial stability studies – and if new colors are introduced, it may necessitate additional studies, which can result in delays. Colorista allows scientists to progress with compatibility and stability testing before deciding on a color for the commercial drug product. The company hopes that the capsules will help shorten development times.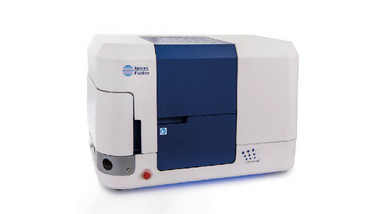 CYTO-MINE
A single-cell system for rapid biopharmaceutical discovery
Produced by Sphere Fluidics Limited
Cyto-Mine automatically performs high-throughput biopharma discovery, cell line development and monoclonality assurance. The system uses single-cell encapsulation in picodroplets to trap cells and secreted proteins. Unlike existing platforms such as clone pickers (that normally test 10,000 cells per run), Cyto-Mine offers very high throughput (up to 10 million heterogeneous mammalian cells in less than half a day) and is gentle to improve cell recovery.
Potential impact:
Single-cell studies yield valuable information on naturally occurring or engineered variation not normally seen when measuring the average response from a cell population. The company believes that Cyto-Mine could reduce screening costs by more than ten-fold, while simplifying single cell studies for scientists and clinicians worldwide, and accelerating the discovery of new enzymes, biopharmaceuticals, cell therapies and disease biomarkers.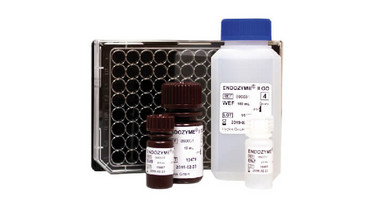 ENDOZYME II GO
Endotoxin detection assay based on animal-free recombinant factor C
Produced by bioMérieux SA
The ENDOZYME II GO endotoxin detection assay enables endotoxin testing in pharmaceutical grade water, injectable drugs and other pharmaceutical products – and is particularly well suited to raw materials and final product testing. The assay uses the GOPLATE system, a 96-well microplate pre-filled with required standard curve and positive product control concentrations. It is ready-to-use and can enable significant reductions in handling-time compared with conventional microplate-based endotoxin tests, which tend to require the preparation of standard dilutions and internal controls. The results of ENDOZYME II GO have been demonstrated by companies like Sanofi Pasteur (Marius et al, 2018).
Potential impact:
Animal-free recombinant factor C (rFC) technology, included in the European Pharmacopoeia since 2016, eliminates the need to harvest ecologically vulnerable horseshoe crabs (endangered in Asia, and declining and protected in the US). Their blood is used in most currently marketed tests for endotoxin detection. bioMérieux hopes that ENDOZYME II GO will accelerate the transition from animal-based LAL to sustainable rFC in the endotoxin
testing market.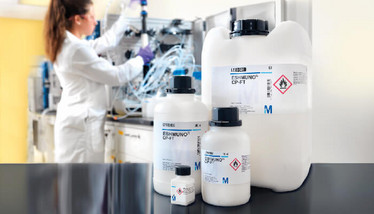 ESHMUNO CP-FT
Cation exchange (CEX) chromatography resin to remove monoclonal antibody aggregates
Produced by Merck KGaA
Eshmuno CP-FT is a cation-exchange (CEX) chromatography resin that uses a flow-through frontal chromatography mechanism to remove monoclonal antibody (mAb) aggregates. CEX bind/elute chromatography is typically used to remove aggregates from mAb feeds, but requires large volumes of resin to bind all of the mAb product. CEX flow-through frontal chromatography significantly reduces the volume of resin required because the full capacity of the resin is used to bind the impurity.
Potential impact:
New tools are needed to increase the downstream purification efficiency of mAb therapeutics to match the increasing productivity of upstream processes. Aggregates are one of the most difficult impurities to remove from mAb feeds and traditionally require bind/elute chromatography processes that use large volumes of resin and buffer. Eshmuno CP-FT resin can reduce the volume of resin and buffer required to remove aggregates from a mAb feed by ten-fold relative to traditional bind/elute CEX resin, which can lead to significant cost savings as well as shorter processing time.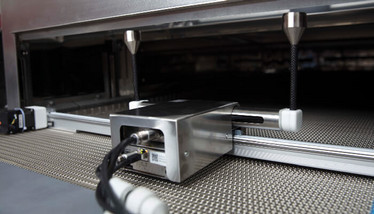 LINEARTWINSCAN
Automatic filter integrity tester for hot-air sterilization tunnels
Produced by Bausch+Ströbel Maschinenfabrik Ilshofen / InfraSolution
LinearTwinScan is designed for use in combination with Bausch + Ströbel hot air sterilization tunnels, and was developed in collaboration with InfraSolution. To test filter integrity (ISO classification test and a filter integrity test), the filter is guided through the sterilizing tunnel on the tunnel conveyor belt in a precisely predetermined way. The operator makes all the necessary settings at the tunnel operating panel, and the progress of the test can also be tracked.
Potential impact:
Today, filter integrity tests – tests to assess the leak-tightness of the filters used in hot-air sterilization tunnels – are still performed manually. Test results are printed onto heat-sensitive paper and the printouts, which resemble small sales receipts, are glued onto the test report. Considering the high degree of automation now commonplace in the pharmaceutical sector, it is surprising that this is the best practice for the industry. With LinearTwinScan, measuring accuracy is no longer dependent on the meticulousness and experience of the operator. Test results are more reliable and reproducible, and data are also available in a digital form to meet relevant statutory requirements (21 CFR Part 1/GMP Annex 11).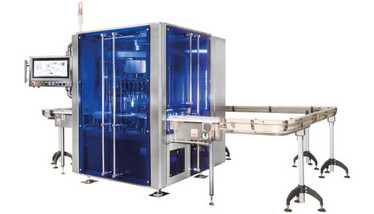 LYO-CHECK
A dedicated inspection system for lyophilized medicines
Produced by Antares Vision
Because the quality control inspection of products in lyophilized form poses unusual challenges, Antares Vision was awarded a European Commission Grant to develop and hone this new technology, which offers fully automated 100 percent inspection of lyophiles. The resulting LYO-CHECK machine is based on unique vision architecture, including dedicated software and optical layout.
Potential impact:
The LYO-CHECK inspection machine paves the way for an uptick in the use of lyophilization. Lyophilization of pharmaceuticals offers a number of advantages, including long-term storage (more than two years in some instances) even at room temperature, and enhanced protection from pollution. Lyophilized drugs also preserve the original product features, can be stored easily, and can be rapidly reconstituted for patient use.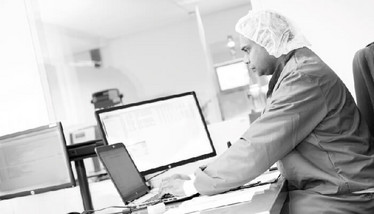 MASTER DATA COLLABORATION TOOL
Blockchain-based tool to enhance supply chain transparency
Produced by Tjoapack Netherlands BV and Veratrak
Tjoapack and Veratrak have partnered to launch the Master Data Collaboration Tool – a live blockchain tool that can be used to create a more secure, transparent supply chain. The platform enables supply chain partners to more effectively collaborate on a number of documentation requirements to bring a drug to market. All document events (upload/new version/comments) are hashed and added to public blockchains, which provide an iron-clad audit trail of all documentation processes that cannot be tampered with.
Potential impact:
By enabling transparent collaboration across multiple pharma supply chain partners, the Master Data Collaboration tool helps reduce service lead times so that companies can better navigate their out-of-stock risks. Blockchain technology is already being explored as a solution to support track and trace programs that follow physical goods through the supply chain, but the technology can also be used to improve transparency through secure audit logs that are accessible for multiple parties. This can also facilitate collaboration across different companies, making the entire supply chain much more efficient, cutting redundancy and rework costs.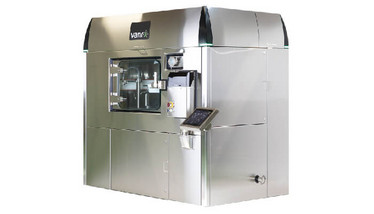 MICROCELL VIAL FILLER
Robotic, aseptic filling machine for personalized medicines, clinical trials and product development
Produced by Vanrx Pharmasystems
This system stands out for targeting cell therapies and other personalized medicines, and focuses on agility and sterility assurance. It is a gloveless robotic isolator that the company claims allows for the production of at least four personalized therapies in an 8-hour shift. The system has already won numerous awards, including the Interphex 2018 "Best in Show" award.
Potential impact:
The Microcell can help with the safe and rapid scale-out of manufacturing for personalized medicines, including cell and gene therapies and immuno-oncology products. The standard design can be built quickly, enabling companies to add more validated capacity in months, rather than years. Robotic automation and single-use product contact materials eliminate the risks of manual filling and cross-contamination, respectively. All of these aspects will contribute to the cost of goods for personalized therapies being significantly reduced.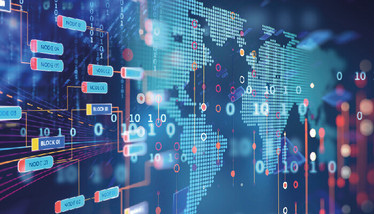 NOVATRACK
Blockchain and serialization solution incorporating AI for supply chain security and transparency
Produced by Adents
NovaTrack incorporates blockchain, artificial intelligence, Internet of things, and serialization functionalities to provide a highly secure solution that provides transparency and enhanced control throughout the distribution chain – no matter how complex. The technology was developed in partnership with Microsoft and uses the Microsoft Azure Intelligent Cloud platform to provide real-time performance, high scalability and business-driven data privacy.
Potential impact:
Blockchain is garnering increased attention throughout the pharma industry because it allows different supply chain partners to exchange information in a very secure and tamper-proof way. Track and trace legislation has created numerous challenges for pharma in terms of data sharing throughout supply chains.
NovaTrack was created to better secure entire supply chains via a multifaceted approach and help address the rise of counterfeit medicines. The technology allows users to collect and analyze data, and add embedded security features.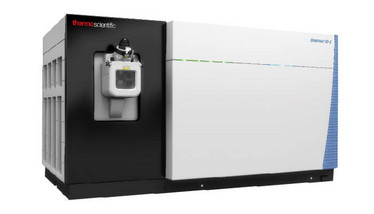 ORBITRAP ID-X TRIBRID MASS SPECTROMETER
A mass spectrometer to improve small molecule identification and characterization
Produced by Thermo Fisher Scientific
The Orbitrap ID-X Tribrid Mass Spectrometer system combines quadrupole, Orbitrap and linear ion trap mass analyzer technology with novel automated data acquisition strategies and powerful structural analysis software processing tools. The combination provides a complete solution – from data acquisition to data analysis – and aims to significantly improve and accelerate the identification and characterization of small molecule compounds. Thermo Scientific Tribrid architecture, the AcquireX data acquisition tool, method editor templates and ready-to-use experimental parameters ensure efficient acquisition of high-quality data, even for non-expert users.
Potential impact:
Interpreting the mass spectra of unknown compounds remains challenging in pharma/biopharma. The Thermo Scientific Orbitrap ID-X Tribrid Mass Spectrometer aims to accelerates small molecule identification and characterization by automatically capturing the maximum possible information about small molecules and translating it into identification of chemical compounds. The system brings greater confidence to the analysis and identification of degradants, extractables, leachables, metabolites and other classes of compounds, and aids in metabolomics, lipidomics and the study of natural products.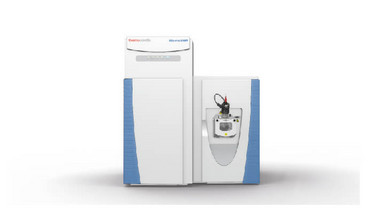 Q EXACTIVE UHMR HYBRID QUADRUPOLE-ORBITRAP MASS SPECTROMETER
A mass spectrometry platform that aims to expand our understanding of proteins
Produced by Thermo Fisher Scientific
This system has been designed to unlock a greater understanding of proteins and their interactions. The Q Exactive UHMR Hybrid Quadrupole-Orbitrap Mass Spectrometer is the first ultra-high mass range (UHMR) mass spectrometer (MS) to combine high m/z (mass to charge), MS2, and pseudo-MS3 capabilities in a single platform. Delivering high sensitivity that minimizes sample volume, and ultra-high mass resolution at up to 80,000 m/z, the system can resolve the small differences in masses required to characterize intact biomolecular assemblies and other large molecule complexes. Ultra-high mass quadrupole selection and higher fragmentation efficiency allow improved native top-down analysis, which provides structural detail that cannot be seen with other methods.
Potential impact:
Native mass spectrometry is a powerful technique for studying the structure of large protein complexes, protein–protein, and protein–ligand interactions. It relies on maintaining a biomolecule's natural folded state and associated non-covalent interactions for MS analysis. Until now, technology limitations have prevented native MS from achieving its full potential. The Q Exactive UHMR Hybrid Quadrupole-Orbitrap Mass Spectrometer overcomes previous technology limitations and provides a workflow for protein structural analysis. The new system should give researchers the tool they need to gain a deeper understanding of protein function, disease mechanisms, potential drug targets and biotherapeutic compounds, and advance the study of structural biology.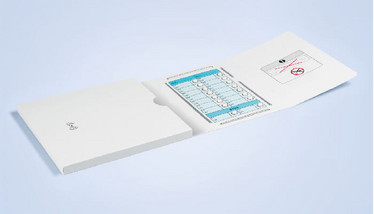 SMART BLISTER PACK
An electronic tool to enhance medication adherence by clinical trial participants
Produced by Schreiner MediPharm
This electronic tool was developed to improve patient adherence during clinical trials. The Smart Blister Pack generates data from patients as they push tablets out of the blister pack via smart sensors, collecting information such as medication type, extraction type and the specific cavity. The data is stored in the smart packaging and transmitted to a database for analysis.
Potential impact:
Around 20 percent of patients do not adhere to medication, forcing clinical trial organizers to compensate for the resulting accuracy deficit by increasing patient populations by up to 60 percent. The Smart Blister Pack aims to transform patient clinical trial compliance by closely monitoring dosages and intake times. Additionally, the overall communication between patients and physicians will be improved, as doctors can send compliance reminders and dose adjustments to patients in real time.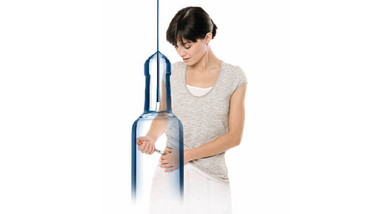 SYRIQ BIOPURE
Prefillable glass syringes for highly complex biologic drugs
Produced by SCHOTT AG, Pharmaceutical Systems
SCHOTT's syriQ BioPure prefillable glass syringes have been designed specifically for the biologic market to keep sensitive drugs stable, ease administration, and shorten time to market. Improved drug stability is reached via specialized manufacturing processes, which lead to ultra-low tungsten and low-adhesive residuals. The syringes are made of FIOLAX borosilicate glass and are available in over 48 pre-validated configurations.
Potential impact:
As well as ensuring drug stability of highly sensitive biotech drugs, syriQ BioPure supports key trends in healthcare, such as the move from hospital to homecare where patients self-administer therapies. The syringes have been designed to work with leading safety and autoinjector devices. A uniform silicone layer ensures full injection of the drug and smooth gliding performance to make the administration process more comfortable for the patient.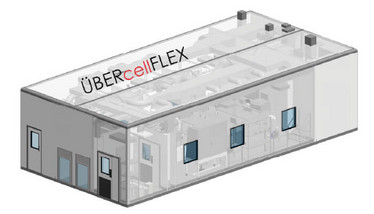 ÜBERCELLFLEX
Modular cleanroom infrastructure for critical therapy manufacture
Produced by G-CON and IPS
G-CON is well known for its PODs – prefabricated cleanrooms that are readily deployable, mobile, flexible and scalable. Since then, in partnership with IPS, the company has launched the iCON turnkey facility platform for mAb manufacturing. Through iCON, the company now offers ÜBERcellFLEX PODs for cell therapy processing. They are available in 12 ft and 24 ft wide POD configurations. Multiple units can be installed to scale up/out from phase 1 clinical production to commercial manufacturing and serve the needs of thousands of CAR-T patients per year.
Potential impact:
The POD cleanroom units are unique from traditional cleanroom structures due to their ease of scalability, mobility and the ability to repurpose PODs once the production process reaches the end of its lifecycle. There is a major need in the cell and gene therapy space for standardized solutions. PODs are ready to order, in either open or closed-processing format, with little to no engineering time – fabrication begins almost immediately after user requirements specification alignment.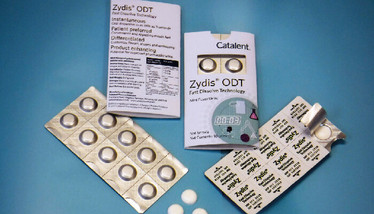 ZYDIS ULTRA COATING TECHNOLOGY
Taste-masking technology to deliver higher drug loading for orally dissolving tablets
Produced by Catalent Pharma Solutions
Zydis Ultra technology allows API particles to be coated within the Zydis ODT dosage form with a very thin (tens of microns) polymer. This coating is effective in taste masking the API without impacting oral disintegration time or its subsequent gastrointestinal dissolution performance. The coating technology uses acoustic mixing to bombard particles of the API with a micronized polymer. The energy produced increases the temperature of the API and polymer, allowing the polymer to form the coating over the API.
Potential impact:
ODT technologies can help boost patient compliance – particularly in pediatric and geriatric populations where swallowing conventional tablets can be a problem. There are numerous products on the market that use ODT technology, but challenges in formulation exist where APIs have a bitter taste, or may burn and irritate the mouth. There are also limitations as to the API concentrations available within each dose. The increased drug loading possible with Zydis Ultra allows ODT platform technology to be expanded to many more compounds.
---
Who's the Best?
Vote for the innovation that you think is the most groundbreaking...
We received dozens of entries for the 2018 Innovation Awards, spanning machine makers, to service providers, to software developers. Innovation is abundant in every corner of the industry! We think the 16 winners here beautifully demonstrate the diverse technologies and capabilities required for developing new drugs, but which winner is truly the most innovative? It's up to you to decide.
Go to Innovation Awards 2019 to quickly vote for your favorite technology showcased here. We'll publish the development story behind the most popular technology in a 2019 issue of The Medicine Maker. Voting will close on February 28, 2019.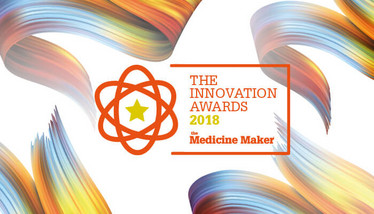 Receive content, products, events as well as relevant industry updates from The Medicine Maker and its sponsors.