Manufacture
Bioprocessing - Upstream & Downstream,
Drug Discovery
Less Patience, More Patients
Sitting Down With Dick Sundh, General Manager, Kite Pharma
| 4 min read | Interview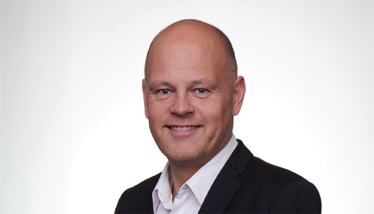 What inspired you to enter the pharmaceutical industry?

I'm not the traditional executive who always wanted to go into pharma for the sake of being a pharma executive. But I definitely wanted to join a big industry company. It just so happened that, in the 1990s, Losec was one of the biggest products in the world and Astra was the star among Swedish industrial companies. I really wanted to join the best company I could, so I applied for a job at Astra. Notably, 1,800 applicants applied for two jobs, and I got one of them. In many ways, it was a coincidence but I think the more important questions are "What has kept me here?" and "Why have I stayed in the industry?" I think it's fair to say that it is the challenge that motivates me, and that it all comes back to the great value we deliver daily for patients. It's a privilege to be trusted with such a purpose; meeting patients and their families and seeing their gratitude for what we have delivered gives me a great deal of inspiration and pride. It's why I get up in the morning.
Where do you think your career is going from here?

I think I'm in a sweet spot at the moment. I've never had a job this challenging and difficult – nor this inspiring, fun, and rewarding. So I'm not really sure. What could be better than this? I could get a bigger job in terms of the number of employees and a higher revenue, but that doesn't really inspire me. We're only at the start of our journey, and there are so many other ways we could make an impact, so I want to see where Kite is heading before I think about where I'm heading!
What were your childhood ambitions?

I had dreams of being successful in sports when I was a younger man. I was a keen alpine skier, windsurfer, and sportscar driver. However, there were two major obstacles standing in my way. First, I wasn't good enough in any of those sports. Second, I didn't really understand what it takes to be among the best back then. I do now.
How about an executive role in the sports industry?

I don't think that could have ever happened! My father had his own sports shop and I had every opportunity to follow in his footsteps – perhaps take over the family business one day. But he always said that he wanted me to do my own thing. It is special to be in an industry that brings such value to patients. If I was not in the pharma industry, I probably would have pursued some kind of other occupation in healthcare – where real differences can be made in peoples' lives every day.
Do you ever evoke that inner sportsman and make him relevant to the pharma industry?

Absolutely. I was competing in a speed skiing event some 20 years or so ago. As I said, I was never good enough – but I also didn't believe in myself enough. I made a conscious decision to improve myself in other areas and decided I would never make that mistake again. And I still follow that mantra; I truly believe in myself now and that's part of why I'm here. From that failure, I learned something about myself – about what it takes and about the investments we need to make in ourselves to succeed.
How do you cope with the high levels of responsibility in your role?

It's true that I have a lot of responsibility – but teamwork helps spread the load. Our cell therapies cannot happen without partnership and collaboration. My responsibility and accountability needs to be as strong as the team's. And we, in turn, work very closely with physicians and their great teams. How do I cope with the pressure? One way is to stay close and get energy from my family; another is to maintain my love for sports — I still go windsurfing in the summer and like getting out in my sports car!
What's the best advice you have received from your mentors or peers?

I was brought up with the notion that patience is a good thing – that, with patience, you can achieve a great deal. But there are many patients – especially those who may need cell therapy – who do not have the luxury of patience. With that in mind, one piece of advice that I received about 20 years ago remains very powerful: "With patience, you can achieve a lot. Without it, you can achieve more." Pharma is driven by urgency and not accepting that things will take time. Sometimes we just have to drive forward faster and harder.
Receive content, products, events as well as relevant industry updates from The Medicine Maker and its sponsors.