Manufacture
Small Molecules
Let's cHAT About Drugs
How can we reduce the cost of pharmaceutical intermediates?
Maryam Mahdi | | Interview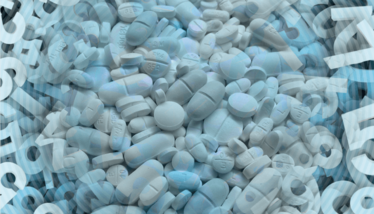 Does pharma need to pay a high price when it comes to synthetic chemistry? Currently, the industry relies on noble metal catalysts to drive reactions, but researchers at Rice University have developed a method that could help companies cut costs. In a paper published in the Journal of the American Chemical Society, the group outlined a new approach – cooperative hydrogen atom transfer, or cHAT – that could see earth-abundant metals become more frequently used to convert alkenes into pharmaceutically relevant compounds. Here, Julian West, a chemist at Rice University, explains.
What inspired this work?
A lot of modern synthetic chemistry is built on noble metals – rare, expensive elements like palladium, gold, and rhodium. One reason for this is many reactions we want to do, like hydrogenation, happen two electrons-at-a-time, and these rare elements are really good at doing this reliably. However, it would be great if we could swap these out for cheaper, more common elements. However, looking at previous methods for hydrogenation using earth-abundant elements, it always seemed strange that both a reductant and an oxidant are needed in large quantities. Because hydrogenation is a reductive process, there shouldn't be a need for an oxidant. It turns out the oxidant is needed because the catalysts can only use one electron of the two-electron reductant, so the oxidant needs to soak up the remaining electron before the reaction can turnover.
This way of doing things is a little roundabout. It's a bit like trying to get warm water by boiling it first and then adding ice cubes until you reach the right temperature. It works but overshoots the mark. It would be more efficient to slowly heat room temperature water until it hits the perfect temperature. We wondered if we could do the same thing, figuratively, for hydrogenation: could we design a system where we don't have to use an oxidant?
How did you do this?
One of the most difficult aspects of working with cheap, earth-abundant elements like iron, cobalt, or nickel is that they don't always work two-electrons-at-a-time. In fact, in many situations, they only want to give or take one electron, confounding attempts to get them to react. Our approach boils down to what many of us learned in elementary school: 1+1 = 2. Since earth-abundant elements like to do one-electron reactions, why can't we just add up two one-electron elements to make two? Can a team of iron and sulfur add up to one palladium? In this case, yes!
What were the biggest challenges you faced?
We knew that the reaction worked early on in our studies, and it didn't take too long to optimize the conditions. However, getting strong support for our proposed mechanism, cHAT, was a real challenge. We were lucky to go through a very constructive review process that helped identify some key experiments to probe the mechanism of the reaction, and Venkatesh Kattamuri, the first author of the paper and a postdoctoral scholar in the group, came up with even more that really gave us a clearer picture of what was happening. It was really hard to do this revision and experimentation during a global pandemic, but Venkatesh patiently worked during our socially-distanced lab policies and was able to nail down some really interesting aspects of the reaction!
What are the significant benefits of cHAT for pharma?
This reaction has a lot of pluses for alkene reduction. The method relies on mild conditions like a room temperature environment with ambient pressure. It also uses cheap and commercial catalysts and reagents and had exceptional selectivity for thermodynamic hydrogenation products. Additionally, we were able to eliminate the stoichiometric tert-butyl hydroperoxide (TBHP) oxidant required for previous hydrogenation methods, simplifying the reaction system and removing this compound from the waste stream.
Though all of these achievements are nice on their own, what we're really excited about are the possibilities this mechanism opens up for new reactions, which will certainly be positive for pharma.
How easy is it to produce?
One of the real beauties of this system is you can throw it together quickly from common materials. Some catalytic reactions are like fine French cooking, where a single dish requires the careful preparation of each ingredient, precision in the approach used to cook them, and for them to be set aside for hours before final completion. These reactions can work spectacularly, but you really pay for them in preparation. By contrast, our hydrogenation is like the hamburger helper of chemical reactions – buy a few cheap ingredients, stir them all together, and voila! No blood, sweat, or tears required. Any synthetic chemistry lab in academia or industry will be able to set up this reaction with ease.
What's next?
Splitting up the hydrogen atom transfer steps opens up a lot of doors for future reaction development. We are currently working on introducing molecular recognition elements to each catalyst to influence the selectivity of the transfer. We aim to eventually control which alkene is reduced as well as its configuration. However, doing science during a pandemic is no easy feat! But working with a great team helps to make it easier, so I am so excited to see where our research takes us next!
Receive content, products, events as well as relevant industry updates from The Medicine Maker and its sponsors.
PV Kattamuri, "Hydrogenation of Alkenes via Cooperative Hydrogen Atom Transfer," J Am Chem Soc, 142, 45 (2020). DOI: 10.1021/jacs.0c09544