Manufacture
COVID-19,
Vaccines,
Drug Delivery
Making Good Vaccines Better
Mighty mRNA molecules have won the COVID-19 vaccine race, but there is room for improvement when it comes to effectiveness if not efficacy
Nigel Theobald | | Opinion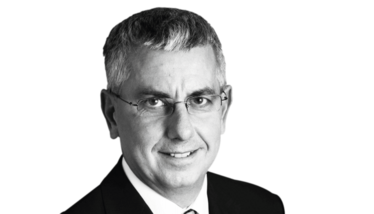 Now that several vaccines have reached the market and many others are in development, I feel it's a good time to take stock of where we are – and, more importantly, where we are going. And I think it is also important to make the distinction between efficacy (reduction of disease) and effectiveness (ability to achieve immunity in the mass population) of the vaccines that are available and being developed. We must also consider what lessons can be learnt as we plan the future management of this (and other) contagious disease outbreaks.
The potential for DNA/RNA vaccines has been explored for many years. Out of necessity, and early in the pandemic, the clinical development of this type of vaccine has been accelerated in an unprecedented manner. There are no other examples in drug development where approval has been gained in such a short time. It is also noteworthy that, by working together, individual companies and regulatory agencies have defined a pathway to authorization and delivered the necessary data to allow expedited review. It will be interesting to observe in the coming years if such a process can be applied to more conventional pharmaceutical products.
Efficacy of nucleic acids for COVID-19 vaccines has now been proven, but effectiveness is becoming more critical as we plan the future management of this disease. Demonstrating effectiveness needs to focus on:
Ensuring vaccines can be easily stored, transported, and used
Ensuring production can be scaled up to the volumes required in a pandemic in an efficient and cost-effective way
Further optimization of delivery systems to increase safe release of nucleic acids into target cells.
A key feature of a good vaccination strategy, whether in response to a pandemic or to endemic disease, is to have multiple versions/types of vaccine readily available that can respond quickly to natural mutation in the virus. Current sequencing technology allows ready identification of novel variants, which may alter the binding characteristics of, for example, the SARS-CoV-2 Spike protein. By using that sequence, mRNA can be constructed and delivered to pharma manufacturers for incorporation into their proprietary delivery systems.
An equally important point is that several delivery systems should be available to alleviate the potential for shortage in any one key component/technology. For example, it has been reported that lipid nanoparticle (LNP) supply is restricted due to shortage in both lipid components and assembly technology at scale.
When it comes to delivery systems or strategies, the new COVID-19 vaccines rely on either LNPs, which, as noted above, may be subject to supply constraints, as well as having drawbacks in terms of possible toxicity and sub-optimal cellular penetration; or viral vectors, which can cause side-effects. However, silica nanoparticles could help to overcome some of these issues. Silica is "Generally Recognized As Safe" by the FDA and mesoporous silica nanoparticles (MSNs) – silica-based nanostructured materials with strong biocompatibility and chemical stability – have been used in many successful drug formulations already. They do, however, have significant limitations for nucleic acid delivery. While inert and safe, most silica systems tested to date have been smooth mesoporous particles, meaning the nucleic acid is attached to the side of the particle, limiting the amount that would be successfully delivered into the cell. An alternative, effective, non-lipid delivery solution that protects the nucleic acid, delivers enough of it into the cell for the required immune response, and ensures safety and immunogenicity was, therefore, required.
Recent developments are making it possible for nanoparticulate silica to be re-engineered to bind oligonucleotides of varying sizes, including DNA, RNA and SiRNA, to the functionalized surface of the particle. By functionalizing silica to alter its topography, researchers are now demonstrating how it can be considered a viable delivery system for nucleic acids. In a comparative study, scientists at the University of Queensland (UQ) investigated how the topography of SNPs impacts their performance as a nucleic acid delivery system (1). SNPs with spiky-, raspberry- and flower-like morphologies were constructed with spike, hemisphere and bowl type subunits, respectively. Scientists at UQ found that the spiky-type subunits exhibited stronger binding affinity towards pDNA molecules and allowed effective protection against nuclease degradation when compared with the other morphologies and a commercial transfection agent. Out of the three, the spiky nanoparticles were shown to best facilitate efficient cellular uptake, endosomal escape and delivery of pDNA to the nucleus, leading to successful intracellular gene expression and the highest transfection rate.
Given initial findings into the ability of silica nanoparticles to also offer enzymatic protection to oligonucleotides and provide formulation stability, I believe there is a strong role for silica to play in the vaccine field over the next five years.
Receive content, products, events as well as relevant industry updates from The Medicine Maker and its sponsors.
H Song et al., "Plasmid DNA Delivery Nanotopography Matters," Journal of the American Chemical Society, 139, 18247 (2017). DOI: 10.1021/jacs.7b08974.