Manufacture
Quality & Compliance
Mind the Gap
Some drug shortage prevention plans fail, while others succeed. Why? ISPE helps companies find the answer
Stephanie Sutton |
With the prevalence of drug shortages on the rise, the International Society for Pharmaceutical Engineering (ISPE) has stepped in to offer a helping hand by developing the Drug Shortages Prevention Plan (DSPP). The plan is based on a drug shortages survey performed in 2013, which pointed to several key factors to avoid shortages, including developing quality systems and strong management controls.
Often, drug shortages are attributed to an excessive number of recalls, unavailable materials or poor product quality, but ISPE asserts the issue usually runs deeper than that, and relates to a company's overall system of capabilities, controls and culture. Regional economic issues also play a part, but the ISPE plan focuses on what companies can do internally to prevent drug shortages.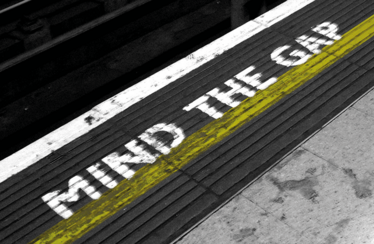 "We are developing a Gap Analysis Tool to succinctly analyze – case by case – the risk of drug shortage causes, to aid in the development of mitigation plans," says François Sallans, Chair of the ISPE Drug Shortages Task Team. Avoiding drug shortages is a complex task and even companies that have a prevention plan in place can fall victim to shortages if they don't cover all the bases.
Sallans explains, "The ISPE Drug Shortages Prevention Plan is organized around a 'six dimension' framework:
Corporate Quality Culture
Robust Quality System
Metrics
Business Continuity Planning
Communication with Authorities
Building Capacity
The intention is for a company to first use the DSPP to look more holistically across their supply chain and challenge their current processes, systems and practices, and then use the Gap Analysis Tool to analyze the risks."
Six Dimensions of Drug Shortage Prevention
Corporate Quality Culture: Driving the overall quality of a product throughout its lifecycle by focusing on cross-functional cooperation, management controls and problem escalation, and communication and transparency.
Robust Quality Systems: Developing strategies across key elements such as governance, culture and management controls, as well as improving production and process-related factors.
Metrics: Putting metrics in place to determine the performance of the quality system, as well as the supply chain and culture.
Business Continuity Planning: Ensuring continuity of supply by building redundancy, implementing a robust quality system and testing and monitoring potential issues within the supply chain.
Communication with Authorities: Working with regulators when facing a shortage can help management make the right decisions to allow solutions to be developed and implemented quickly.
Building Capability: Implementing the processes of the DSPP relies upon the capabilities of the company's personnel.
Receive content, products, events as well as relevant industry updates from The Medicine Maker and its sponsors.