Manufacture
COVID-19,
Contract Manufacturing Services,
Vaccines
mRNA: The New Kid on the Vaccine Block
Exploring the manufacturing challenges of mRNA vaccines
James Strachan |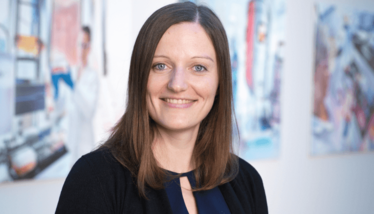 Pharma has been investigating the potential of mRNA-based therapeutics for years but, prior to the pandemic, none had ever reached the market. The COVID-19 vaccines developed by BioNtech/Pfizer and Moderna both use mRNA – and moved from idea to commercialization in less than 12 months. Amélie Boulais, Head of Market Entry Strategy, Viral Based Therapeutics, Sartorius, gives the rundown on mRNA vaccine manufacturing, including how vaccines have been developed so quickly. But the biggest question is how much can the manufacturing process be scaled up? And are mRNA vaccines a viable option for vaccinating the world?
Were you surprised at how quickly vaccines against SARS-CoV-2 were developed and approved – particularly the mRNA vaccines?
Yes and no. When I first heard that the industry was aiming to develop and launch the vaccine in 12–18 months, I knew it would be challenging; the average time to develop a vaccine is 10 to 12 years – but we made it! The latest technologies combined with a willingness to collaborate were the keys to success.
Although mRNA vaccines are new, they have clear advantages as a platform technology. Manufacturers were starting with an unknown pathogen and, with mRNA, as soon as the sequence of the antigen was identified, developers were able to move forward quickly. With the mRNA approach, the process is the same for all potential indications, which makes it a true platform technology. For example, there is no did not need to find out how to produce the virus nor how to purify it. In fact, this platform is so efficient that BioNTech said they can produce a vaccine candidate against a new variant in just six weeks!
Another factor in the success of the mRNA vaccines was the speed at which companies could recruit patients and carry out trials, which is usually the most time-consuming stage of vaccine development. However, because COVID-19 was – and is – so prevalent, investigators were able to conduct trials much more quickly and were able to determine the efficacy within just a few months.
Pfizer and Moderna were also able to get ahead by initiating production of their vaccine before their clinical trials were complete, partnering with CDMOs to increase capacity and hasten delivery.
Overall, I am not surprised that the first approved vaccines were based on mRNA; as noted, mRNA platforms provide a clear advantage when it comes to development time. But viral vectors are also a promising platform – and they made it to the market very quickly, too, as we've seen with the Johnson & Johnson and AstraZeneca (originally developed by the University of Oxford) vaccines.
How does the mRNA vaccine manufacturing process work?
There are 3 steps in mRNA manufacturing. First, the target DNA sequence (coding for the antigen) is inserted into a DNA plasmid (pDNA). The production and purification of pDNA relies on E. coli fermentation, which is often outsourced.
Second, mRNAs are produced by an enzymatic reaction called in vitro transcription (IVT). Here, nucleotides, enzymes, and plasmid DNA (pDNA) that encodes the antigen are mixed together – the pDNA is used as a template, from which the mRNAs are produced. Then, the mRNA is purified to remove IVT reagents, pDNA, and other contaminants. These purification steps include a mix of chromatography, tangential filtration, and filtration.
Finally, the mRNAs are usually encapsulated into lipid nanoparticles – this allows mRNA to enter the cells once injected to patients while also improving stability) – which are also purified and concentrated using tangential flow filtration and chromatography.
What are the main challenges associated with mRNA vaccine manufacturing at large scale?
A common challenge for all vaccines is ensuring safety and efficacy at scale, but mRNA processes are very different compared with other vaccine types, and with that comes very specific challenges. First, these processes are very new and expertise lies in the hands of only a few players. Now that we are facing the need to produce billions of doses, partners need to rapidly acquire expertise.
Second, classical technologies used for vaccine production and purification are not always adequate for mRNA processes. What is most suitable reactor for the IVT? A bioreactor or a mixing bag? What about the purification steps? Chromatography or precipitation? And which type of chromatography matrices? What is the best analytical solution to characterize and monitor the process? These are still relatively open questions.
Third, the processes have been scaled up very quickly, which means they work but can be further improved. For example, choosing the right storage conditions for the lipid nanoparticles is a challenge we've heard from our customers. We also know that the productivity of IVT processes could be improved with a better understanding of the interaction between reagents. We also know that contaminants can interact and form stable aggregates, and some of these aggregates can bind to mRNA and interfere with purification. Our new colleagues from BIA Separations are working to address this challenge and we are learning from them as they develop solutions for these purification steps.
Why are mRNA vaccines so sensitive to storage conditions?
mRNAs are not stable molecules; they are very fragile and sensitive to degradation. Though a lot of work has already been done to improve their stability, there remains room for improvement. mRNAs are usually encapsulated as lipid nanoparticles to ensure entry into the cells, and this can also impact overall stability. Table 1 shows the storage conditions of the top three mRNA vaccine contenders.
New formulations and alternative excipients may improve the situation, but it simply wasn't possible to overcome the issues in 2020 given the time pressures. The main focus has been on safety and efficacy.
| Manufacturer | Stability in Frozen State | Stability at 2-8 °C | Stability at Room Temperature | Dosing Schedule |
| --- | --- | --- | --- | --- |
| Moderna | -20 °C, up to 6 months | 30 days | Up to 12 h | 100 μg (0.5 mL); day 1, day 29 |
| Pfizer-BioNTech | -80 °C to -60 °C, up to 6 months | up to 5 days | Up to 2 h (up to 6 h after dilution) | 30 μg (0.3 mL); day 1, day 21 |
| CureVac | ≤ -60 °C, at least 3 months | At least 3 months | Up to 24 h | 12 μg (no information); day 1, day 29 |
Table 1. The required storage conditions of the top three players on the mRNA vaccine market (1).
Could any shortages of raw materials delay the rollout of mRNA vaccines?
The most critical shortages have been related to the reagents used for the IVT. Also, lipid nanoparticles have never been produced at such a scale before, which has led to shortages. The quality of the raw material is critical, and lot-to-lot inconsistency and contamination make the purification process of mRNA much more complex.
There are also shortages of pDNA because. I noted earlier that it is used as a template for production of mRNA, but it is also used as a raw material for the production of viral vectors, which are used in cell and gene therapy; in fact, this is where pDNAs are used most often. The need for pDNA is increasing, and this is creating a bottleneck in the production of advanced therapies. The sudden needs in COVID-19 mRNA vaccine production is not helping!
What are the advantages and disadvantages of outsourcing vaccine production?
Much depends on the context. In the middle of the COVID-19 pandemic, there was no other choice; the companies licensing the vaccines do not have enough capacity to fill demand, nor the time to build new facilities. Outsourcing allowed them to ramp up production quickly. Another general advantage of outsourcing vaccine production is the reduced financial risk. Companies that outsource this step do not need to build a facility to produce their vaccine before they know it will be financially viable.
The disadvantage of outsourcing is the need to rely on a third partner and a loss of control over your process. Traditionally, CDMOs are not involved as much in vaccine manufacturing because the vaccines are all so specific and require a unique expertise. But mRNA and viral vector platforms are enabling companies to use CDMOs. And we will likely see CDMOs constructing their own mRNA platforms to support developers in the future.
For companies like Moderna, which have chosen to outsource their vaccine production, what are your top tips to ensure the relationship runs smoothly?
First, select a partner that has experience in the area they're being tasked with handling (whether it's vaccine production, packaging, and so on). Note that this first tip is general – and it is highly challenging with mRNA vaccines because no one has experience! Second, find out whether the partner is able to produce enough vaccine in time. Do they have all the equipment they need? Do they outsource some activities or perform everything in house? Companies must conduct a risk assessment. Third, verify their track record in vaccine production. Have they already been inspected by a major health authority? And finally, define the communication and project management needs upfront to avoid problems down the road.
Ultimately, the industry will have to produce billions – perhaps tens of billions – of doses of vaccine to tackle the virus across the planet. Broadly speaking, what will it take for this to happen?
It will take time. We are seeing some unexpected collaborations, like Sanofi partnering with Pfizer to help them produce their COVID-19 vaccine; but we're still not producing vaccines fast enough. We are also closely following the evolution of the virus and its variants, and we don't yet know how long the vaccine will protect us – and whether it will have to be a seasonal shot or not. There are many uncertainties!
Receive content, products, events as well as relevant industry updates from The Medicine Maker and its sponsors.
DJA Crommelin et al., "Addressing the Cold Reality of mRNA Vaccine Stability," J Pharm Sci, 110, 3, 997-1001 (2021). PMID: 33321139