Manufacture
Biosimilars,
Business Practice,
Small Molecules,
Vaccines,
Advanced Medicine
New Decade, New Hope
Cures for all presents a real focus for the next decade – but companies must be rewarded for their work
Stephanie Sutton | | Quick Read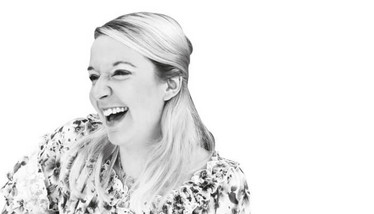 The last decade was pretty amazing for pharma, with cell therapies being the stand out stars of the show. The industry has proven that these groundbreaking treatments can be made and delivered to patients – opening the floodgates to research and development activity that will surely bear fruit in the next decade. Since 2010, other phenomenal treatments have also reached the market. Consider sofosbuvir – Gilead Sciences' cure for hepatitis C – as one example of a drug that has radically changed the lives of patients.
As debates around drug pricing continue, we must find new ways to reward and incentivize true innovation in pharma. When it was first approved, sofosbuvir ignited enormous controversy because of its huge price tag. Just three years after the launch of sofosbuvir, however, Gilead began to see significantly less profits within its hepatitis C revenues; sofosbuvir is so effective that there are simply less patients to treat, which is clearly a good thing. And so, we need to ensure that companies have good reason to develop disruptive therapies – even when doing so shrinks their own market. In short, there must be a clear business case for cures. When there isn't, it is damaging for the whole of society – consider the vaccine space, where low profits have led to a lack of new vaccines.
The industry will also need help to improve in other important areas. Take biosimilars, where progress appears to be painfully slow. The first biosimilar was approved in Europe by the EMA in 2006. Meanwhile, the FDA approved the US's first biosimilar in 2015. In mid-December last year, WHO prequalified its first biosimilar – trastuzumab, supplied by Samsung Bioepis NL BV (the Netherlands). The medicine is now eligible for procurement by United Nations agencies and national tenders, which will help to finally bring a biosimilar to the world's poorest people – 13 years after the first biosimilar was approved in Europe.
With that in mind, how long will the world's poorest be waiting for cell therapy treatments? Or will they never gain access? The onus should not be on the WHO alone to help make medicines more widely available; big pharma companies and governments need to work together to drive real innovation that pays.
Receive content, products, events as well as relevant industry updates from The Medicine Maker and its sponsors.