Manufacture
Dosage Forms,
Drug Delivery,
COVID-19,
Trends & Forecasts
Opiate Alternative
As the US opioid crisis continues, there is now significant interest in non-addictive painkillers
Anthony P. Mack is the Founding Chairman and CEO of Virpax Pharmaceuticals – a young company that selects and combines already-approved molecules with innovative delivery technologies to address important unmet medical needs within and beyond the US. A key focus for the company right now is alternatives to opioids. Here, we ask Mack how new approaches to treatment could help Americans out of the opioid crisis.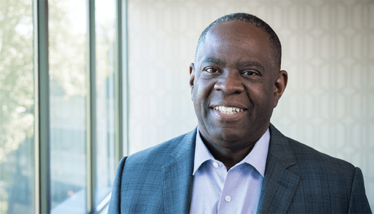 How serious is the opioid crisis in the US today?

We have seen some positive developments in recent headlines, but overall, the situation is not as sunny as one might think. Since the onset of the pandemic, the lion's share of available healthcare attention and resources in the US have been dedicated to COVID-19. As a consequence, other healthcare issues, including the opioid crisis, have actually escalated.
Though it's true that problems and sketchy practices regarding the overprescription and misprescription of legal opioids may be starting to die off, the general crisis is not abating. And that's because the greater part of it is driven by illegal substances. Put simply: solving the pharmaceutical dimension of the crisis will help dampen the fire, but it won't extinguish it.
Drug tolerance is a huge problem. If a patient is on 20 mg of morphine and they start to build up a tolerance, they're going to need an escalating dosage of pain medicine to maintain the original therapeutic benefit.
What are the main problems underlying the crisis?

Drug tolerance is a huge problem. If a patient is on 20 mg of morphine and they start to build up a tolerance, they're going to need an escalating dosage of pain medicine to maintain the original therapeutic benefit.
Another problem worth considering is the seesaw effect as some prescribers overcorrect in response to the crisis. In some cases, valid concerns about the risks of opioids can lead to patients being underserved.
Drug-seeking behavior is another serious side of the problem.
Last but certainly not least, respiratory depression is the number one cause of death in the American opioid crisis. Without access to naloxone, any opioid users who fall into respiratory depression could die.
What are the solutions?

There is no panacea to the opioid crisis; the problem is far too multifaceted. However, one thing that pharma companies are doing is developing therapeutic alternatives clinicians may prescribe, that can deliver the same or better relief as an opioid. For example, we are developing an intranasal spray for cancer and non-cancer pain in collaboration with the National Center for Advancing Translational Sciences (NCATS) at the National Institutes of Health (NIH) as part of the Helping to End Addiction Long-term (HEAL) Initiative. In our animal trials, our intranasal enkephalin spray has demonstrated pain relief compared to morphine without the side effects associated with morphine.
Pain is complex. Everyone's experience of it is unique, so not everything will work for everyone. It would be nice to have alternative therapies with fewer opioid side effects than mu receptor agonists, such as morphine and fentanyl; however, the management of chronic pain has to be tailored by the prescriber for each patient. Whatever treatment is chosen, prescribers would still have the same responsibility to manage their patients – and that's never going to go away – but it would be great if they could at least have something in their arsenal that was unlikely to result in drug-seeking behavior, respiratory depression, or other severe side effects.
What products is Virpax working on?

We have three key products in the works. The first is a topical anti-inflammatory spray applied to the skin that works on a localized level for pain associated with osteoarthritis of the knee. The product candidate is being developed to ensure the active remains at the knee, and that less of the active ingredient escapes into plasma – a critical point when controlling localized pain.
The second is a liposomal hydrogel bupivacaine technology, which is also applied in a post-op setting. Once surgery is complete, the surgeon or anesthesiologist will inject a local anesthetic at the incision site after the procedure and before closing the wound. When injected into the incision site the hydrogel turns viscous, which helps to keep the liposomal bupivacaine at the site, allowing up to 96 hours of pain control in preclinical trials.
The third is our nose-to-brain technology. This is a nasal spray that delivers endogenous compounds called enkephalins. These are agonists that control pain by binding to the brain's delta receptors but don't have the same side effect profile as mu receptor agonists (as used in morphine). In fact, in our head-to-head study in rats, we discovered that our intranasal enkephalin controlled severe pain compared to morphine but without the side-effects associated with morphine such as respiratory depression, drug seeking, and drug tolerance. We have since entered into an in-kind Cooperative Research and Development Agreement ("CRADA"), with the NIH's National Center for Advancing Translational Sciences program as part of the HEAL Initiative, in which NCATS is completing all of the FDA recommended preclinical studies so that we can file the IND and progress into human trials.
The enkephalin powder is delivered using a patented device fitted with a single cartridge and two small chambers. One chamber holds an inert gas – the other holds the enkephalin encapsulated in our "molecular envelope technology" (MET). Once we engage the device, the inert gas propels the active forming a plume in the nares past the blood-brain barrier along the olfactory nerves to the brain. Without the MET, the enkephalin would biodegrade before reaching the delta receptors in the brain.
Enkephalins are not new – in fact, they're old. What is new is our ability to get them past the blood-brain barrier before they biodegrade, which is crucial to controlling pain.
What are the next steps for bringing these products through the pipeline?

Currently, we are carrying out IND-enabling animal studies. Some of these have already been published (1,2,3). After they are complete, we'll submit our IND to the FDA.
What are your main target patient populations?

Three groups stand out to me as the most crucial.
In the case of post-op pain products, we need to consider "opioid-naive" patients – those who have never received an opioid. Ideally, it would be nice for them to never receive a single opioid, ever. It's my hope – based on our preclinical data – that our post-op pain medication may be able to ensure just that.
Osteoarthritis is just one area where, thus far, prescribers have not been able to control the pain using the medications at their disposal. The British Medical Journal says they prefer healthcare professionals to start with a topical diclofenac (4). I agree. It would be nice to start these patients with a treatment that remains at the knee and doesn't dump the active ingredient into the plasma.
For patients with cancer, it would be nice to offer them a product that does not come bundled with all the side effects like constipation. Since they are already dealing with cancer, it would be much better for them to be able to control their pain and really just focus on living their life, or recovering.
Given the crisis, are today's patients more trepidatious when it comes to opioids?

Absolutely. And at the core of this trepidation lies a misunderstanding. Most people suffering in the midst of the crisis are there because of illegal drugs, but if you're under a good prescriber's care, there should be nothing to fear. If an opioid prescription is required, a responsible clinician will make sure that your dosage decreases in tandem with reductions in your pain.
A good surgeon or anesthesiologist will also know how to manage post-op expectations. He or she should be able to say, "You may experience some post operative pain but it shouldn't be as severe before or immediately after the surgery. The goal of the prescriber will be to manage pain to keep you safe, mobile, comfortable, and get you into rehabilitation quickly."
Unfortunately, prescribers have not always been so responsible. In years past, we've seen too many reports of unmanaged patients receiving excessive opioid prescriptions – and then never reduce their dosage as the pain decreases. This is one of many scenarios that may lead to a display of opioid-seeking behaviors in patients. And that's why good pain management, alternative treatment options, realistic expectation-setting, rehabilitation requirements, as well as patient and caregiver education must all play a role in helping to end the crisis.
Receive content, products, events as well as relevant industry updates from The Medicine Maker and its sponsors.