Manufacture
Facilities
Pfizer to Rebuild Plant Damaged by Tornado
Both the FDA and Pfizer have released statements in the aftermath of the North Carolina tornado
Stephanie Sutton | | 3 min read | News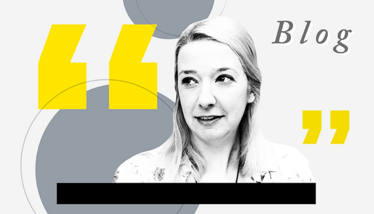 After a tornado ripped through Pfizer's Rocky Mount facility last week, fears of further drug shortages in the US were ignited; however, the FDA says that it does not expect any "immediate significant impacts on supply." Here's a quick FAQ to give you a bird's eye view of the situation.
What happened?

On July 19, a tornado in central North Carolina touched down at around 12.30 pm EST destroying homes and hitting Pfizer's manufacturing facility. Winds reached a peak of around 150 miles per hour and the tornado traveled around 16.5 miles in 30 minutes. Pfizer's employees evacuated and were reported to all be safe and accounted for, but the tornado did cause a handful of injuries in the region.
According to the Enhanced Fujita scale used to rank tornado intensity, the North Carolina twister was an EF-3 (the scale goes from EF-0 to EF-5, with the latter being the most severe). It is the first EF-3 tornado to have been observed in the state in July – tornado season usually runs from March to May.
What damage did Pfizer sustain?

Photos and videos of the damage are widely circulating on social media, showing significant damage. However, Pfizer has confirmed that most of the damage was caused to a warehouse storing raw materials, packaging supplies, and finished medicines. The production areas have escaped major damage, according to early assessments from Pfizer.
The media claims that 50,000 pallets of medicines have been destroyed.
Will drug shortages in the US increase as a result?

The damage to the facility has raised concerns about drug shortages. Some media sources reported that the Pfizer site supplies around 25 percent of the sterile injectables used in US hospitals; however, this is incorrect. The site is responsible for manufacturing 25 percent of Pfizer's sterile injectables, which account for around 8 percent of all the sterile injections used in US hospitals.
The FDA says it is extensively assessing the supply situation and any products that may be impacted, but it does not expect any immediate significant impact on supply. The FDA's statement also added, "Our initial analysis has identified less than 10 drugs for which Pfizer's North Carolina plant is the sole source for the U.S. market, however, a number of these are specific formulations for which there should be substitutes or for which many weeks' worth of stock should be available in Pfizer's other warehouses."
The FDA says it is asking other manufacturers to prepare to ramp up production. Pfizer has also put strict allocations on the inventory of many of its products to prevent hoarding, which could lead to further supply chain disruption.
What happens now?

The site has been closed while the damage is assessed, but Pfizer has already committed to restoring the site, and says it will be working closely with the FDA and North Carolina's governor. In the meantime, product is being moved to other areas for storage, and the company is working to identify sources for the damaged materials, as well as alternative manufacturing locations.
Pfizer Chairman and CEO Albert Bourla said, "Clearly nature is strong. So too is ingenuity and the human spirit. A great deal of work needs to be done, but I assure everyone, most importantly the people of the Rocky Mount community, that we will put Pfizer's full power behind this effort. We will work in lockstep with our partners and local authorities to restore and rebuild the site and the community."
Anything else of note?

Pfizer has made a donation to the American Red Cross North Carolina Chapter and United Way Tar River Region to support relief and recovery efforts. The Pfizer Foundation will also match employee donations to these organizations.
Some conspiracy theorists believe that the tornado "remarkably" only targeted COVID-19 vaccines – proof that it was sent by a higher power: "HAND OF GOD!"
No COVID-19 vaccines are produced at the site.
Footage is circulating on social media of dash cam footage that appears to show the Pfizer facility being hit.
Receive content, products, events as well as relevant industry updates from The Medicine Maker and its sponsors.