Manufacture
Bioprocessing - Upstream & Downstream,
Supply Chain
Planes, Trains, and Autologous Therapies
The potential of the cell and gene therapies sector depends – partially – on the expertise of the transport and logistics partners that complement it.
Sumukhi Sreevatsan | | 3 min read | Opinion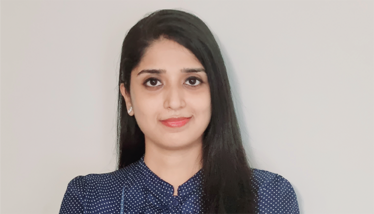 The biopharma industry has seen exponential progress in the science of cell and gene therapy (CGT) in recent years. Through my own work, through the accounts of our clients, and across the newspapers, I have seen more and more stories about lives changed and individuals cured by revolutionary therapies that would not have been possible 20 years ago. Earlier this year, a 19-month-old child became the first person in the UK to have her life saved by the gene-based therapy, Libmeldy. In 2019, a UK-based 11-year-old was the first child to receive CAR-T cell therapy that has been proven to fight against leukemia.
Conditions and diseases previously believed to be terminal are now being overcome by the great advances made in cell and gene therapies. As the field progresses, however, the biopharmaceutical industry will need to keep pace with its development in all aspects of manufacturing, distribution, logistics, and administration. Key to seeing cell and gene reach their full potential will be the advancement of cold chain systems.
In my view, the sensitive nature of cell and gene material has constrained both research and treatments. Though cold chain systems have been well established in the dissemination of pharmaceutical and biologic products, their application for cell and gene remains in the early stages.
Cell and gene material is highly susceptible to metabolic decline. When left for a protracted period of time at unsuitable temperatures, the quality of the material declines irreparably and the product ceases to be usable. This problem is particularly true in the case of cell material. Genes are inherently more stable and can therefore be transported with much the same systems as conventional pharmaceuticals and biologicals, but cells require much lower temperatures to retain their treatment value over periods of distribution. By storing and transporting this cell material at cryogenic temperatures, the product can remain, almost indefinitely, in a metabolically inactive state, and thereby invulnerable to any related decline.
The importance of cold chain systems to cell and gene therapies ramps up with the increasingly widespread distribution of the therapies. Cell and gene material has the power to endure over short periods of time without the need for significant temperature reduction. In such short-term cases, products can be refrigerated before use in treatment or research. As cell and gene therapy expands, however, and as demand for products becomes more widespread globally, the biopharmaceutical sector will need to bolster existing channels and build new means of transporting material across vast distances – from the manufacturing lab to the hospital.
We must strive to deliver cell and gene products as widely as possible. Without sufficient cold chain systems in place, these therapies are reliant on a "just-in-time" method of delivery – meaning that cell and gene material needs to reach the intended patient within a strict time frame. For the biopharmaceutical clients that I work with, this limitation means that the manufacturing of products is tightly bound to the schedule for their administration. If that schedule changes – because the treatment is canceled or postponed by the hospital for example – the cell or gene material will no longer reach the patient within the necessary timeframe, and the product must be discarded.
From speaking with our biopharmaceutical clients and reading reports on the sector's progress, it has become increasingly clear to me that the industry needs coordinated efforts and investment into developing a more robust cold chain system for cell and gene therapies. Fortunately, progress is being made. In fact, the cell and gene therapy supply chain and logistics market is expected to be worth $3.12 billion by 2031– but this promising trajectory of funding and production will need to continue.
Cell and gene therapies bring with them great promise but also, like many medical innovations, some grand challenges. Addressing the sector's logistical challenges is fundamental to the future of the field; we must work together, if we are to take the next big step forward in realizing this great promise across the globe.
Receive content, products, events as well as relevant industry updates from The Medicine Maker and its sponsors.