Manufacture
Small Molecules,
Technology and Equipment,
Contract Manufacturing Services
Small – But Never Forgotten
A new publication will give the small molecule manufacturing community the attention and praise it deserves. Meet The Small Molecule Manufacturer.
Stephanie Sutton |
The best-selling drugs in the world in terms of revenue are biopharmaceuticals. But when it comes to the amount of medicines most commonly used and prescribed, small molecules have large molecules completely beat. The over-the-counter medicine market is almost exclusively made up of small molecule products but, even when considering prescriptions, the most commonly used drugs are still small molecules. Lists vary depending on the sources used but, in the US, the most commonly prescribed medicines of 2018 are typically cited as levothyroxine, lisinopril, atorvastatin, metformin hydrochloride, amlodipine besylate, metroprolol, omeprazole, simvastatin, losartan potassium and albuterol. They are small molecules.
The importance of small molecules to global health is further emphasized by the World Health Organization's List of Essential Medicines, which includes general anesthetics, palliative care and pain medicines, antiallergics, antiinfectives, anticonvulsives, antimigraine medicines, immunosuppressants and cardiovascular medicines. What do most of the drugs on the list share in common? They are small molecules.
Small molecules also account for the lion's share of new drug approvals; over 60 percent of new drugs approved by the FDA in 2018 were small molecules. Innovation in small molecules is not dead. So it seems a little unfair that these workhorse medicines should be continually overshadowed by the latest biologics and "advanced" therapies.
And so, to celebrate the continued leaps and bounds in the small molecule arena, we are launching a new magazine. The Small Molecule Manufacturer will focus on the people, processes and technologies driving advances in the development and manufacture of small molecule drugs – as the name suggests. You can register to receive this new publication for free here.
"But does this mean that small molecules will be excluded from The Medicine Maker from now on?" – we hear you cry! Absolutely not. We will continue to report on the trends, technologies and personalities shaping all areas of the medicine making industry. Rather, The Small Molecule Manufacturer will serve as a special community for those working with an incredibly diverse and important selection of drug products that should never be forgotten.
Enjoy our FREE content!
Log in or register to gain full unlimited access to all content on the The Medicine Maker site. It's FREE!
Login
Or register now - it's free!
You will benefit from:
Unlimited access to ALL articles
News, interviews & opinions from leading industry experts
Receive print (and PDF) copies of The Medicine Maker magazine
About the Author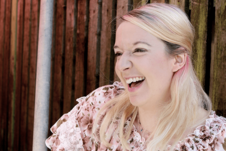 Stephanie Sutton