Manufacture
Supply Chain
Supply Chains: Real-world Problems, Digital Solutions
How can companies boost supply chain robustness?
Maryam Mahdi | | Quick Read
If we've learned anything in the past two years, it is that supply chain security is crucial to pharmaceutical success. With supply disruptions to navigate, companies have had to take a long hard look at supply infrastructure and ask themselves how, if at all, their systems can be improved.
In collaboration with Accenture, FourKites, a US-based supply chain tech company, has conducted a survey outlining attitudes towards supply chain technologies and the reasons why businesses are considering investing in more agile and robust systems. Though the study found that 9 in 10 pharma companies aim to introduce or implement new supply chain visibility technologies into their businesses, many still encounter challenges in doing so.
One of the main issues cited by Glenn Koepke, GM, Network Collaboration at FourKites, is the pharmaceutical industry's reliance on unique, temperature-sensitive, and controlled environments. "Pharmaceutical supply chains run on the same global transportation infrastructure as other industries: air, courier, trucks, vans, and ocean. However, pharmaceutical products often require a strict cold chain," he says. But with the right investment, he argues, companies can ward off some of the costs associated with maintaining temperature-controlled environments. "Product protection remains an issue for some, with companies losing US$34 billion annually due to temperature excursions in supply. By using visibility technology to reduce losses, companies can reinvest these savings into other areas."
The Internet of Things (IoT), AI, and machine-learning platforms allow companies to drive down costs by streamlining data management and allowing for real-time product monitoring – empowering companies in the decision-making process and addressing issues early on. "With the growth of IoT-based tracking, manufacturers have the opportunity to enhance their visibility strategies over transported products," Koepke says. "Historically, pharmaceutical companies have leveraged varying degrees of unit tracking devices, such as temp tails (portable devices capable of recording temperature) that are downloaded via USB to a computer after the shipment has arrived to see if any variances occurred. Now, however, more companies are investing in real-time monitoring as products pass through a chain of custody."
But before companies can take the leap and invest in these supply chain visibility technologies, they must consider several factors. Koepke believes that security assessments are essential to the selection of appropriate management tools. "When evaluating supply chain technology, companies should look for some level of security certification like a SOC2 Type II, and ensure that proper controls are in place to protect customer data," he says. "By designing solutions with security in mind, including incident response capabilities, it is easier to detect and stop malicious activity."
However, strong collaborative relationships with all supply stakeholders will also make a difference in how effective these systems are. Trust is, after all, the crux of supply. "When shipments don't arrive as expected, it creates delays for all parties in the exchange. A major barrier to effective supply chain collaboration is poor communication," says Koepke. "Historically, the logistics industry was incredibly decentralized, leading many organizations to develop proprietary workflows, processes, and systems that are largely unknown and unintelligible to those outside the organization or department. To fix this, companies should consider dedicated, shared systems that can control communication with their supply chain network, partners, and outside stakeholders."
Although companies have many issues to contend with before adopting supply chain technologies, Koepke says companies can no longer do without them. "Companies must recognize that supply chain management is a high-stakes game. They can no longer go without digital support, if they aim to succeed."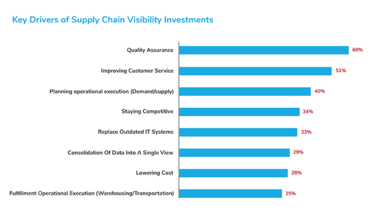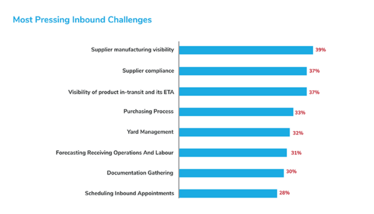 Receive content, products, events as well as relevant industry updates from The Medicine Maker and its sponsors.