Manufacture
Facilities,
COVID-19,
Bioprocessing - Upstream & Downstream,
Small Molecules,
Technology and Equipment
Swimming with the mRNA Current
How RNA is making waves in the industry – and leading to new research projects and increased demand for new manufacturing capacities and facility design
Bill Jarvis |
sponsored by CRB
Long before COVID-19 hit and mRNA vaccines took to the global stage, RNA-based projects were already on the increase in the pharma industry. In fact, CRB has been involved in the related oligonucleotide technology market since the mid-90s, and we have relationships with many principal equipment manufacturers in the space including Cytiva and AK Bio. Since 2010, we've started to see a dramatic ramp up in activity in the area off the back of successes like Spinraza – a small population antisense oligonucleotide therapy for spinal muscular atrophy.
We were also working on mRNA-based projects long before 2020, but it is apparent that the rapid approval of the Pfizer/BioNTech and Moderna COVID-19 vaccines have energized the mRNA product development field. The successes of these vaccines has been hugely exciting for the world, but in the pharma industry they have also demonstrated that drug regulators are open to new approaches; the Pfizer/BioNTech vaccine was the first mRNA-based vaccine to ever receive regulatory approval (full approval was granted by the FDA in August 2021).
This proof-of-concept of mRNA products has led to a significant increase in activity, with pharma companies worldwide now investing heavily into production facilities that can ramp up their ability to make the necessary materials for mRNA-based products. Companies also see real potential in the fact that mRNA-based products can be produced as a relatively straightforward synthesis reaction, rather than being biologically grown, which allows products to be manufactured under shorter timelines (although downstream purification is still required). mRNA also allows manufacturers to get significant product yield from a relatively small manufacturing scale, which means the capital investment in equipment (and facilities) can be smaller too.
But it's not only the mRNA field that is seeing greater attention; the entire RNA field is now in the spotlight. Though oligonucleotide projects have been on the uptick for years, we're now seeing unprecedented demand for new facilities – both for mRNA and oligonucleotides, particularly in North America, Europe, and China.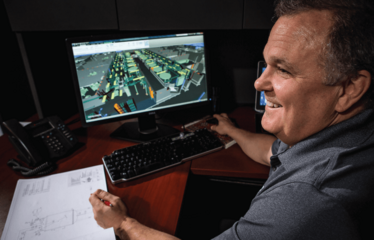 RNA challenges
RNA-based therapeutics have unique manufacturing challenges compared with traditional biologics, and this can affect how you design and set up your manufacturing facility. mRNA-based therapeutics, such as the COVID-19 vaccines, are often manufactured using in vitro transcription – an effective and reliable approach for replicating naturally occurring long-chain RNA molecules (usually around 1000 base units, or longer). Here, the main challenge lies in setting up the right RNA template that will be replicated and expanded to production. This isn't necessarily an easy task for researchers, but when it comes to the manufacturing process and facility design, the setup is straightforward; broadly speaking, the process just needs a stir tank and the appropriate starting raw materials and enzymes to kickstart the wonders of biological chemistry. Downstream, the process steps are similar to that of a biological process, such as tangential flow filtration and chromatography steps. Some of these unit steps may use alcohol or other flammable liquid, so it's important to design for the presence of flammable solvents; for example, considering specific electrical classifications and architectural design features to deal with necessary safety regulations and code requirements.
Given the increased interest around RNA right now, we're seeing many CMOs looking for additional capacity in this technology niche.
We've also worked with a few clients who use self-replicating RNA. If that is a possible part of the portfolio, it may make sense to opt for a higher degree of biological containment in the facility – just in case. High containment isn't typically required for RNA projects, but the self-replicating nature of some of these polymers can be a cause for regulatory concern. And that's particularly true for CMOs, who want to give the impression of high quality and demonstrate to their customers that they are taking state-oof-the-art precautions to protect the integrity of their products. Given the increased interest around RNA right now, we're seeing many CMOs looking for additional capacity in this technology niche.
The manufacturing process for oligonucelotides (usually modified short chain RNA segments) is different. Oligonucelotides are chemically synthesized one base unit at a time, with very high yield per coupling, but the yield reduces with each step as errors accumulate. If the molecule of interest is a long-chain RNA molecule, yields can drop off dramatically by the time you reach the end – possibly as low as 30 to 40 percent for a molecule with 100 base units, for example. This is perhaps the most significant manufacturing challenge with oligonucleotides, particularly given the raw material cost of the chemically modified oligonucleotide base unit amidites that are used to synthesize the molecules.
When it comes to setting up a facility for oligonucleotide production, the design of the facility needs to consider a number of aspects; for example, you'll need the right air classifications to protect the integrity of the product. The techniques used to synthesize the molecules are also often dependent on large volumes of flammable liquids for the synthesis process, so the designer needs to ensure your manufacturing space meets safety regulations and code requirements in this regard.
Billions of dollars are now being invested into design and construction work on RNA manufacturing facilities.
Contamination is another concern. So far, all of these molecules are parenterals – and some are intrathecal injections (injected into the spine). That means downstream purification and formulation steps must protect against environmental contamination, similar to requirements of any injectable vaccine, biologic or other parenteral drug.
Another challenge impacting the entire biopharma industry right now is the supply chain; there can be problems obtaining raw materials and even equipment. However, even outside of pandemic times, there can be supply chain issues. One of the main chemicals used in the synthesis process for oligonucleotides is acetonitrile, which has experienced shortages in the past. It's likely that more shortages, particularly in the specialized genetic base unit raw materials will be seen as activity in the area continues to increase. The good news is that as demand for those raw materials increase and specialized raw material production facilities are brought on line, it is likely the unit cost of those raw materials will decrease.
A facility to be proud of
Those of us at CRB feel like we have grown up with the RNA industry; we've watched this technology space go from niche to one of the hottest areas of biopharma development. Billions of dollars are now being invested into design and construction work on RNA manufacturing facilities – and it's fair to say we're busy! It's really exciting to think about how all of this will affect the therapies of the future. We're certainly putting a great deal of effort into training people internally on these technologies – and specifically how they affect facility design. Over the years, we've been involved in many projects – either designing new capacity or expanding existing capacity, particularly in the oligonucleotide space. And I'm pleased to say we have many repeat clients. Why do they like to involve us in their projects? Mainly because we make their problems go away – especially in terms of equipment set up within those facilities. Our experience in this technology area is unequal; we know what to look for and how to design a safe but efficient facility. But we also know how to design a place that is a pleasure to work in and something for which our clients will be proud.
Bill Jarvis: A Passion for RNA
At 30 years with the company, I am one of CRB's longest resident process engineers. I've had the opportunity to work with many different technologies and projects, including monoclonal antibodies and vaccines, but my speciality lies in chemical synthesis, including hazardous materials and flammable solvents. In recent years, I've done a lot of work in the synthesis of short chain RNA molecules and formulating RNA into vaccines. The vaccine work has, of course been very active due to COVID-19.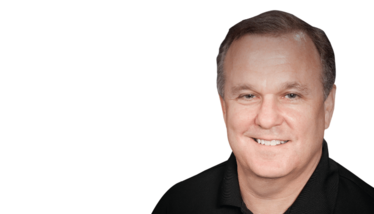 Receive content, products, events as well as relevant industry updates from The Medicine Maker and its sponsors.